5 cafes to visit in Thimphu
Best places to hang out in Thimphu for a steaming mug of coffee along with a delicious bite to eat.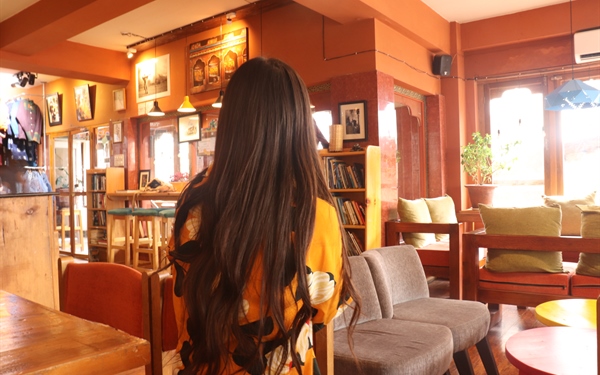 (Source: Daily Bhutan)
By Passang Lhamo | Daily Bhutan
While Bhutan is known for a piping hot cup of suja (Himalayan butter tea), coffee is gradually catching on. The advent of free Wifi has led to numerous spots for good coffee, to hangout, a second office or to schedule afternoon meetings. Read on more to find out the best places in Thimphu to hang out for a steaming mug of coffee along with a delicious bite to eat.
1. Ambient Cafe
Ambient Cafe is located in the heart of Thimphu town, almost opposite to the clock tower along Norzin Lam. Run by a lovely young couple Letho and June, the place is popular with expats, many of whom treat it as a de facto office. The place has a really good ambience with a view of the well-behaved traffic on Norzin Lam from the window. People from various cultures and countries tend to congregate here, making Ambient cafe a ripe ground for the exchange of cultural knowledge.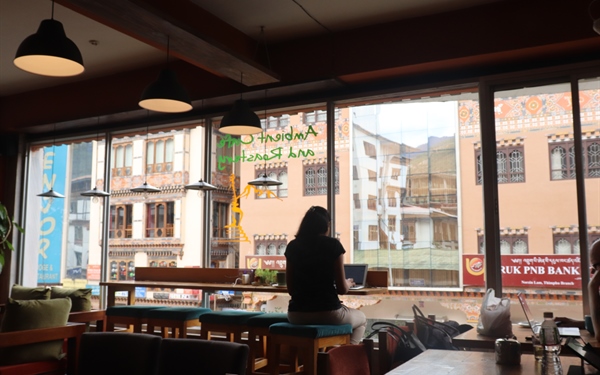 (Source: Daily Bhutan)
They offer free Wi-Fi for two hours,  serving only vegetarian food, good espresso coffee, homemade cakes and ice cream, and daily vegetarian lunch specials, including grilled sandwiches and wraps. They also have a small library and a little corner for some shopping as well, selling items such as yathra jackets and essential oils.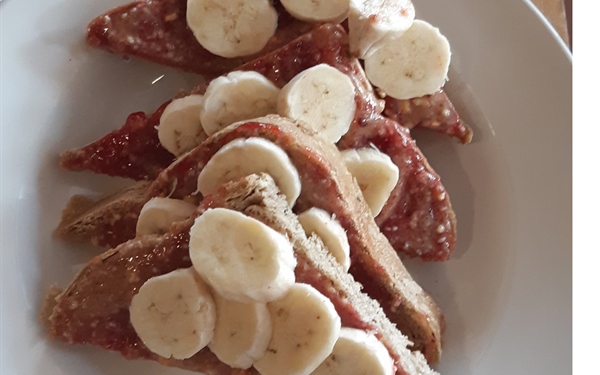 (Source: Daily Bhutan)
The cafe is closed on Thursdays and on other days, it opens at 9am and closes at 8pm.
 With free WiFi, great coffee and tea, and good vegetarian lunch served daily, as well as friendly service, it is hardly surprising that many return to the cafe on a regular basis.
 Location: Norzin Lam, opposite Druk Punjab Bank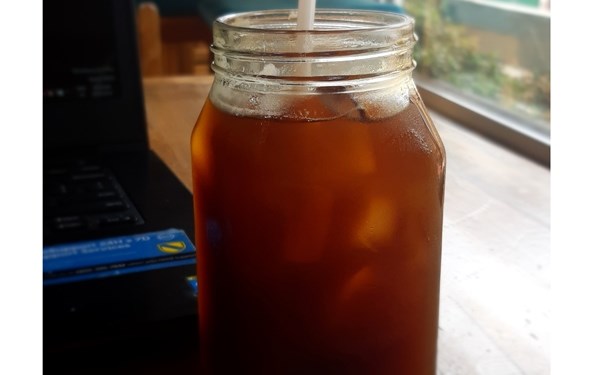 (Source: Daily Bhutan)
2. Brusnika Russian Cafe and Bakery
Brusnika Russian Cafe and Bakery is on the ground floor of a white doubled-storey house facing Ludrong Memorial Garden in Langjophakha.  It is owned by Russian woman Natalia Wangdi, who is married to a Bhutanese.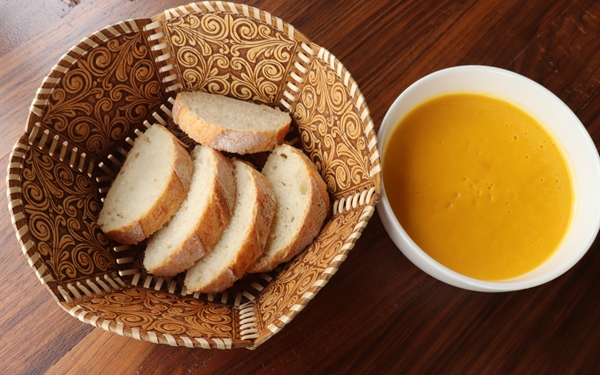 (Source: Daily Bhutan)
Brusnika is a cosy cafe where Natalia bakes and sells an assortment of bread and pastries. They serve four types of bread, and bread is the bestseller in the cafe.  From breads to cakes, the cafe has now moved on to serving lunch and dinner as well.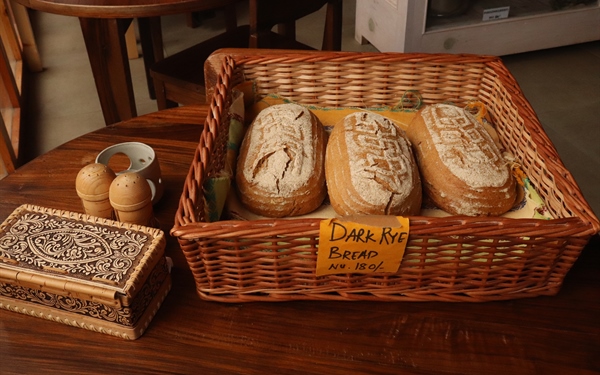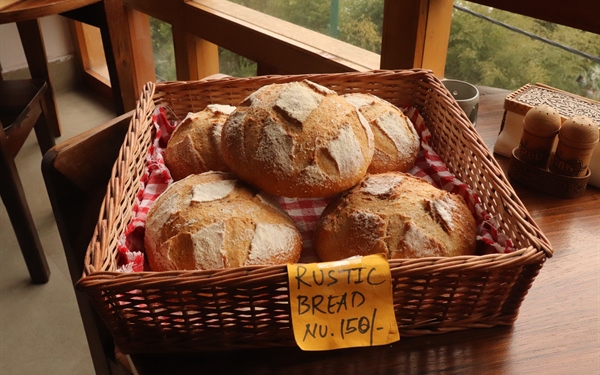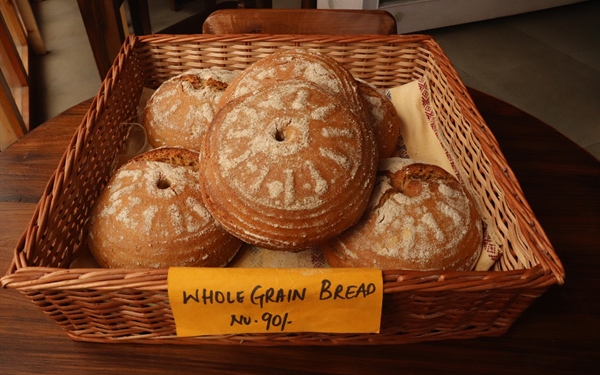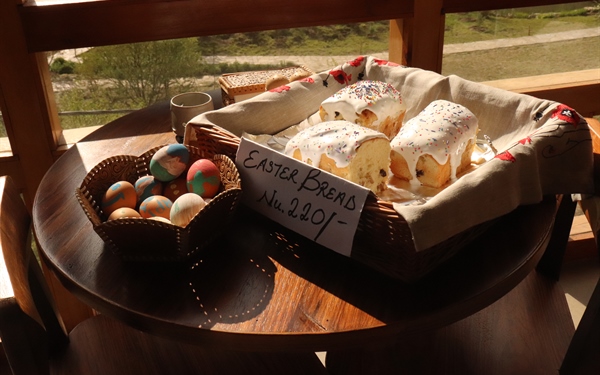 Only healthy organic foods using local ingredients are served and this is the main concept of the cafe. They also serve creamy cottage cheese, freshly baked breads and delicious thin pancakes smeared with jam. Don't miss their roasted chicken with baked potato.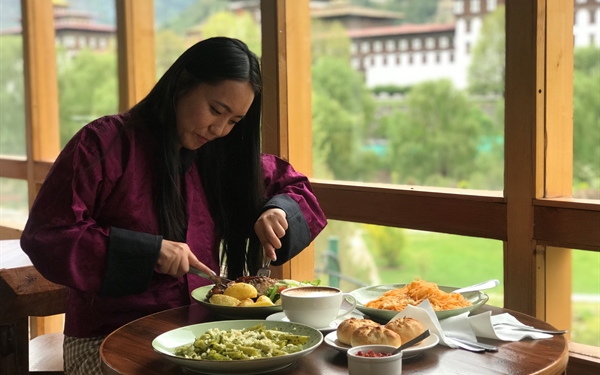 (Source: Daily Bhutan)
The cafe also offers a picturesque view of Thimphu Tashhichodzong and Ludrong Memorial Garden. One can enjoy the beautiful view of Thimphu Dzong while reading a book from their mini library and cup of tea.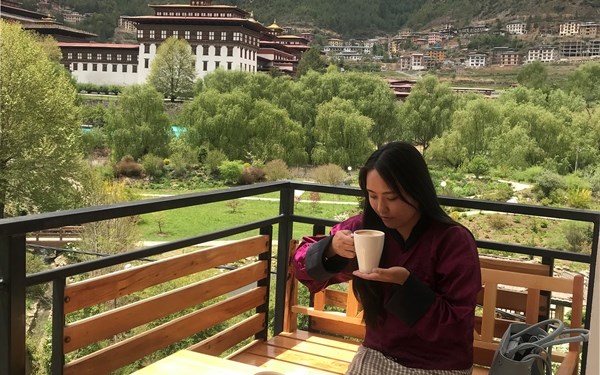 There is also a playground outside and play zone inside the cafe for the kids, making it a comfortable place to visit as family.  Brusnika Russian cafe is the best spot to hang out in Langjophakha.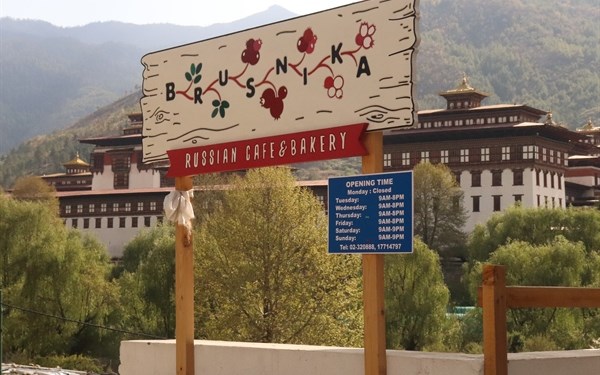 (Source: Daily Bhutan)
Location: Langjophakha, opposite Ludrong Memorial Garden
3. Junction Bookstore Cafe
Junction Bookstore Cafe is an amazing place for the book lover. Located in the heart of Thimphu town, the bookstore has a wide book collection on the first floor and there is a reading space at the upper level in the store, where you can indulge in some reading in the store. The cafe is located on the upper level too and serves coffee, green tea, honey lime tea, cold coffee and other snacks.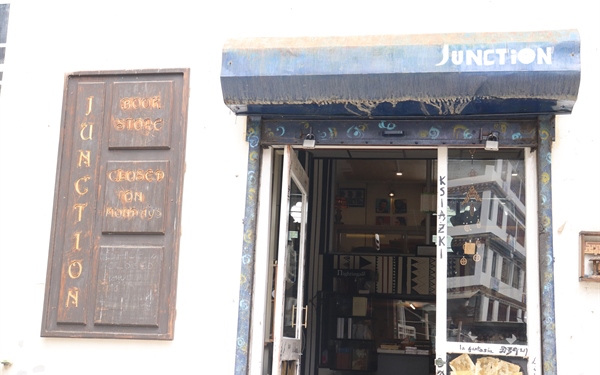 (Source: Daily Bhutan)
Junction is not just a book store – it's a place where readers come together to discuss, exchange knowledge, browse through and buy books. Apart from the books, they also sell homemade handicrafts products like purses, pen-holders, key-chains (interestingly made of painted walnuts), bookmarks (made of traditional paper decorated with dried leaves), soaps, face wash, body cream, pens, and stickers.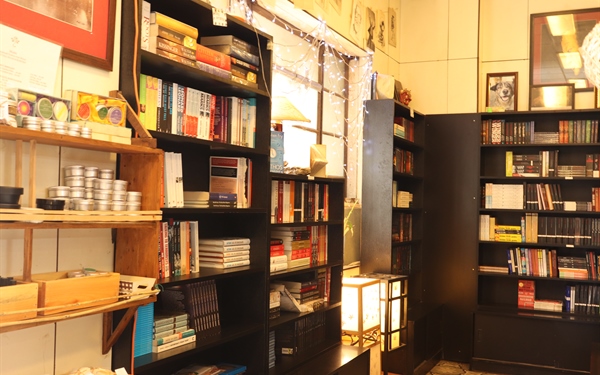 (Source: Daily Bhutan)
The store owner herself, Mui, is voracious reader and she knows how to engage her customers with her knowledge of books,  popular culture and talks about the various artistic touches in her bookstore. 
Junction is a must-visit cafe for book lovers.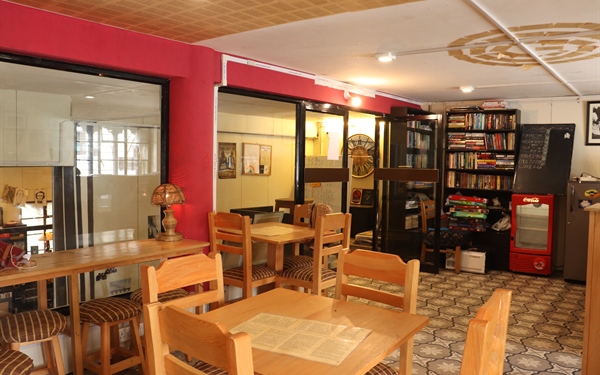 (Source: Daily Bhutan)
Location: Hodgkin Lam, near Main Traffic.
4. Coffee Culture
Nestled between Thimphu stadium and the vegetable market, Coffee Culture is a convenient place to take a break, have a coffee or snack, and catch your breath. Coffee Culture welcomes you with its warm ambience and aroma of coffee.  The cafe is divided into two floors. Ground floor has a wooden sitting area like a traditional American diner, while the upper level has comfy couches and has been designed to look like a balcony that overlooks the downstairs. There is also an outdoor seating area for people who enjoy some breeze in their hair.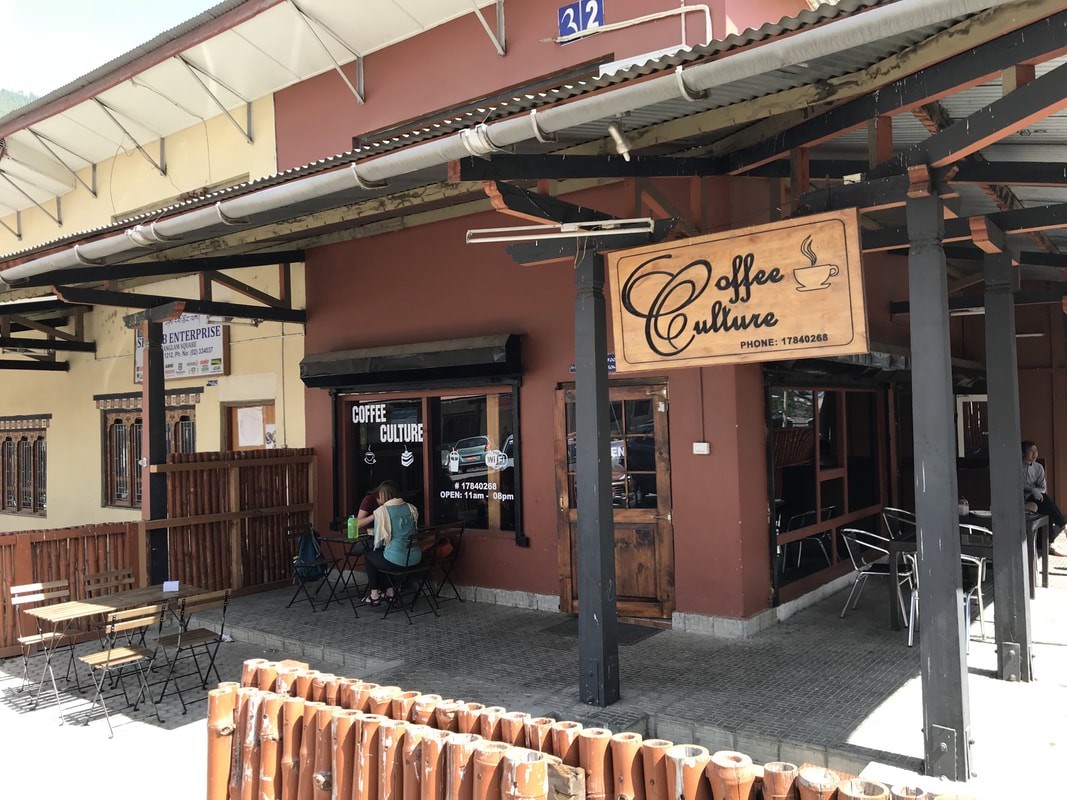 (Source: Internet)
Their menu has a large variety of food to select from. Their delicious ema datshi (chilli and cheese) momos are my personal favourite. Also, they offer a large variety of cakes and their cheesecake is the best. The food is delicious, especially the thin crust pizza and the wraps. Desserts are equally mouthwatering and everything is reasonably priced.
With their free WiFi to do your work and a great location, famous ema datshi momos and gooey, chocolate brownies, Coffee Culture has become a treasured local hangout.
Location: Changlam Square, Thimphu
5. Central Cafe
Just as the name suggests, Central Café is located right at the centre of Thimphu town. The café radiates calm and a warm ambience making it the perfect place to have coffee on a tiring day as you enjoy the busy Norzin Lam.
 The cafe has nice ambience, is clean and nicely maintained. It is also ideal for all age groups. Their breakfast platter is great value for money. It consist of Aioli Bread Platter, Italian olive bread glazed with garlic butter and served with grilled tomato (Nu 160).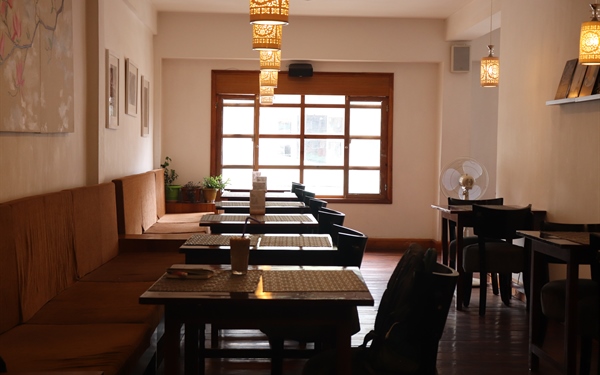 (Source: Daily Bhutan)
Central Cafe also has the best chilli toast in town. Both their tea and coffee offerings are good too. In terms of desserts, their mousse cake is a must-try. They also specialise in theme-based cakes. Apart from the Western menu, they also offer Bhutanese cuisine with their own touch. The employees of the central cafe are young and energetic too.
Location: Opposite to Etho Metho Plaza/ Vivo office
---
---