We Are Landlocked But Our Minds Are Open: Prime Minister Dr Lotay Tshering Of Bhutan
"Trade between the two countries is still small compared to the potential it can bring."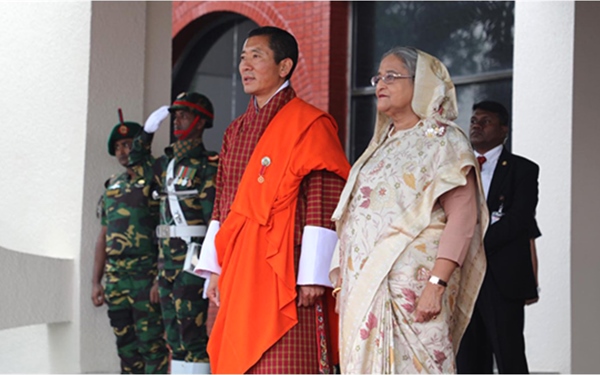 (Source: Lyonchhen is on a four-day official visit to Bangladesh upon the invitation of the Prime Minister of Bangladesh, Sheikh Hasina.)
By Tshering Dorji | Kuensel
The state visit to Bangladesh was a homecoming of sort for Bhutan's Prime Minister Dr Lotay Tshering, who spent 10 years in two medical colleges there.
Bangladesh's Prime Minister Sheikh Hasina received Bhutan's Prime Minister at the Hazrat Shahjalal international airport in Dhaka yesterday and presented him with a guard of honour.
After his visit to the National Martyrs' Memorial, Bangabandhu Memorial Museum and the BIMSTEC Secretariat, the Lyonchhen headed to the Bangladesh College of Physicians and Surgeons (BCPS).
Memories of the old days
He was speaking at the same hall where he did his final examination and only four of the 50 fellows cleared the papers successfully, the Lyonchhen being one.
"I have sweated in this hall," he said. "Ten years in Bangladesh was a very critical part of my life. It taught me how to become a good human being."
The atmosphere in the hall turned emotional when the Lyonchhen shared an incident about how he received a phone call from one of his professors when he was a general surgeon in Mongar. He narrated the incident in fluent Bengali.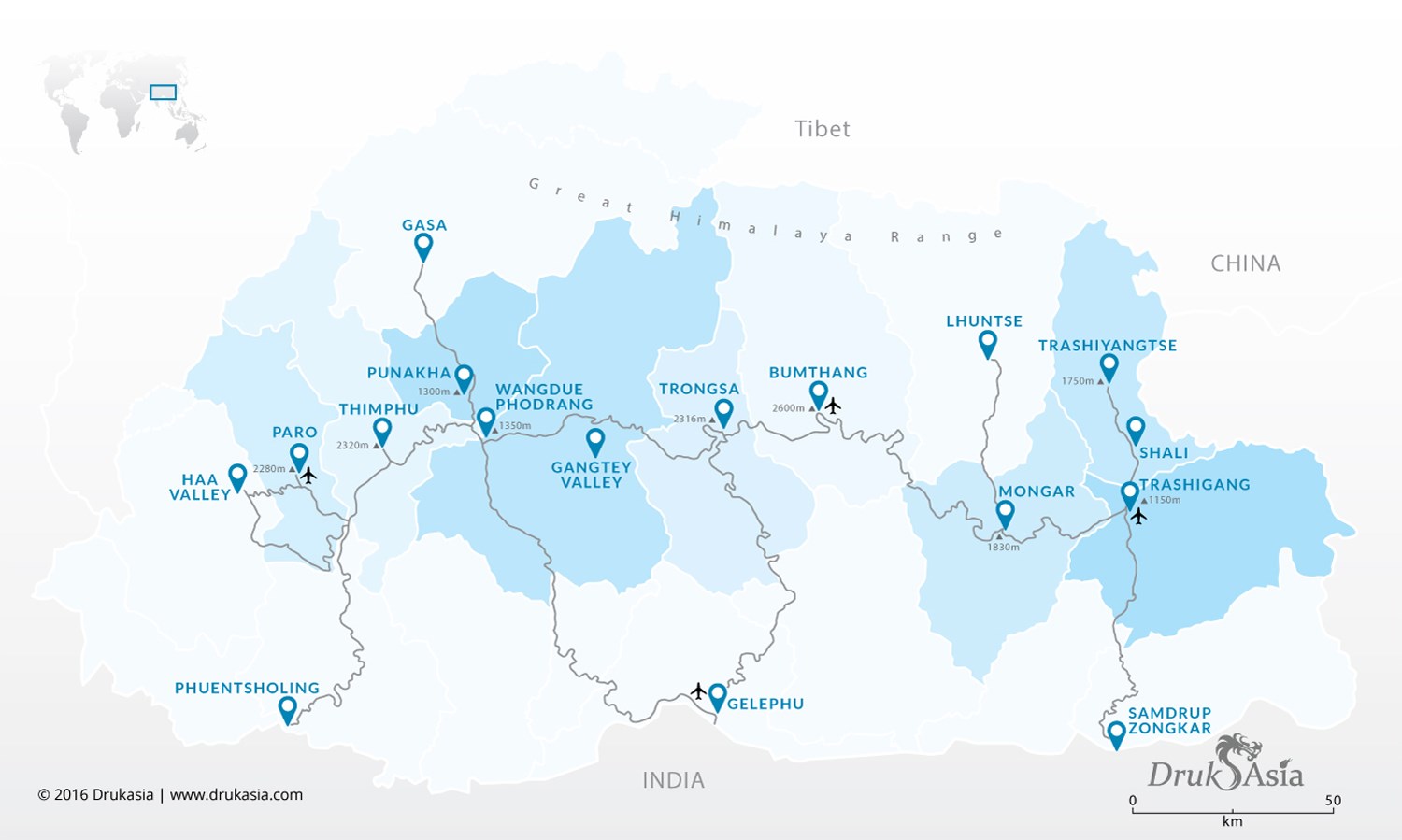 Source: Druk Asia 
The Lyonchhen said that he immediately drove for three days to reach Phuentsholing and got on a bus to Dhaka to meet his professor.
"In Buddhism, we believe that we owe respect and gratitude to our teachers not only in this life but the next one too," he said.
He said he is aware of the standards of the BCPS and looks forward to collaborate with medical colleges and institutions in Bhutan.
How trade can benefit both countries
"That Bhutan is the first country to recognise Bangladesh's independence and the two countries have tremendous goodwill has become a cliché," said the Lyonchhen.
"I don't beat around the bush. I like to cut things straight because I am a surgeon," he said.
If Bhutan and Bangladesh were to benefit each other from the economic progress the two countries are making, the Lyonchhen said that a positive people-to-people collaboration is inevitable.
However, he noted that Bangladesh's export is valued at USD 36b while Bhutan is only USD 4m.
"We are landlocked but our minds are open. Trade do not need passports," he said
The Federation of Bangladesh Chamber of Commerce and Industry (FBCCI) and Bhutan Chamber of Commerce and Industry (BCCI) signed an MoU on 12 April.
However, the Lyonchhen said that an MoU is not enough if there is no commitment to follow it through.
Bhutan aims to tap more into its private sectors 
"From Bhutan's side, we will assure to follow through because the new government believes that the private sector needs to open up," he said.
Both countries, the Lyonchhen said are on the verge of graduation from the Least Developed Countries status and conventional aid is declining. It is now timely to move from aid to trade.
During the forum for business delegates, private industry and investment advisor to the Prime Minister of Bangladesh, Salman F Rahman said that trade between the two countries is still small compared to the potential it can bring.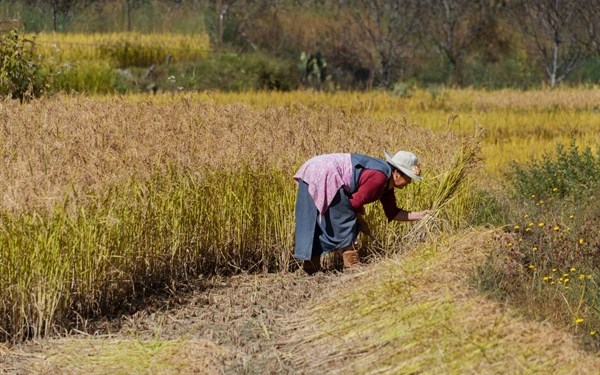 Rice harvest in Paro, Bhutan.
Photo: Druk Asia
This, he said could be harnessed if the private sectors could work together. Multi-modal connectivity, industry linkages, use of ports and inland waterways, joint venture in hydro and agro processing are some of the areas of cooperation which the FBCCI has identified.
On the issues of Bhutanese consignment trucks being delayed at the land customs stations, he said that the government is already advised to address this issue sooner by expanding the infrastructure.
This, he said is in the interest of Bangladesh because there are many mega projects coming up and the need of construction materials such as boulders is immense.
Cross border trading of electricity is one area of interest for the Bangladeshi business delegates.
The secretary of the Economic Affairs Ministry said that the new Indian guidelines of cross border power trading allows for power transmission through India and it could be pursued trilaterally.
The trilateral cooperation is developing a hydropower project in Bhutan and it is progressing well.
"We hope to see robust trade between the two countries," the vice president of FBCCI, Md. Muntakim Ashraf said.
This article first appeared in Kuensel and has been edited for Daily Bhutan.
---