Tourism Council Of Bhutan Conceived A Draft Strategy To Address Issue Of Mass Tourism
"We need to manage this important sector of tourism through some regulations for the mutual benefit of the tourist themselves and for us, the host."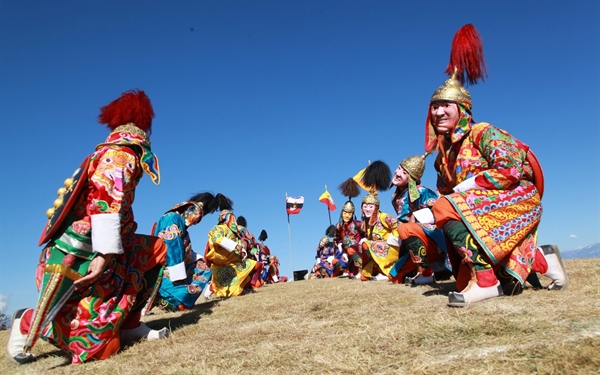 (Source: Webguy.in)
By Dechen Tshomo | Kuensel
The Tourism Council of Bhutan (TCB) has come up with a draft strategy to address the issue of mass tourism, said the Foreign Minister, Dr Tandi Dorji at a press conference last week.
Lyonpo, who is also the chairman of the 3rd Tourism Council, said the issue has also been discussed in the cabinet. "The Prime Minister has repeatedly asked us to work on this."
The Minister said that the issue is not so much about regional tourists. "For us, rather than the mass regional tourism that was being mentioned, the concern is on Bhutan's high value policy being undermined and Bhutan being sold as a budget destination. This is the major concern for us," he said.
According to the records of the former Prime Minister's meeting with the Indian Prime Minister, Lyonpo Dr Tandi Dorji said that discussions from both sides mentioned that Bhutan should take measures to control the number of tourists coming in so that they can be managed better.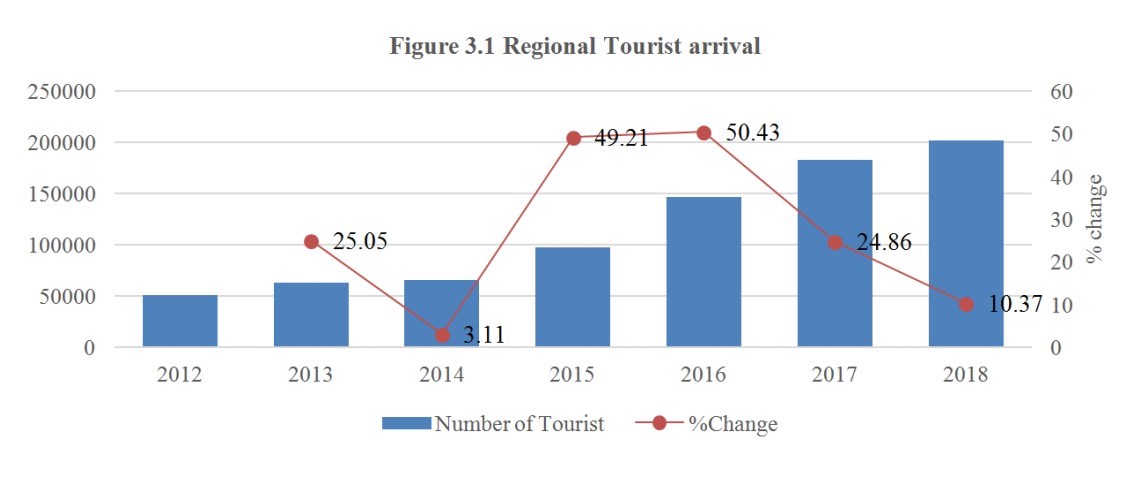 Graphic: Bhutan Tourism Monitor 2018
Some of the options in the draft strategy include capping the tourist numbers, introducing daily tariffs as recommended by the Pay Commission, and ensuring that the policy of high value and low impact is maintained by having a certain mechanism in place for tourists to follow such as staying in standard hotels, and getting guided tours among others.
"I assure you that as the Chairperson of the Tourism Council, we are doing everything," the Lyonpo said.
What are the impact from the mass arrivals of regional tourists?
TCB's Director General, Dorji Dhradhul explained that regional tourists include visitors from neighbouring countries such as India, Bangladesh, and the Maldives and not just visitors from India as perceived.
While 90 percent of the regional tourists are from India today, he said there was every possibility that the arrivals from Bangladesh would increase rapidly in the future.
In terms of the level of impact of increasing regional tourists every year, regional tourism has both positive and negative impacts:
"Regional tourism has been making a significant contribution to the development of the tourism industry in terms of revenue generation," he said. However, due to its unregulated nature, the number of undesirable impacts have also been felt.
Some of them include undermining Bhutan's time-tested tourism policy as an exclusive high-end travel destination.
Graphic: Bhutan Tourism Monitor 2017
"This is due to the unregulated nature of regional tourism which unfortunately gives a wrong image of an unorganised and mismanaged tourism," he said.
The other undesirable impacts include compromising the safety, security, and experience of the regional tourists.
This contributes to the practice of undercutting, giving rise to informal and unlicensed accommodation facilities and other platforms.
"There is a seemingly growing resentment towards this overcrowding caused by unregulated tourism."
It also affects the quality of people to people exchange, he said. Tourists are not aware of certain sensitive cultural and traditional practices and etiquette and not having any locals to guide them can lead to the formation of negative opinions on regional tourists.
Dorji Dhradhul also clarified that all regional tourists are not low-end backpackers as most tend to wrongly believe.
Importance of regulating regional tourism
"We are in no way and in any way saying that we don't want regional tourists. It is in our interest and advantage that we capitalise on the potential of regional tourism. We know that outbound tourism from these regions is on the rise," he said.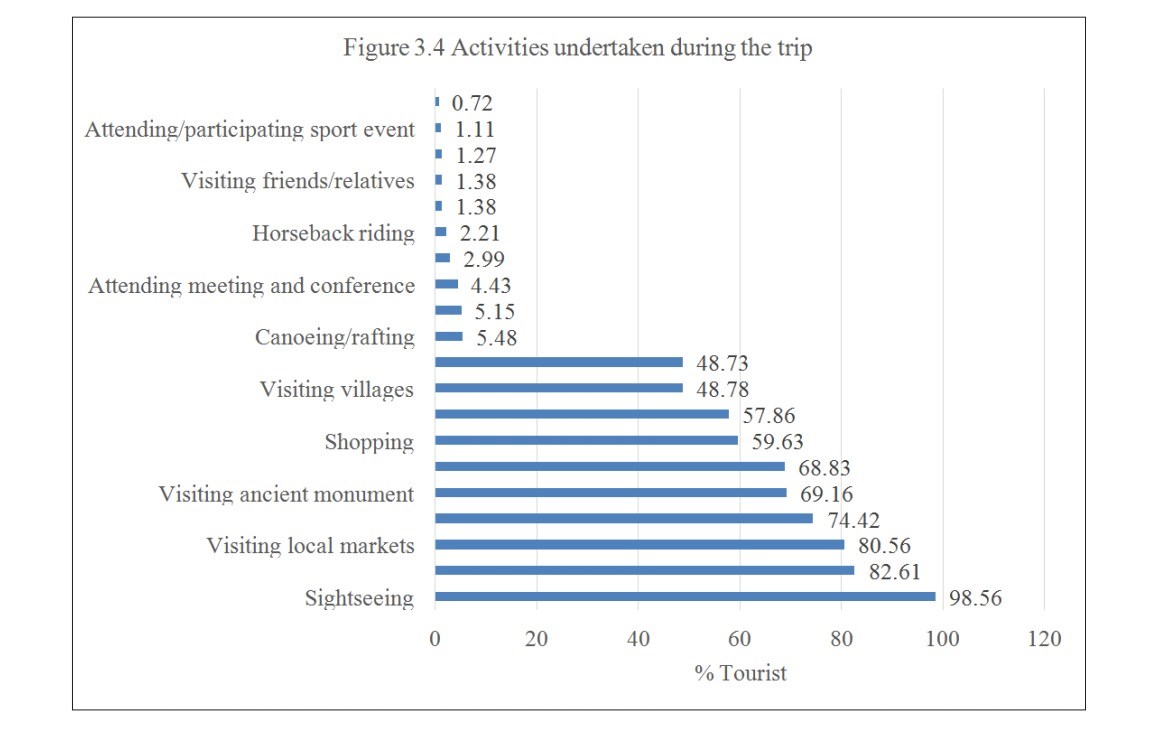 Graphic: Bhutan Tourism Monitor 2018
"What we are saying is that we need to manage this important sector of tourism through some regulations for the mutual benefit of the tourist themselves and for us, the host." he added.
To start with, the council is expected to have some regulations in place for the proper management of regional tourism.
"We also hope to do away with the two categories of tourists we have as of today in due course of time. Any visitor or guest coming into the country will be labelled as tourists regardless of their place of origin. It is our desire that we treat all tourists as our guest and give them the best and exclusive experience," he said.
On concerns raised in the media including social media forums about not getting hotel rooms for dollar paying tourists and crowding at heritage sites, Dorji Dhradhul said the claim may not be true for hotel rooms.
However, he said that overcrowding at heritage sites is true and happening.
"Maybe we have already reached the saturation point. If we don't take remedial action soon, the risk on our exclusivity driven by the high value, low volume tourism policy is real."
This article first appeared in Kuensel and has been edited for Daily Bhutan.
---