On Her Birthday, Her Majesty The Gyaltsuen Urges Bhutanese To Be Responsible For The Environment
Since Her Majesty The Gyaltsuen's Birth Anniversary coincides with the World Environment Day today, the biggest gift from the people to Her Majesty is to respond to her call to be responsible citizens.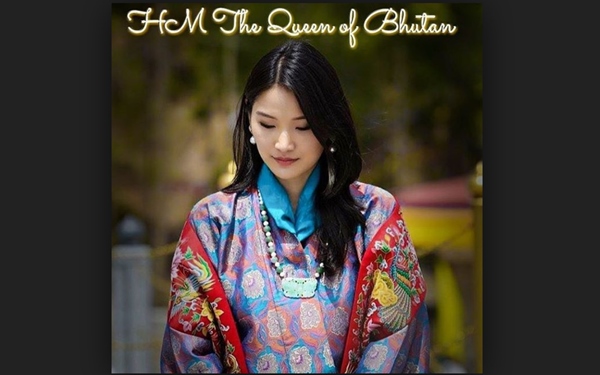 (Source: Pinterest/Robin Heptonstall)
By Staff Reporter | Kuensel
On the eve of the World Environment Day which falls on 5 June 2019, Her Majesty The Gyaltsuen, the patron of environment preservation in Bhutan, called on the people to shoulder a small responsibility.
It is a responsibility that is not difficult to carry out at all. It is not a big calling, but an important one. Her Majesty was only asking each one of us to keep our surroundings clean and aesthetically pleasing.
The message is to act now or it will be too late and the damage to our environment will be irreversible.
Concerns expressed by Her Majesty The Gyaltsuen concerning the environment
Her Majesty was candid in expressing her concerns on the increasing generation of waste. She was also disheartened by the growing scale of garbage that we find on the roads, in drains and along footpaths in urban areas.
As responsible citizens, we should all heed this calling. We have been fighting waste problem for some time now and we are on the losing side thus far.
We have conducted hundreds of cleaning campaigns, adopted streams, rivers and parks. We promise to continue keeping our place clean and green yet we have not stayed true to our commitments.
Her Majesty reminded the people that exactly a year ago today, initiatives carried out or launched on World Environment Day should not be merely symbolic, but an everyday practice.
About World Environment Day
The World Environment Day which started in 1974, is a United Nations Day for encouraging worldwide awareness and action to protect our environment.
Source: UN Environment
The event has since grown into a global platform for public outreach and is widely celebrated in over 100 countries.
Every year, the World Environment Day is organised around a theme that draws attention to a particularly pressing environmental concern and the theme for 2019 is 'Air Pollution'.
This special day is held in different host country each year and this year's host is China whose focus is to highlight the environmental challenges it faces and as it supports worldwide efforts to address them.
Activities planned for World Environment Day in Bhutan
On World Environment Day, Bhutanese will see a lot of activities such as planting of trees and cleaning campaigns. There will be grand speeches and agreements that we should keep this (taking care of our environment) going.
We will see volunteers and 'forced volunteers' come out and clean. The media will also be called to cover the important events. Pictures of volunteers will be shared on social media with messages to keep our place clean. Everybody will come together.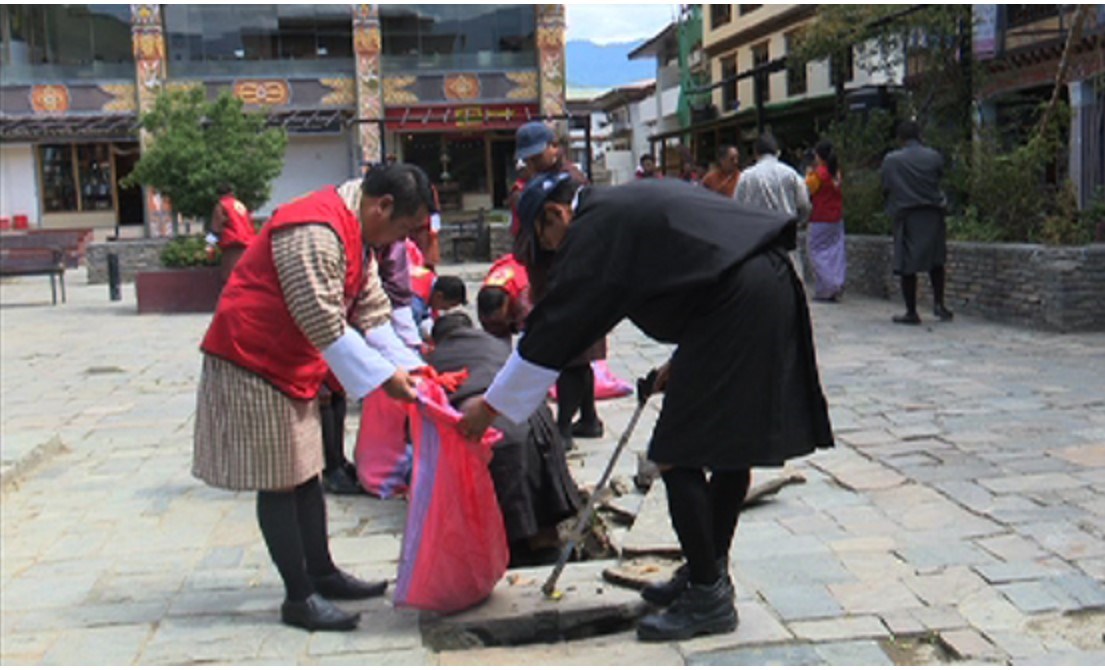 To commemorate the 29th Birthday of Her Majesty The Gyaltsuen, volunteers across Thimphu city participated in mass cleaning campaigns. A total of 6.4 metric tons of garbage were collected.
Photo: BBS
The problem is that after today. Will we still be able to live up to what inspired us? Will we still be responsible to take care of our trash? How long would this energy last?
Her Majesty is calling on us to be mindful of our civic responsibilities. We need not join cleaning campaigns to do this.
The responsibility starts at home, in the community that we live in and at our workplace. Simple things like segregating waste at home could go a long way in helping the authorities who are overwhelmed by the mounting waste generated.
Moreover, the monsoon season is not so far away. A brief downpour is enough to expose our incivility. Chocked drains, overflowing manholes and flooded roads are signs of our inability or indecisiveness at being able to manage waste. It is still the biggest problem when it comes to managing our urban environment.
Since Her Majesty The Gyaltsuen's Birth Anniversary coincides with the World Environment Day today, the biggest gift from the people to Her Majesty is to respond to her call to be responsible citizens.
This article first appeared in Kuensel and has been edited for Daily Bhutan.
---