Meeting Aimed At Helping Bhutan Join The World Network Of Biosphere Reserves Held In Thimphu
"Bhutan does not have a designated biosphere reserve yet. This meeting would help Bhutan join the World Network of Biosphere Reserves."
(Source: Allevents.in/Thimphu)
By Choki Wangmo | Kuensel
The ninth South and Central Asia Man and Biosphere Network (SACAM) meeting in Thimphu that concluded on 27 April, sought to build regional capacity in biosphere reserve management. It also explored opportunities for citizen science in fulfilling its logistical function.
The meeting was attended by the Man and Biosphere (MAB) focal persons, biosphere reserve managers, observers from non-member countries, and MAB resource person from UNESCO and other MAB regions, representatives from ICIMOD and national stakeholders.
SACAM was created in 2002 with Afghanistan, Bangladesh, Bhutan, India, Iran, Kazakhstan, Maldives, Nepal, Pakistan, and Sri Lanka as member countries.
The UNESCO's Man and the Biosphere Programme (MAB) aims to improve the relationship between man and the environment. It plays a major role in the implementation of the 2030 Agenda and Sustainable Development Goals (SDGs).
Definition of a UNESCO Biosphere reserve
The UNESCO defines biosphere reserves as areas for combining nature conservation and human development. They are internationally recognised areas of terrestrial, marine and coastal ecosystems promoting solutions to the conservation of biodiversity with its sustainable use.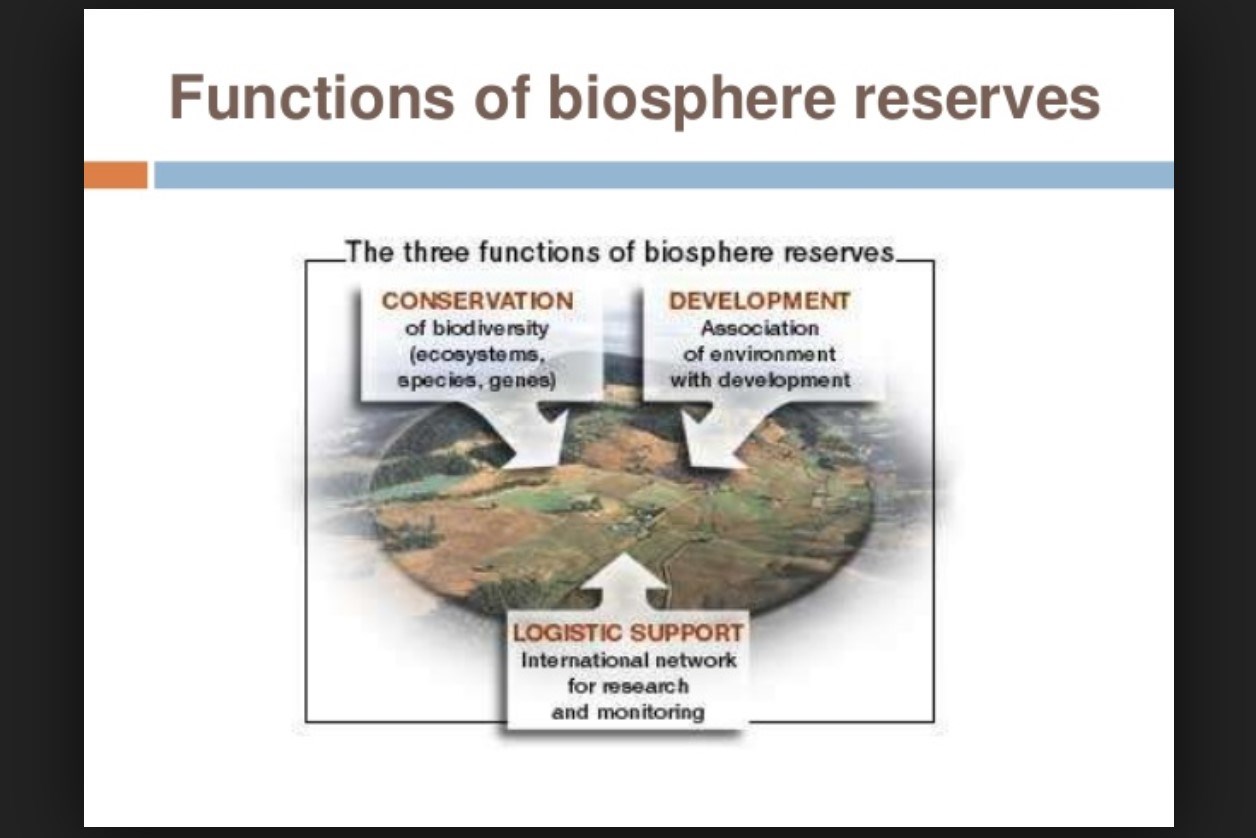 Photo: Slideshare
A biosphere reserve has three zones. The core areas are protected by law, buffer zones which interconnect core areas and the transition areas, as well as an outer zone of a biosphere reserve. The transition areas are sites of socio-economic development supported by the local community.
"Biosphere reserves include protected areas too," said SACAM secretariat's Programme Specialist for Natural Sciences, Guy Broucke. He added that there were 13 countries under SACAM, out of which seven countries have biosphere reserves.  
"Bhutan does not have a designated biosphere reserve yet. This meeting would help Bhutan join the World Network of Biosphere Reserves."
Aims of the ninth South and Central Asia Man and Biosphere Network (SACAM) meeting
One of the objectives of the meeting was to help participants understand the nomination process of a biosphere reserve, their management, and the types of activities that take place in the biosphere reserves.
The Royal Botanical Garden in Lampelri with its surrounding communities was proposed as the first biosphere reserve site in Bhutan. It is the first botanical park in Bhutan and it forms the backdrop of the Dochula Pass. 
Source: Youtube/Lamperi Botanical Park. Bhutan
An official from the Nature Conservation Division (NCD) said that although Bhutan is a SACAM member, there is still no designated biosphere reserve in the country yet.
"We need to hold consultation meetings with the people of Kawang, Chang, Dagala and Toebisa gewogs. People need to agree with our proposal."
According to Guy Broucke, the area covered by a biosphere reserve must be large enough to fulfil three functions—the conservation of biological diversity, promote economic and human development, as well as support logistical support for research and education.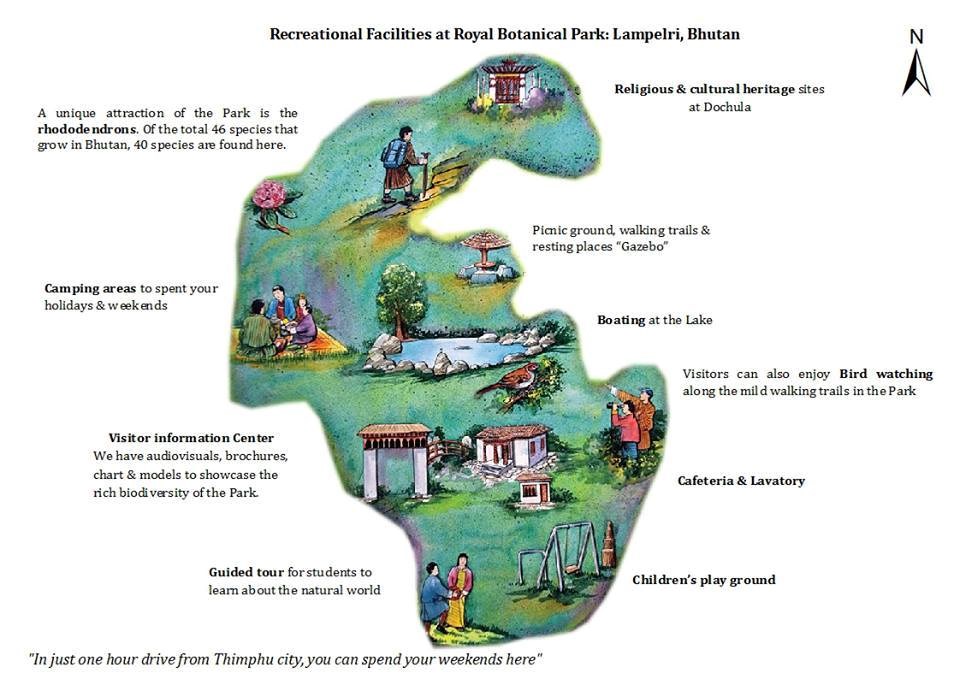 Photo: Faceboook/Royal Botanical Park - Lampelri, Bhutan
An entomologist with the Ugyen Wangchuck Institute for Conservation and Environmental Research, Kaka Tshering (PhD) said: "The Youth science initiative, Birders Marathon, the Himalayan Environmental Rhythm Observation and Evaluation System (HEROES) and the National Biodiversity Portal are some of the citizen initiatives found in Bhutan."
The participants identified key actions for SACAM under the categories of trans-boundary biosphere, citizen science, communication and outreach.
Guy Broucke said that the implementation of SDGs has to start from a small area. "The activities under biosphere reserve focus on the different levels of SDGs like quality education, good health and well-being, clean water and sanitation and sustainable cities and communities."
This article first appeared in Kuensel and has been edited for Daily Bhutan.
---