How Social Media Is Changing Lhuentse – A Remote Province In Bhutan
Lhuentse has achieved over 98% of telecommunication connectivity.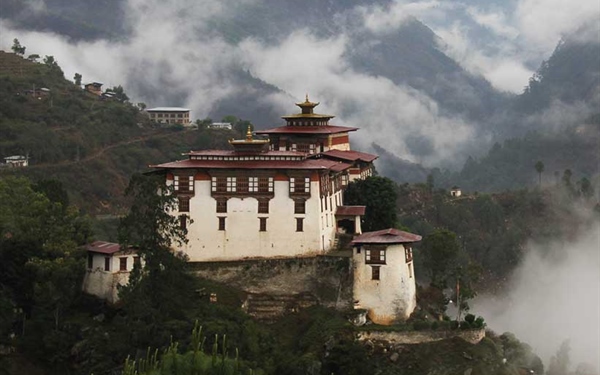 (Source: Bhutan Acorn)
By Jigme Wangchen | Business Bhutan
Information which used to take days and weeks to be disseminated amongst the inhabitants of Lhuentse is now being done with just a couple of mouse clicks.
Lhuentse is one of the remotest and poorest Dzongkhag in eastern Bhutan. However, as a result of technological development, especially the advent of the internet and social media, the circulation of news and information have been greatly enhanced.
The Dzongkhag has achieved over 98% of telecommunication connectivity with only Tsango village under Khoma left unconnected due to the sheer distance.
It is recently connected with 3G internet services. According to records maintained by the Lhuentse Gewog's administration and regional office, there were 136 households with fixed telephone line connection and 88 households with internet access as of 2016.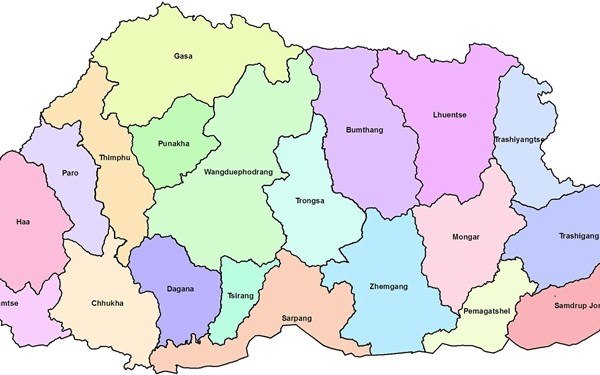 Source: Bhutan Ancient
While Tashi-Cell users' numbers were not divulged, there were 9,500 B-Mobile users in 2013 which increased to 10,300 as of 2016.
Benefits of using social media for the Lhuentse Dzongkhag
Apart from its Dzongkhag webpage - www.lhuentse.gov.bt, the local administration also uses social media, especially Facebook for the dissemination of information to the public.
Lhuentse's Dzongrab, Kinley Dorji acknowledges that social media apps have helped the Dzongkhag administration to spread information to their people effectively within a short span of time.
 "We don't only update and share information, but we also encourage people to engage in discussion. We provide a platform for citizens to comment on policies, report crimes, and to share and express their views," he said.
He added that the works and activities that they posted on their Facebook page are not only viewed by the people in Lhuentse, but are also viewed by fellow Bhutanese throughout the country.
"There is more scrutiny now. We have to be on our toes more than ever. It's good. This would also ensure transparency and accountability," Kinley Dorji explains.
Apart from the Dzongkhag Facebook page which is updated regularly, the Dzongkhag administration also uses its webpage, goggle page, telegram, WeChat groups for sector heads to share information. This helps to keep the civil servants and the people informed.
For the civil servants in Lhuentse, social media apps such as Facebook, Twitter and WeChat have not only helped them to stay in touch with their friends and relatives elsewhere, but they are also making them aware of the latest developments in Thimphu and the major decisions being made in the capital.
A civil servant working with the Dzongkhag RNR office says that they rely mostly on Facebook for outside information.
"We often miss the evening news on TV. Sometimes the signals are erratic. Newspapers reach here more than a few days after they get published. However, thanks to Facebook, we are at least aware of what's happening outside Lhuentse," he adds.
WeChat is an app which is widely used in Lhuentse
Another popular social media or mobile application used by the officials in Lhuentse Dzongkhag is WeChat, a popular Chinese multi-purpose messaging and social media app that was first released in 2011. This is mostly used by the Dzongkhag's sector heads for sharing information and news.
"We have two WeChat groups and it has proven to be the most effective method of getting feedback and sharing information more efficiently within a short span of time and it also acts as a discussion panel," a sector head in Lhuentse says.
"It has helped us to discuss issues in our sector, review progress of the works that are underway and helped explore solutions to problems that are there," he adds.
So far, almost every gewog and village in Lhuentse has a WeChat group. These groups are headed and administered by the village Gups and Tshogpas. They share information and the latest news that they get from the offices of the Dzongkhag and the Gewog Administration.
What the residents think about social media
A resident, Aum Wangmo from Tshenkhar Gewog depends on WeChat to find out what is going to happen in the village or Gewog.
"Such technologies are very helpful if we use it in productive ways. But for some, I have heard that it has even created fights among couples," she adds.
Similarly, even teachers from most of the schools in the Lhuentse Dzongkhag have formed WeChat groups to keep in touch.  It is also used to share news and information regarding school and teaching activities.
Problems concerning the use of social media in Lhuentse
However, as villagers increasingly receive the latest news and updates on their cell phones, connect to their friends and relatives, far and near, many of them do not seem to be equipped with the skills to analyse, evaluate and understand the information that they get.
Many villagers seem to be in oblivion when asked how they can differentiate between real news from fake news.
Tshenkhar Gup, Tsheten Wangdi said that some rural people trusted almost all of what they see on social media.
"On many occasions, they seem to be misled by the fake stories posted online and shared by their friends on social media. They don't use it productively. And with many people owning smart phones, they also have to be constantly reminded to concentrate during important Gewog zomdus," he explained.
But apart from social media, the radio still remains a very popular form of mass media among the residents of Lhuentse.
"Smart phones are very difficult to use compared to a radio. That's why we use radio for entertainment and also to keep ourselves informed about what is happening across the country and to update ourselves with the latest news," says Kezangla, a farmer from Gangzur.
This article first appeared in Business Bhutan and has been edited for the Daily Bhutan.
---