Homestays Gaining Popularity With Tourists Seeking To Experience Authentic Bhutanese Lifestyle, Food And Culture
Villagers were provided with grants to help them develop homestay facilities such as indoor plumbing.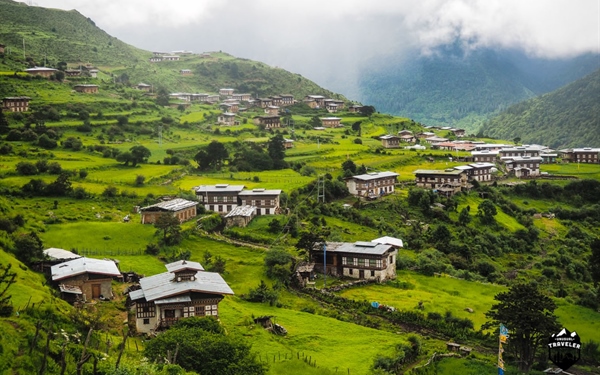 (Source: Unusual Traveler)
By Chimi Dema | Kuensel
In 1992, the lone homestay service in Gangtey, powered by solar energy, catered to some fifty tourists a year when the endangered black-necked cranes enticed them to visit the Gangtey-Phobji Valley.
A transport and maintenance manager with Yangphel Adventure Travel, Tshering said that there were no hotels or guesthouses in the valley back then.
Fast forward today, there are more than 30 homestays in Gangtey and Phobji gewogs (villages).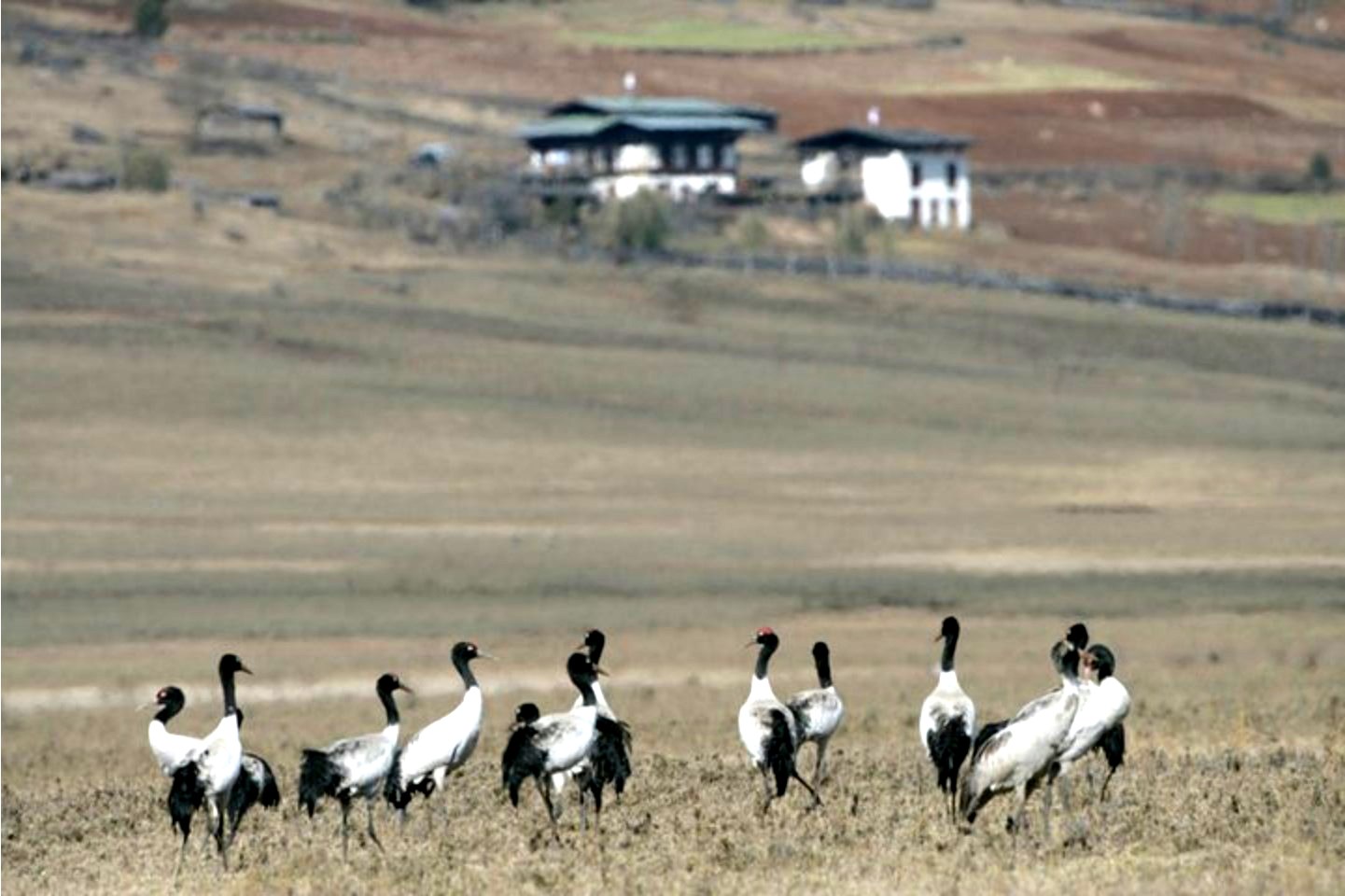 Black necked cranes seen in Phobjikha Valley, Bhutan.
Photo: Tripadvisor.co.za
"Situations have drastically improved in the locality in about three decades' time," he added.
Value-added services for tourists at homestays
As a result, competition has brought about value-added services for tourists who can now experience the authentic Bhutanese lifestyle, food and culture with their hosts at homestays.
Alongside came bigger tourist hotels, dotting the gentle slopes which overlook the vast valley. While these can be regarded as competitors to the smaller homestays, the owner of Pemba Farm House in Gangtey, Passang said that business is still lucrative. However, homestays which are located in few far-flung villages have been affected.
"The migration of wintering cranes to the valley and hosting of the festival to celebrate them are major factors contributing to the high turnover rate around this time," she explained.
Passang is a university graduate who resigned from a private job to help her parents run their homestay, as her parents had problems communicating with the visitors until she took over.
Source: Youtube/Mark Wiens
Typically, homestays in Bhutan charge about Nu 700 a night and Nu 300 for a meal but locals can experience their hospitality too at a lower rate.
Homestays as an alternative income for some villagers
Passang earns about Nu 20,000 from a three-bedroom homestay service a night during the peak tourist season.  It has been a little more than a decade since her parents started the business and for farmers in the locality, homestay is the next best source of cash income after the cultivation of potatoes.
Another homestay service provider in Khewang village of Gangtey, Ap Daw said that the business has enhanced the livelihood of the villagers besides immensely changing their outlook on tourists.
"I feel happy when more tourists visit and experience our food and culture," he quipped.
For Ap Daw, his network among tour guides and operators comes in handy and he is now planning to enhance his homestay facilities.
However, not every villager in the valley is fortunate. Due to their remote location and the presence of large hotels in the valley, homestays in Phobjikha have been affected.
Around 10 households in Phobjikha and 11 in Gangtey have started offering homestays in 2012 as part of the community-based sustainable tourism programme, initiated by the Royal Society for the Protection of Nature.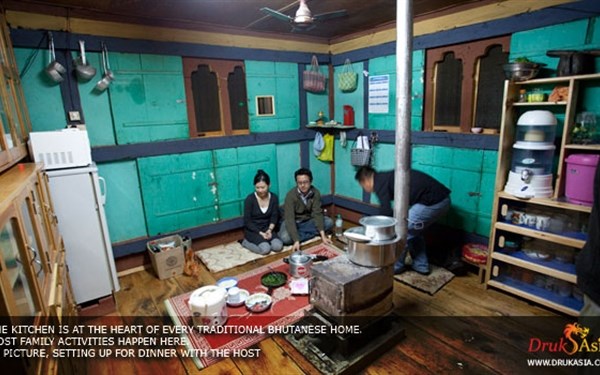 Experience Bhutanese lifestyle up close in a homestay.
Photo: Druk Asia
Villagers were provided with grants to help them develop facilities such as indoor plumbing, and other relevant services for eco-tourists and bird-enthusiasts.
Meanwhile, an evaluation report on eco-tourism by the Gross National Happiness Commission last year recorded that more than 40 percent of the international visitors have availed homestay services, followed by 22 percent of regional tourists (from India, Bangladesh and the Maldives) in Bhutan.
The evaluation report recorded an increasing trend of tourists choosing homestays over hotels in almost all the dzongkhags (districts), with Wangdue Phodrang witnessing a healthy growth of 20 percent.
This article first appeared in Kuensel and has been edited for Daily Bhutan.
---
---