Her Majesty, Queen Mother of Bhutan Presented With UNFPA Award For Her Work And Contributions
Dr Natalia Kanem, Under Secretary General and Executive Director of UNFPA presented the award to Her Majesty.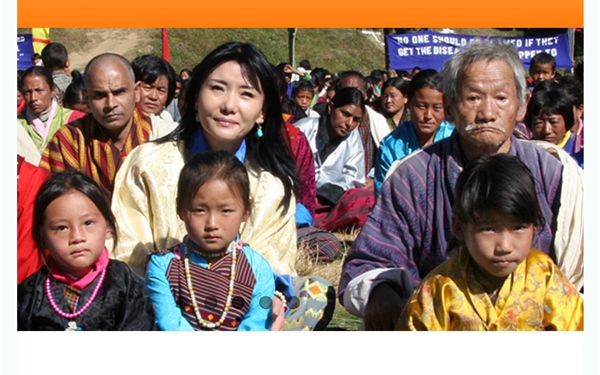 (Source: RENEW)
By Younten Tshedup | Kuensel
Coinciding with the United Nations Day celebration on 24 October, Her Majesty the Gyalyum Sangay Choden Wangchuck, the Queen Mother of Bhutan was presented with an award in recognition for her role as the Goodwill Ambassador of the United Nation Population Fund (UNFPA).
Dr Natalia Kanem, Under Secretary General and Executive Director of UNFPA presented the award to Her Majesty, and acknowledged the contributions by Her Majesty for being the driving force behind UNFPA's advocacy efforts in Bhutan.
The Queen Mother of Bhutan has been a UNFPA Goodwill Ambassador for the past two decades.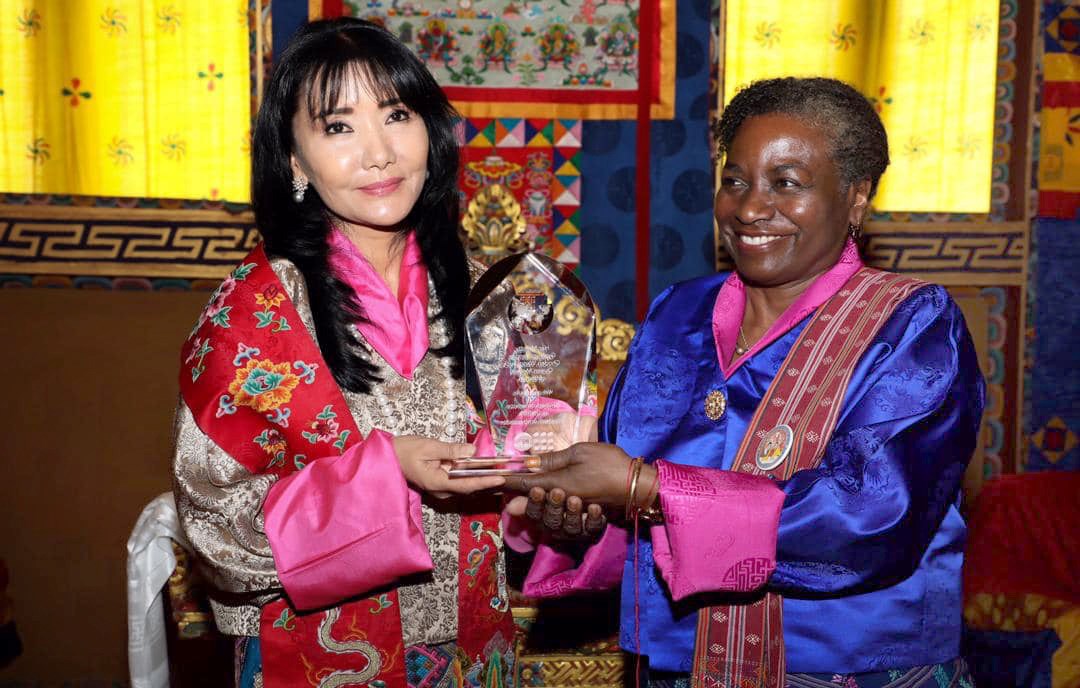 Photo: Facebook/RENEW
In that time, she has travelled tirelessly across the Himalayan kingdom, espousing rights and choices for all - with a focus on sexual and reproductive health, and the need for young persons to be provided with the right information and services at the right time in life.
Her Majesty's contributions and work
Dr Natalia Kanem also commended Her Majesty for being a strong role model for women and girls in Bhutan by travelling to remote villages of the country to raise awareness on pertinent issues ranging from safe motherhood to sexually transmitted diseases and HIV/AIDS.
Source: Facebook/RENEW
"Her Majesty's deep investment in the progress of Bhutan has made a huge difference to the work UNFPA is trying to achieve in this country – that is zero unmet need for family planning, zero preventable maternal deaths and zero instances of gender-based violence and harmful practices," she said.
With Her Majesty at the helm of UNFPA's advocacy efforts, Dr Kanem said that Bhutan will be able to 'show the way to the rest of the world'.
Making sure that 'no one will be left behind'
"We truly value the partnership and we reaffirm our unwavering commitment to continue standing and walking side by side with the government of Bhutan until we reach the last mile and no one is left behind."
Her Majesty became the Goodwill Ambassador of UNFPA in January 1999. Since then, she has led numerous advocacy programmes on HIV/AIDS, reproductive, sexual and mental health throughout the country.
Source: RENEW
Her Majesty also established a civil society organisation - Respect, Educate, Nurture, and Empower Women (RENEW) in 2004. The aim is to empower vulnerable women, especially victims and survivors of domestic violence.
"I support the all-round development of our younger generations, in whose hands lie the future of our country."
This article first appeared in Kuensel and has been edited for Daily Bhutan.
---