Experts From USA, Japan, Singapore And Other Countries Held Workshop On Big Data For Health In Bhutan
Health professionals and policymakers from relevant stakeholders attended the two-day workshop which ended on 29 October.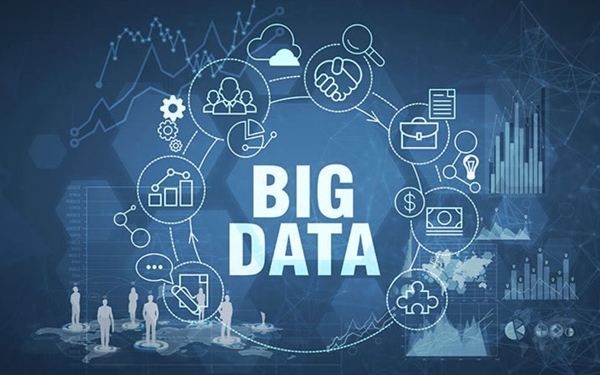 (Source: Simplilearn)
By Dechen Tshomo | Kuensel
For the first time in Bhutan, a workshop on Big Data for Health was organised in Thimphu. Health professionals and policymakers from relevant stakeholders attended the two-day workshop which ended on 29 October.
About 24 experts on Big Data and Artificial Intelligence from the USA, Australia, Singapore, Japan, Thailand, Philippines, Myanmar, and India facilitated the workshop at the Royal University of Bhutan.
What is Big Data?
Big data is an extremely large data set that is analysed computationally to reveal patterns, trends, and associations, especially relating to human behaviour and interactions.
Source: Youtube/World Economic Forum
The workshop is aimed at creating awareness on how innovative Big Data science such as Artificial Intelligence (AI) or Machine Learning (ML) can be when applied to improve health care services.
Khesar Gyalpo University of Medical Sciences (KGUMSB)'s President, Dr KP Tshering said that the inspiration and motivation for organising this workshop was based on words of wisdom from His Majesty The King.
"Big Data, Nanotechnology, and precision medicine could transform the healthcare services in the coming years and offer many added advantages."
Besides sharing the experiences and challenges of other countries where AI and ML are applied for improving and digitising healthcare service, the workshop also aims to develop Bhutan's health data enterprise architecture framework to align with the collection, storage and maintenance of all health-related data for the application of AI or ML.
Over the years, a lot of data has been collected through surveys and individual researches. The routine collection of data, which has been processed and analysed to track the progress made in the health sector, is used to plan programmes and define policies. These data can be used in discovering new methods and more effective ways to treat patients.
Foreign Minister, Dr Tandi Dorji said that the country must build its capacity to take advantage of this modern technology to improve health care services, which is expected to make major changes in the future.
Source: Youtube/HuffPost
"Although this is something that we have read and heard about, we do not have real experience of the use yet. However, we now know that there is much more that can be done with this huge volume of data," the Lyonpo added.
Clinical Research Director with the Massachusetts Institute of Technology (MIT), Dr Leo Anthony Celi, said that they are trying to bring together stakeholders from the academia, from the industry and government as the three main stakeholders.
Value of harnessing Big Data to plan policies and programmes
They are required to collaborate in order to leverage on the value of data and to use it to improve health care.
"We feel that data and learning are the best medicine for population health and that is the best way to improve the way we deliver care. Data and learning should be at the front and centre of health care" he explained.
He emphasised on the importance of building a robust digital health infrastructure to harness the value of data and health data science.
"There has to be an investment on the health data infrastructure."
In order to understand health and disease better, he said there is a need to integrate health data with non-health data.
On what the government is doing regarding data and technology, the Lyonpo said that Digital Drukyul is one of the most important flagship programme initiated so far.
"Once implemented at the end of the five-year term, we think this will revolutionise the way we manage and provide public service."
"Every Bhutanese will have a unique electronic identity and every service will go online. This way, all the services would be more efficient and it would make the government more transparent, accountable and more proficient, Lyonpo said.
In the health sector, the government is in the process of establishing the electronic patient information system (ePIS), which will allow health centres to go paperless, that is, patients will not have to come with bundles of prescriptions as they do now.
"Having all the data in our system will also enable us to provide some form of personalised care," the Lyonpo said.
Bhutan gearing up to train more data scientists
"So, in preparation for that, it is vital to build the systems and invest in training the relevant professionals."
The Lyonpo said that education and training institutes must evolve and offer courses that are relevant for jobs in the future, particularly in the various fields of technology.
"We are setting the foundation for adopting these modern technologies by planning and building the necessary IT infrastructure and identify training means," Lyonpo said.
"We may be a little far from having data scientist and adopting machinery algorithms or using AI. However, we are definitely preparing the ground for their eventual use."
These modern technologies, the Lyonpo said, have many advantages to offer to Bhutan but there is an acute shortage of health specialists at the moment.
"If we can have man and machine work in perfect combination and to complement each other then there is tremendous potential to improve the effectiveness and efficiency of patient care."
More than 50 participants from multiple sectors in the country are attending the workshop, organised and funded by the Bhutan Foundation, KGUMSB, MIT Critical Data Team, AeHIN (Asian e-Health Information Network) and the Health Ministry.
This article first appeared in Kuensel and has been edited for Daily Bhutan.
---