Drukair reduces fare on lower fuel cost
Drukair's savings on fuel to be pass on to consumers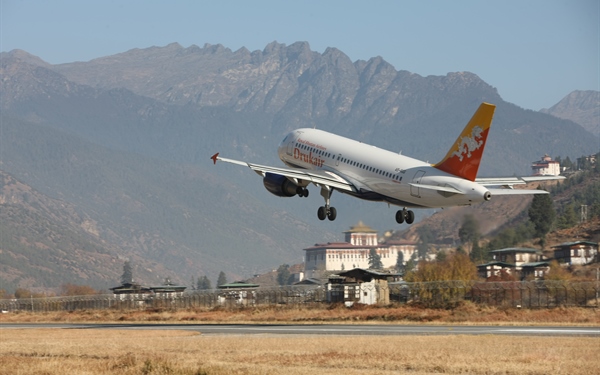 (Source: Drukair)
Drukair to pass on savings to consumers with airfares reduction from January 1, 2018
Traveling on Drukair will become a lot cheaper from January 1 especially for Bhutanese travellers.
Savings on lower the fuel price (Aviation Turbine Fuel) in Paro with the stabilization of world fuel cost over the last two years, Drukair will be reducing the airfare by 15 percent to all Bhutanese on all domestic and international sectors, booking class 'S'.
Senior Citizen gets recognition from Drukair
A 25 percent senior citizens discount will also be extended to all Bhutanese aged 60 and above for all routes served by Drukair. This is to recognize their nation building contribution thru out their lifetime.
Drukair will also reduce airfares for all international travellers  by 5 percent on her international routes to further spur tourism to Bhutan.
Fuel cost is typically the largest cost component in operating an airline amounting to a 30-50 percent of an airline operational cost. With fuel cost coming down some 14 percent in 2017, Drukair had enjoy a saving of Nu 30 million (460,000 USD) over the year. 
With this move, Drukair is forecast to forgo Nu 97 million (1.5 mil USD) in revenue representing most of her profit for the year 2016. Drukair's revenue for 2016 was Nu 3.056 billion (44.9 mil USD) and expect healthy growth in revenue for 2017. 
---