Discover The 'Almost Medieval' Charm Of Haa - A Well Kept Secret Of Bhutan
Urbanisation has not touched Haa fully yet.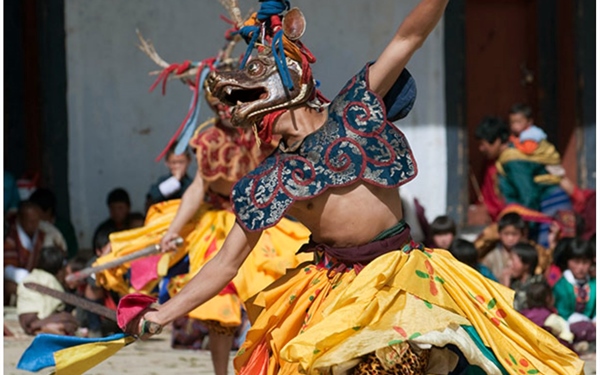 (Source: Wander with knowledge)
By Phub Dem | Kuensel
The two-day Summer Festival started in Haa over the weekend from 13-14 July. The festival celebrates the living-culture and nomadic lifestyles of the people of Haa.
Other highlights include: unique Bhutanese cuisine, traditional sports and religious performances. There was also an exhibition showcasing local artefacts and alpine flowers.
According to Haa's Dzongdag, Kinzang Dorji, the number of tourist arrival to Haa had increased drastically over the past two years. The summer festival, he said, was a major event to attract tourists.
Haa is still 'relatively' untouched compared to some other districts in Bhutan
Urbanisation has not touched Haa fully yet. In fact, outsiders, particularly the tourists, often describe it as 'almost-medieval'.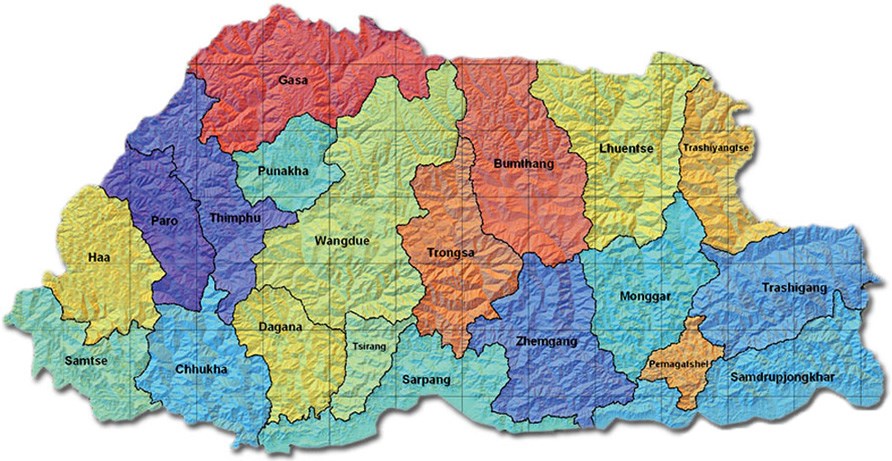 Source: Bhutan Map
The people of Haa still depend largely on livestock and agriculture for a living. It appears that the dzongkhag (district) has been left out by development mainly due to its location and winter in Haa is known to be very cold.
However, given the right developmental focus, Haa could easily become an attractive tourist destination.  Income opportunities will also vastly improve for the people of the dzongkhag.
Kinzang Dorji said that Haa was amongst the best among the 20 dzongkhags to open itself to tourism.
"Due to a varied range of altitude, various kinds of flora and fauna are found," he added.
Plans in the pipeline to develop Haa as a popular tourist destination
In recent years, the dzongkhag administration's focus has been on developing Haa as a potential tourist destination.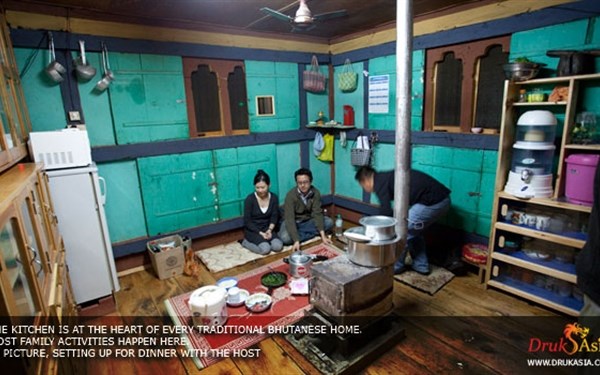 Home-stays in Bhutan arranged by Druk Asia.
Photo: Druk Asia
Although Haa is not included in the tourism development focus group, the Dzongkhag Tshogdu (DT) has endorsed a tourism action plan document to develop tourism in Haa over the next five years.
Kinzang Dorji said that the endorsement signified the unity among the people of the dzongkhag and the importance of the tourism development plan in the region.
The DT has also put forth a moratorium on foreign investment for the construction of high-end hotels in Haa to promote home-stays and farmhouses.
Presently, there are 25 home-stays in Haa. A home-stay owner, Ugyen said that the initiative will be good for the people of Haa.
"Haa will otherwise be no different from Thimphu and Paro if five-star hotels are built everywhere. We would lose our unique selling point."
Haa has also restricted the sale of imported handicraft products. Here, one can find only 'Made in Bhutan' products.
Savour Haa's cuisine at a home-stay with Mark Wiens (Migrationology).
Source: Youtube/Mark Wiens
Challenges faced to develop Haa as a tourist destination
There are a few challenges to be tackled: if tourists are to be kept engaged, there ought to be other products besides culture and handicraft items.
Trekking routes should be developed and new tourism markets such as Chundu Gongzhay, Yangthang Bongko, Chundu Lhasoel could be explored.
For a start, the dzongkhag administration has constructed a tourism information centre which is a convenient one-stop-shop for tourists.
With this, it is hoped that marketing home-stays will become more efficient. Kinzang Dorji said that the initiative could help poverty alleviation in Haa. Since it was the decision of the DT, the plan must be launched, whatever the cost.
"That Haa is not in the focus group of Bhutan's Tourism flagship programme is strange. Haa has the action plan ready, we just need the budget."
6th Royal Bhutan Flower Exhibition in 2020
Haa will host the 6th Royal Bhutan Flower Exhibition (RBFE) next year, a perfect opportunity for the dzongkhag to promote itself as a potential tourist destination.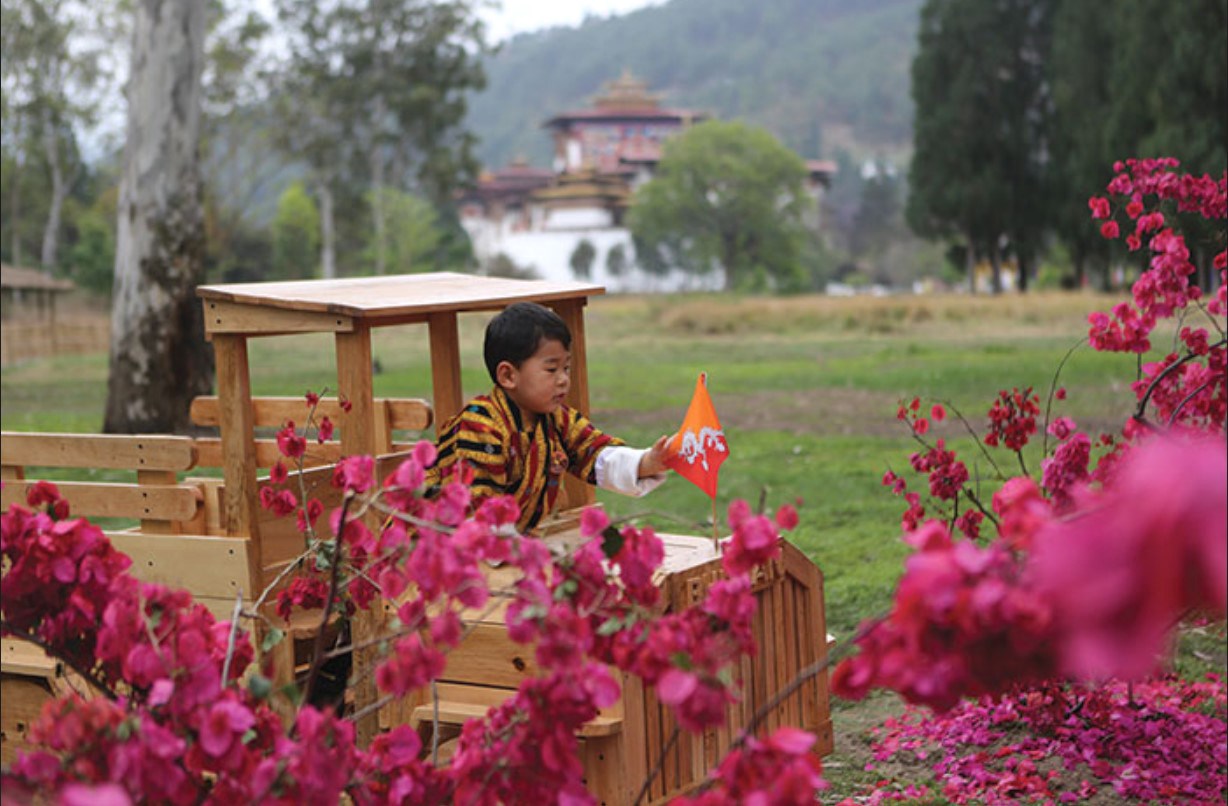 His Royal Highness The Gyalsey at the 4th Royal Bhutan Flower Exhibition in Punakha.
Photo: Kuensel
According to Kinzang Dorji, the exhibition will be spread across many households and it will be sustainable.
This means that any visitors can visit any part of Haa – from Sombaykha, Gakhiling, and Samar to the mountains bordering China.    
"It will be different from the other five exhibitions held in other districts. Rather than beautifying the area that hardly lasts for a few weeks, Haa will focus on something permanent," he explained.
The dzongkhag administration of Haa will be meeting with the Ministry of Agriculture and Forests next week to discuss and plan the activities for the 6th Royal Bhutan Flower Exhibition
This article first appeared in Kuensel and has been edited for Daily Bhutan.
---