Celebrating Bhutan's Entrepreneurs: Pelden Wangchuk Of Nazhoen Food Processing
This story is part of an exclusive feature by Yeewong Magazine in Dec 2018 on celebrating entrepreneurship in Bhutan.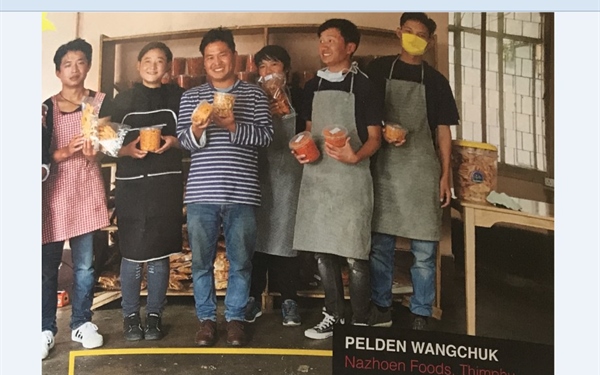 (Source: Yeewong Magazine)
By Pelden Wangchuk | Yeewong Magazine
Pelden Wangchuk started Nazhoen Food Processing for two purposes: to make Bhutan resource-independent and to provide employment for young people.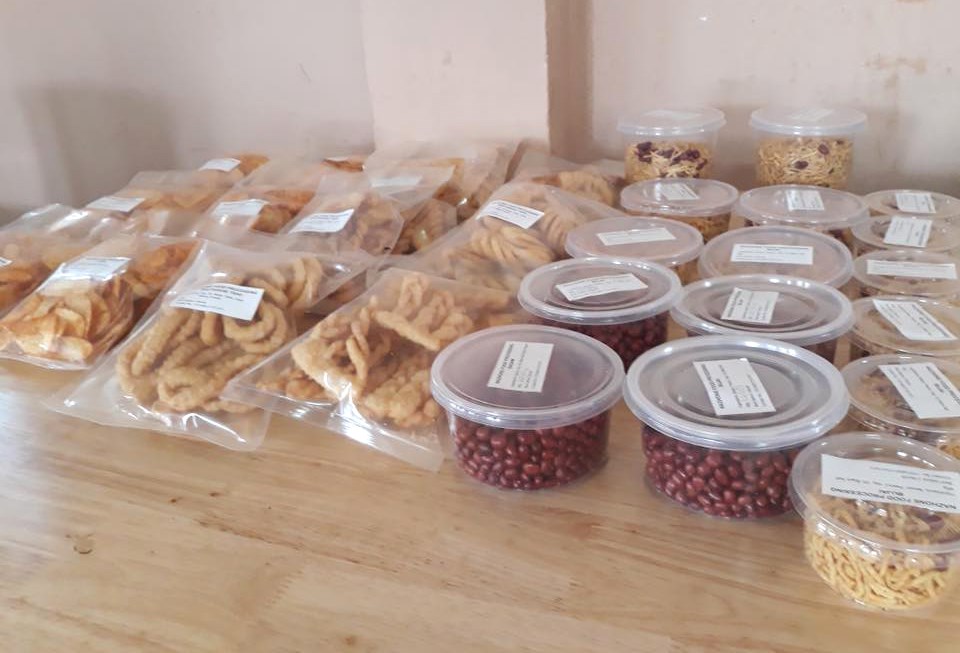 Products of Nazhoen Food Processing.
Photo: Facebook/Department of Cottage and Small Industry 
Today, Nazhoen Food Processing is a local snack production company run by a group of youth. They produce snacks such as Bhujia (a crispy snack made with chickpea flour and potatoes), tengma (roasted corn) spicy chips, roasted peanuts and different kinds of Bhutanese khabzey (biscuits).
Aims of starting Nazhoen Food Processing
The business started with an investment loan of Nu. 0.8 million granted by the Bhutan Development Bank (BDBL). The Department of Cottage Industries advised Pelden to set up a food business which could provide jobs for unemployed youth.
Upon surveying the market, Pelden found that many packaged snacks were actually imported. Hence, Pelden and his colleagues decided to produce food that could be made in Bhutan.
Khabzey is a Bhutanese biscuit which resembles a deep fried pastry. It comes in different shapes and sizes. khabzey can be sweet or salty and is normally enjoyed with tea. 
Source: Youtube/WildFilmsIndia
With the help of recipes and cooking tutorials on Youtube, Pelden learnt to make snacks. He then passed the skills on to his young employees.
Challenges faced by Nazhoen Food Processing
Unlike other start-ups, Nazhoen Food Processing already faces competition both from inside and outside the country.
"It would be easy if we were the only ones, but there are others who make the same products. So we must work hard on our production and time," said Pelden.
In addition, if two businesses offer the same products, shopkeepers tend to pick the cheaper one, whereas Nazhoen Food invests in good packaging which raised the price marginally.
Another challenge for Pelden is to procure other material inputs in which he has to resort to importing lots of packaging materials for his products from abroad, as there is no local packaging supplier.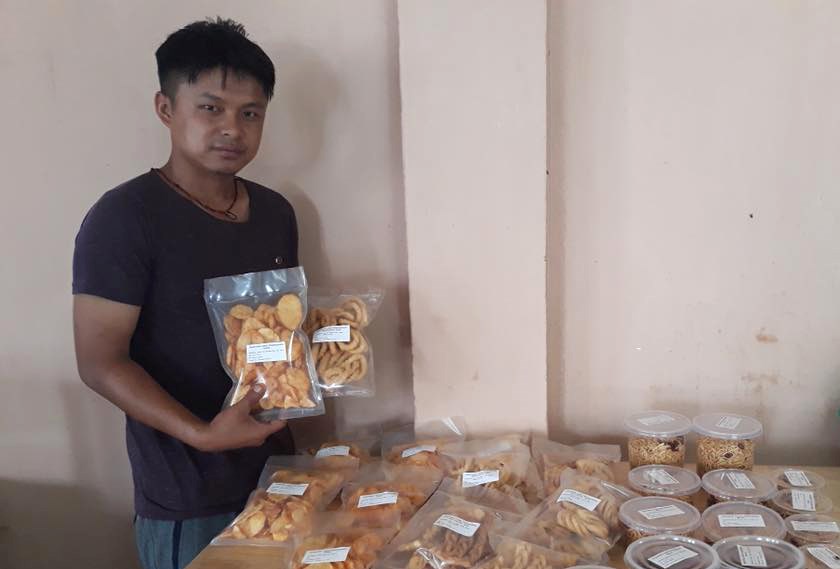 Photo: Facebook/Department of Cottage and Small Industry 
Currently, Pelden employs 11 young staff who hail from various backgrounds. Some of them have completed their Bachelor's Degrees, some have high school level education while the others are school dropouts.
Success achieved by Nazhoen Food Processing
Nazhoen Food Processing supplies its products to all marts in the capital, Thimphu as well as other districts such as Paro and Bajo.
The company makes about Nu. 150,000-180,000 per month, out of which they earn a profit of around Nu. 70,000 (1011 USD).
Pelden is proud to be where he is today. He is grateful to the Department of Cottage Industries for helping with an affordable workspace at the Start-up centre in Changzamtog.
He has some advice for budding entrepreneurs and he urges them to make Bhutan more self-sufficient in food production through doing businesses.
"If any young person is really interested in starting a business, we will always be here to help them in any way we can. We have learnt a lot and are more than happy to share our experiences and give pointers to young entrepreneurs," said Pelden.
This article first appeared in Yeewong Magazine and has been edited for Daily Bhutan.
---