Bhutan's Commitment To Maintain Its Carbon Negative Status And Rich Biodiversity
The land where Bhutan is located has an exceptional concentration of endemic species.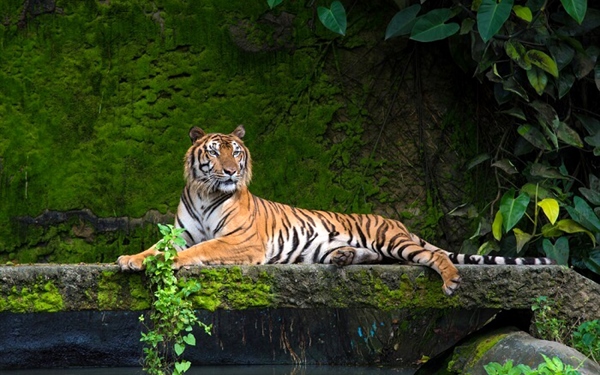 (Source: Royal Manas National Park, Bhutan)
By Sangay Wangchuk | Kuensel
While Bhutan may not be featured in the list of Top 10 Bio-diverse countries in the world, it is probably the only country where its Constitution mandates that at-least sixty percent of its land must be under forest cover for all times to come.
It is also probably the only country to have 'raised its hands' in 2009 at the United Nations Climate Change Conference 15th Conference of the Parties (UNFCCC COP 15) and delivered a declaration titled, 'Declaration of the Kingdom of Bhutan – The Land of Gross National Happiness to Save Our Planet', wherein it has committed to absorb more carbon than the amount emitted.
Bhutan became the first and only carbon negative country
A decade after the declaration, Bhutan can proudly claim that its pristine forests are absorbing more carbon than its emission and it is also probably the first and only carbon negative country in the world.
Source: Youtube/TED 
Similarly in 2013, Ida Kubiszewski, a professor at the Australian National University and a team of scholars estimated that the value of the ecosystem services provided by Bhutan's forests is about USD 15.5 billion per year.
They also estimated that more than 50% of the total benefits from this Himalayan Kingdom's ecosystem services accrue to the people outside of Bhutan.
This should be enough reason for all Bhutanese to be proud of, as they are contributing to the much needed ecosystem services by virtue of their preservation of natural resources, which were meticulously crafted by their beloved monarchs.
Thus, Bhutan has always been a donor country of the most essential 'intangible' goods: ecosystem services. 
Bhutan's rich biodiversity lauded
The currently recognised Himalayan hotspot where Bhutan lies, overlaps the 'boundary' with three other hotspots such as: the Mountains of south-west China; Indo-Burma; and the Mountains of central Asia.
Bhutan's location in the Himalayan hotspot, which shares boundaries with these three biodiversity hotspots of the world signifies that it is indeed in a unique place on Earth.
The Illustrated Wildlife Map of Bhutan.
Photo: WWF Bhutan
It also means that the land where Bhutan is located has an exceptional concentration of endemic species.
In Bhutan, the importance of co-existence is taught through Thuen-Pa-Puen-Zhi, where the six signs of longevity, Tshering Namdruk, features biodiversity with fresh-water.
Moreover, this enchanting Kingdom is a place imbued with stories of the existence of mythical Mi-goe (Yeti); Me-chum; Chudrey; and many other fabled creatures. 
Bhutan can also pride itself for their 'Protected areas' which are well connected with biological corridors. It is also probably the only place on Earth where tigers and snow leopards share the same habitat. 
Their ancestors certainly knew the importance of biodiversity; long before the term was even coined.
This article first appeared in Kuensel and has been edited for Daily Bhutan.
---