Bhutan Embarks On A Five Year Project To Boost Its Branding Culture
Brands or trademarks are powerful symbols of identification in the marketplace that can create tremendous value for organisations or businesses. Bhutan has enormous potential, in terms of branding.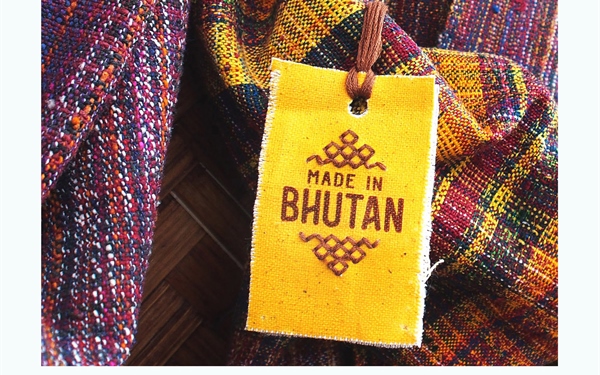 (Source: Behance.net)
By Nima | Kuensel
Professionals from the World Intellectual Property Organization (WIPO) were in Bhutan to help improve and facilitate the country's intellectual property environment.  
Deputy Chief IP officer with the Department of Intellectual Property (DoIP), Mr Binod Pradhan said that the main constraint facing the Intellectual Property (IP) system in Bhutan is that the products are not able to penetrate international markets despite the huge potential they hold.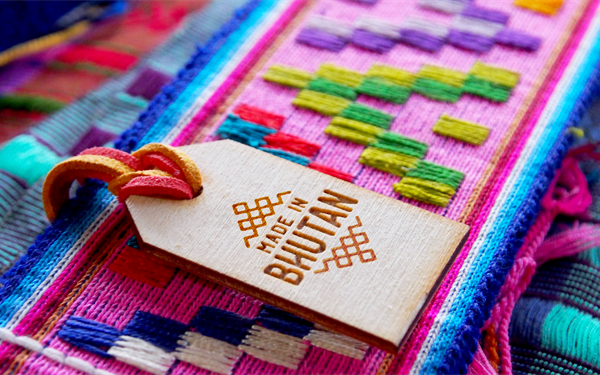 Source: Behance.net
"This is because of our poor branding culture."
Without proper branding, local products are vulnerable to being copied, which could hinder potential revenue from being generated.
These are some of the constraints discussed at a daylong workshop on enabling IP environment in Thimphu on 10 December. The workshop was a follow up to the preliminary study conducted by the WIPO in November last year.
The workshop was held to strengthen business competitiveness through brands and designs involving SMEs and indigenous craft agencies. The chief purpose was to enhance collaboration among the stakeholders to improve branding culture in Bhutan.
By bringing in all the relevant stakeholders for the first time, the workshop also encouraged government agencies to work together as one.
With a mission to improve branding effectively, the intellectual property system will be used to strengthen the business competitiveness of Bhutan in the international arena.
Challenges faced in marketing Bhutanese products globally
Poor branding culture remains the biggest challenge faced by the Intellectual Property system in Bhutan. As a result, Bhutanese products face difficulty in entering the international market.
According to a preliminary assessment conducted by the officials from the World Intellectual Property Organisations (WIPO), the country has incredible opportunities to gain from branding.
WIPO consultant to Bhutan and a professor with Loyola University in Chigago, Giulio Zanetti said that Bhutan, despite having incredible opportunities, has missed out on several opportunities as a result of a lack of branding awareness.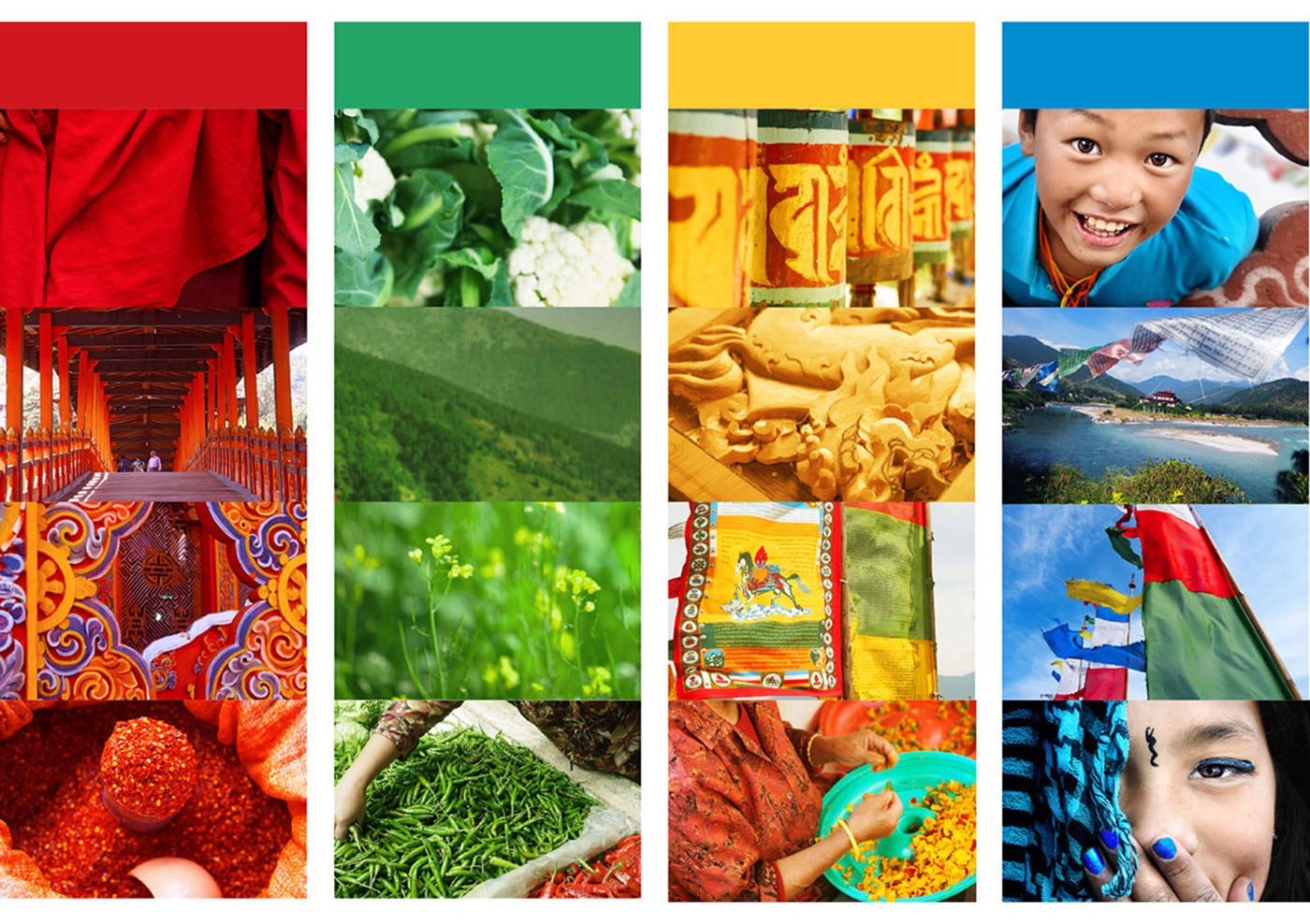 Source: Behance.net
"The country is rich in culture, unique designs and textiles, handicrafts and unique geographical locations with fantastic natural products. However, these are not translated into brands," he said.
"There is no focus on promotion and exports."
He added that the products in the country today have no name, no packaging and no proper marketing.  
"The products spotted are a bit more traditional. Moreover, the produces from the SMEs have no recognised names," added Giulio Zanetti.
The importance of branding and what Bhutan has to offer
Brands or trademarks are powerful symbols of identification in the marketplace that can create tremendous value for organisations or businesses. Bhutan has enormous potential, in terms of branding.
The products from Bhutan can become more competitive and bring more revenue for SMEs. This can be achieved by linking the reputation of Bhutan like promoting its pollution free, good quality products. Other strengths include Bhutan's strong focus on green economy and bio-products, according to the professor.
The director of the regional bureau for Asia and the Pacific, Mr Andrew Ong was also in Bhutan to help institutionalise a networked hub system to enhance branding culture among the various Bhutanese SMEs.
"You already have 'Brand Bhutan'. It is recognised globally, so I think it's a good place to be," said Mr Andrew Ong from the WIPO.
"Now, we only need to trickle down the entire brand and extend it to specific products and services. Whether it's in the area of herbal medicine, tourism, water or many other industries. So, you are in a good place."
Of more than 17,000 trademark applications filed with the IP department with the Economic Affairs Ministry thus far, national applicants filed only about 204 trademarks. This translates into almost two percent against the remaining 98 percent of international applicants.
Products from Bhutan
Source: Bhutan Natural
Thus, as per records with the Department of Intellectual Property, the international trademark filing system accounts for the vast proportion of revenue generated.
Aims of the five-year project
Over the course of the five-year project which has been proposed, the WIPO will help to create a hub to provide advisory services for local business communities and to develop branding strategies for Bhutan.
Challenges such as the lack of awareness on branding and design, limited external market, stiff competition from regional markets and the absence of expertise among others, will all be addressed through this five-year project.
Mr Andrew Ong said that the IP system of Bhutan lacks awareness. Moreover, the misconception that IP systems are meant for big businesses still exists.
"The program, in enabling intellectual property environment, is one that will engage stakeholders, businesses, government and civil society to look at branding as a strategy for national development," Mr Ong said.
The five-year project will also help the DoIP's plan to amend the IP Act of 2001 and to include provisions of geographical indications and certification marks.
"If you don't have geographical indication laws, you will miss out on big opportunities. You cannot prevent other people from copying or from using some of your names strategically," said Professor Zanetti.
"So, I think this is one area where we can help and cooperate with Bhutan at various levels. At the end of the project, we tangibly hope to publish, let's say, a hundred Bhutanese trademarks that have benefited from this endeavour and then hopefully, these success stories can encourage even more businesses to engage in branding," said Mr Ong.
This article first appeared in Kuensel and has been edited for the Daily Bhutan.
---