Weavers Of The Much Sought After Kharza-Kop Bags From Jangphutse, Bhutan
For generations, women in this hamlet in Bhutan have been weaving bags as their main occupation.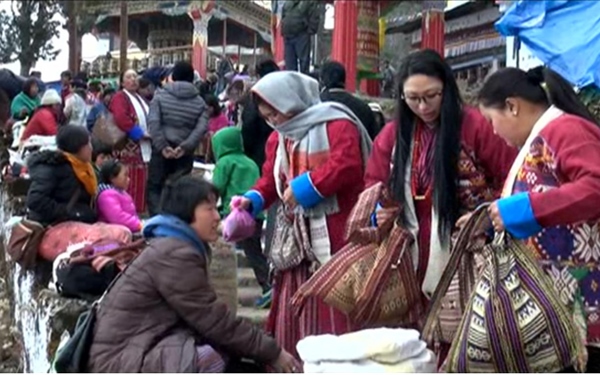 (Source: BBS)
By Neten Dorji | Kuensel
Women in Jangphutse are busy weaving these days, from early morning until night, trying to produce as many Kharza-Kop (hand woven bags of Dakpa) as their hands can manage.
Another weaver, Karmo said, "Some women weave till midnight these days, I don't get time to weave guarding the crops."
The Kharza-Kop bag is woven with intricate patterns and colourful flowers and is known for its durability.
Kharza-Kop bag are much sought after
The bags are in high demand for an upcoming event called Wangchen in Tawang, a neighbouring village across the border in India. It takes place in the 12th month of the lunar calendar every year.
For generations, women in this hamlet in Bhutan have been weaving bags as their main occupation. They travel to Tawang three times a year to trade.
In fact, their bags are much sought after now. Villagers revealed that in the past, Jangphutse weavers had to compete with those from Tawang.
However, things have changed and not many in Tawang produce Kharza-Kop now. The dwindling number of weavers in Tawang has created a market and an opportunity for business in Jangphutse.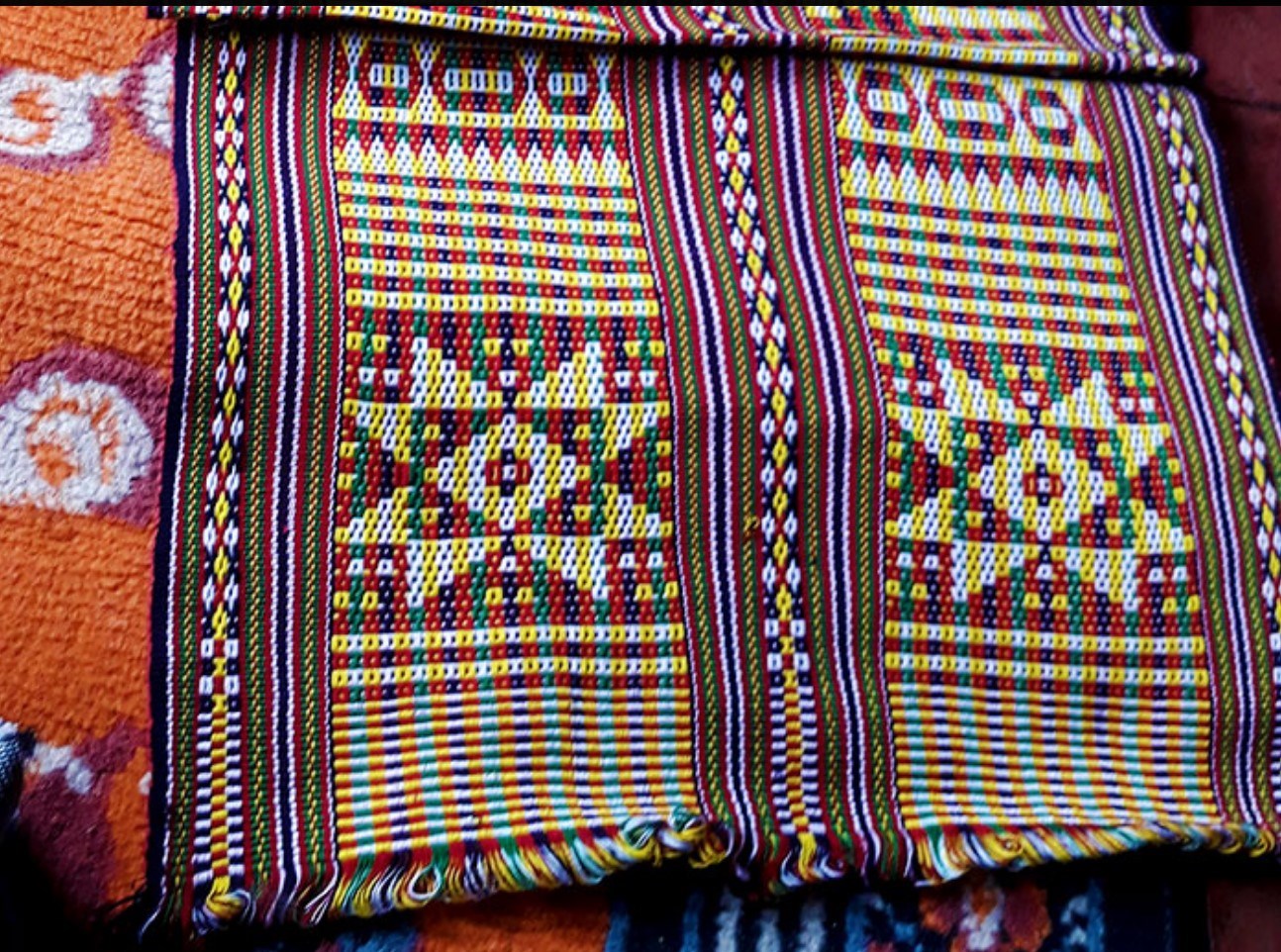 Photo: Kuensel
"Only a few people here in Tawang now weave Kharza-Kop. So we buy from the Bhutanese and they are beautiful. We carry the bag whenever we dress in our traditional attire," said Tshering Yeton, a Tawang resident.
Weaving Kharza-Kop bag as a main form of livelihood
Given the ready market in neighbouring Tawang in the Indian State of Arunachal Pradesh, even young girls in Jangphutse learn to weave the bags.
Since this form of traditional weaving is their main source of livelihood, they begin training as early as the age of eight.
Like most women in the village, Thukten Lhaden, 46, began her training in weaving when she was only eight. She weaves throughout the year and her income from weaving helps her to look after her family.
The mother of four said that most of the women weave beside doing agriculture work. "During vacation, students also weave and earn their own expenses.
Thukten weaves 90 bags in a month and earns around Nu 20,000 from selling them. She said that while it does not yield good profit, it still enable her to meet her family's expenses.
"We have to buy yarns from the shop, thus the profit margin is minimal," she said.
For Thukten Lhaden, one of the weavers in Jangphutse, the bags are an important source of income for her family.
"The earnings from the sale of the bags help us cover our children's education expenses," she said.
This article first appeared in Kuensel and has been edited for Daily Bhutan.
---