Vision 2020: Milestones Achieved In The Conservation Of Bhutan's Biodiversity And Forests
The kingdom has received international acclaim for its carbon-neutral status and maintenance of its biodiversity.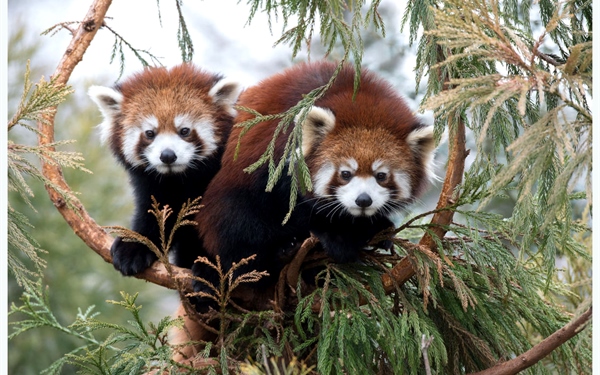 (Source: Beautifulnow)
By Choki Wangmo | Kuensel
As envisioned in the Vision 2020 document, Bhutan's long term commitment to the maintenance of its biological diversity is rooted in the understanding of the importance of forest systems.
Thus far, Bhutan has achieved major milestones through its sound policy instruments in the conservation of its environment.
The kingdom has received international acclaim for its carbon-neutral status and maintenance of its biodiversity as reflected in the decision to maintain at least 60 percent of its land under forest cover.
However, the process of constant adaptation remains a question in the face of global climate change.
The vision states that: Our approach to environmental conservation will not be a static one. It will be given a dynamic and development-oriented interpretation in which natural resources are not only seen as something to be preserved but also as a development asset.
Achievements so far
Today, Bhutan's total forest cover is 83.90 percent, consisting of 70.77 percent trees and 13.13 percent shrubs.
About 51 percent of the area is designated as national parks, nature reserves, and other protected areas.
Source: Youtube/KnowMore
Although this feat is commendable, according to forest analyst Phuntsho Namgyel (PhD), increased forest cover in the country has come at the cost of agricultural lands and grasslands.
For instance, agricultural lands decreased from 9.26 percent in the 1970s to 2.75 percent in 2016. Similarly, meadows declined from 4.07 percent in 1995 to 2.51 percent today.
"These non-tree ecosystems are rich in biodiversity and support high densities of domestic animals and wildlife. These species loss and resulting habitat change remains a serious threat to our national food security and ecological integrity," Phuntsho Namgyel explained.
Moreover, overstocked forests with suppressed, unhealthy and stressed trees are susceptible to pests, diseases, drought, and forest fires while disrupting groundwater supplies.
Currently, contribution of the forestry sector to Bhutan's GDP is only three percent. However, in 1999, when Vision 2020 was launched, the figure was 6.6 percent.
According to statistics, there is a timber reserve of 1,001 million m3 growing at an annual rate of 13.5 million m3 in Bhutan.
The total wood removed from the forest is a maximum of 0.5 million, which is a mere 3.7 percent of Bhutan's sustainable harvest level.
Phuntsho Namgyel said that there was hardly any timber extraction happening in the country.
"At the village and household level, forest resource is not an important economic activity generating any worthwhile cash income."
"By increasing the harvesting level from the current 0.39 million m3 to 5 million m3, the forest sector can generate an annual revenue of Nu. 50 billion, which is comparatively more than hydropower," he added.
Tapping the potential of Bhutan's forestry sector
A recent World Bank report also noted that Bhutan's forestry sector constitutes an important but underutilised sector of the economy.
If the principles of sustainable forestry are applied fully, it could significantly increase forest productivity, improve ecological resilience and increase employment opportunities.
Vision 2020 further states that there is a need to display a higher degree of sensitivity to the maintenance of biodiversity.
Source: Youtube/WWF Bhutan
For instance, the nation's commitment to pine tree conservation has contributed to a reduction of biodiversity - pine forest has taken over alpine meadowlands, leading to loss of plants, birds, and insects that formed part of the ecosystem.
The National Forest Inventory report 2018 recorded three percent (98,563 ha) of chirpine forest and four percent (137,230 ha) of blue pine forest in the country.
In addition, the environment is also under threat from population pressures, agricultural modernisation, hydropower and mineral development as well as industrialisation, urbanisation, sewage and waste disposal, competition for arable land and road construction, among others.
Meanwhile, strict conservation rules have garnered Bhutan the greatest biodiversity-rich country in Asia. The pristine kingdom was also declared as one of the world's 10 most important biodiversity 'hotspots'.
This article first appeared in Kuensel and has been edited for Daily Bhutan.
---