Two Young Bhutanese Swimmers Competed In 18th FINA World Championship
The duo are proud to represent Bhutan and compete on a worldwide stage for the first time.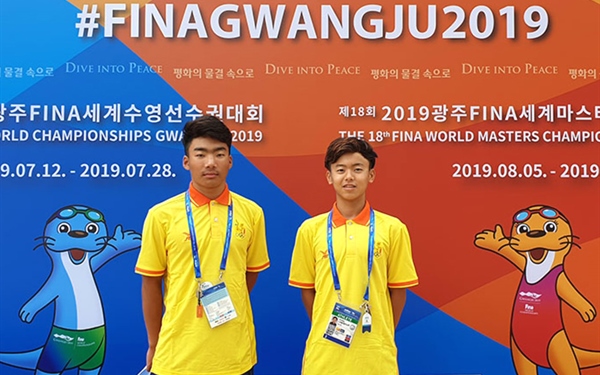 (Source: Kuensel)
By Thinley Namgay | Kuensel
Bhutan made history when the country's first two swimmers participated in the 18th FINA World Championship in South Korea. The duo are proud to represent Bhutan and compete on a worldwide stage for the first time.
With the support from FINA (Fédération internationale de natation  or International Swimming Federation), which is the international federation recognised by the International Olympic Committee for administering international competition in water sports; Kinley Lhendup, 15 and Sangay Tenzin, 16 participated in the 18th FINA World Championship held in Gwangju, South Korea from 12 – 28 July.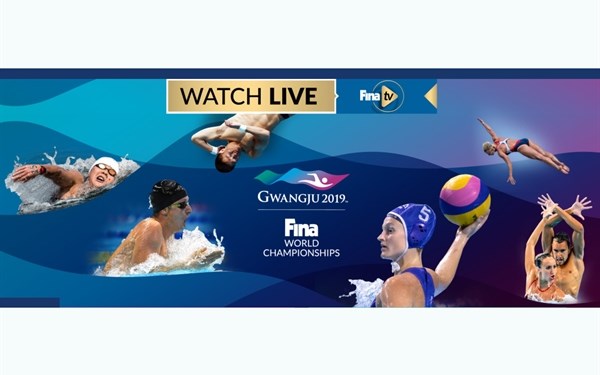 Photo: FINA 2019
"It's my first international competition. To represent Bhutan, it was my dream and being part of this FINA competition, I'm very privileged," Tenzin said.
Their results so far
Kinley Lhendup competed in the Men's 50m butterfly category (34.21s) and Men's 200m individual medley (3m 53s) while Sangay Tenzin competed in both the Men's 50m (29.49 s) and 100m (1:07:28s) freestyle. These results were also their personal best.
Their performances were impressive given that they had only trained for three months before the championship, at the FINA Training Center in Phuket, Thailand.
"There is no swimming life in Bhutan. We got our FINA scholarship, which I am very thankful to FINA. FINA gave us a big opportunity to swim. I'm so happy," Lhendup said.
The pair will continue to train in Phuket for the Tokyo 2020 Olympic Games.
How the Bhutan Aquatics Federation and FINA try to promote swimming as a sport
Due to growing demand for youths to take part in swimming, the Bhutan Aquatics Federation was established in July 2017.
Photo: FINA 2019
FINA's development program also provided scholarships for Tenzin and Lhendup to compete.
In addition to the scholarships, FINA has also provided funding for an Olympic size pool in Bhutan.
FINA particularly gears its support towards countries that are unable to allocate the required funds to build the necessary facilities to promote swimming at a grassroots level.
As a member country affiliated to FINA, it is mandatory for Bhutan to participate in at least one FINA competition.
Meanwhile, a total of 2623 competitors from 193 nations are participating in this competition in South Korea.
This article first appeared in Kuensel and has been edited for Daily Bhutan.
---