Twin Girls - Nima and Dawa Palden Fit And Ready To Return To Bhutan Next Month
The girls and their mother would probably be home by mid-February.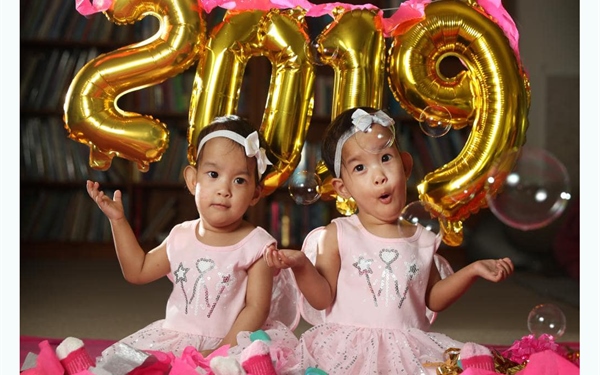 (Source: Scoopnest)
By Dechen Tshomo | Kuensel
Nima and Dawa Palden, the conjoined twins and their mother would be home next month, more than four months after the girls and the mother arrived in Melbourne, Australia for the separation surgery.
A pediatric surgeon with the Jigme Dorji Wangchuck National Referral Hospital (JDWNRH), Dr Karma Sherub, said that while the girls have been given the clearance to return home, the date for their return has yet to be decided.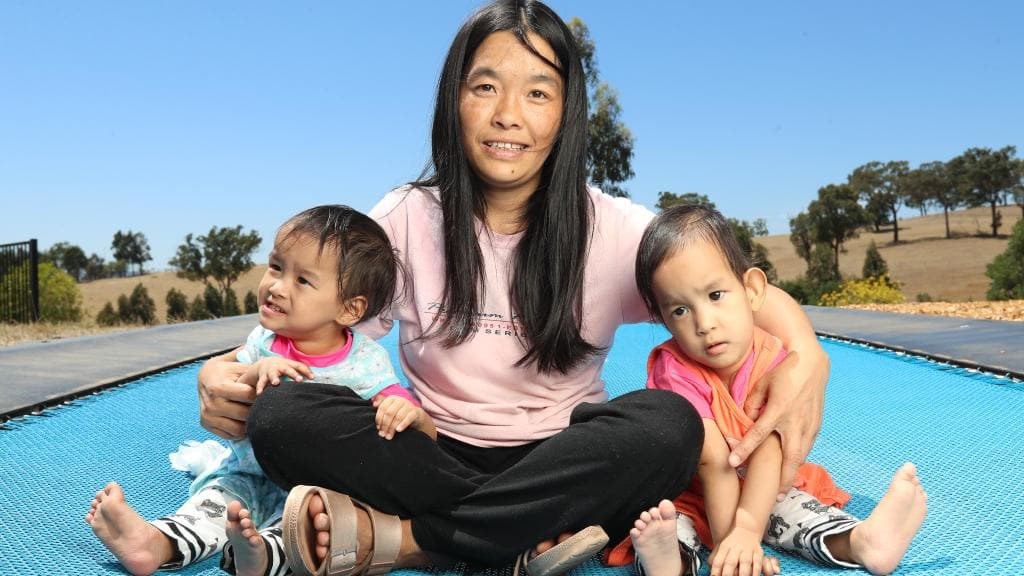 Photo: Herald Sun
"We are discussing it and the girls and their mother would probably be home by mid-February."
The twins are currently doing well. Once they return home, they will be required to continue with physiotherapy sessions, which could be done at home.
Bhutan's first conjoined twins successfully separated in Australia last year
The first recorded conjoined twins in Bhutan successfully underwent a six-hour separation surgery at the Royal Children's Hospital (RCH) in Melbourne on 9 November 2018.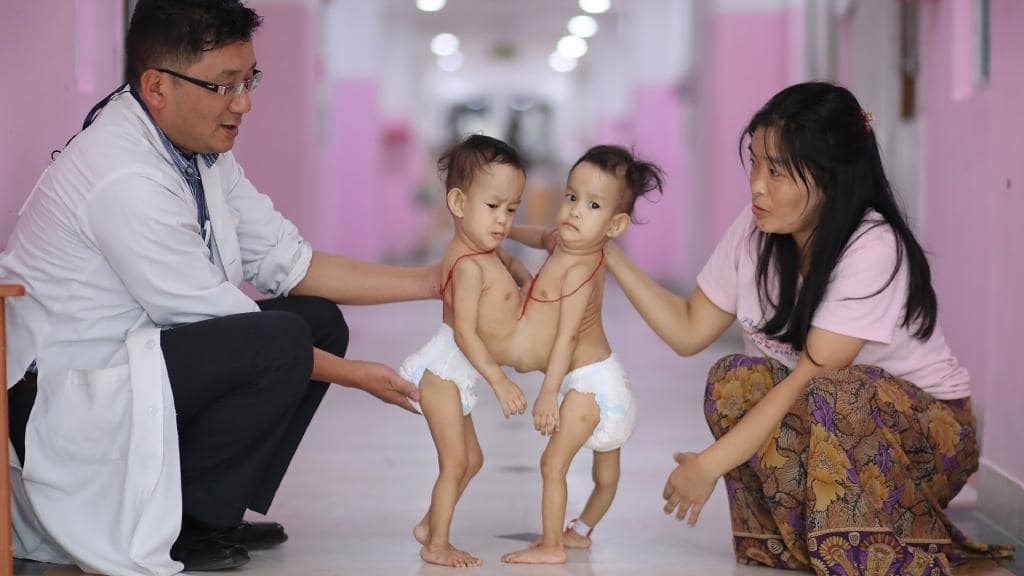 Dr Karma Sherub and mother Bumchu holding Nima and Dawa.
Photo: Herald Sun
Prior to the surgery, Nima and Dawa were joined at the lower chest to just above the pelvis and they both shared a liver.
The twins were discharged from the RCH on 26 November and continued their recovery at the Children First Foundation's Kilmore Retreat in Melbourne, where they received further treatment and nutritional support.
Twin girls are fit and ready to return to Bhutan
According to Australian media reports, the medical team at the RCH has given them the all clear on 26 January 2019. The girls are fit and well enough to return Bhutan.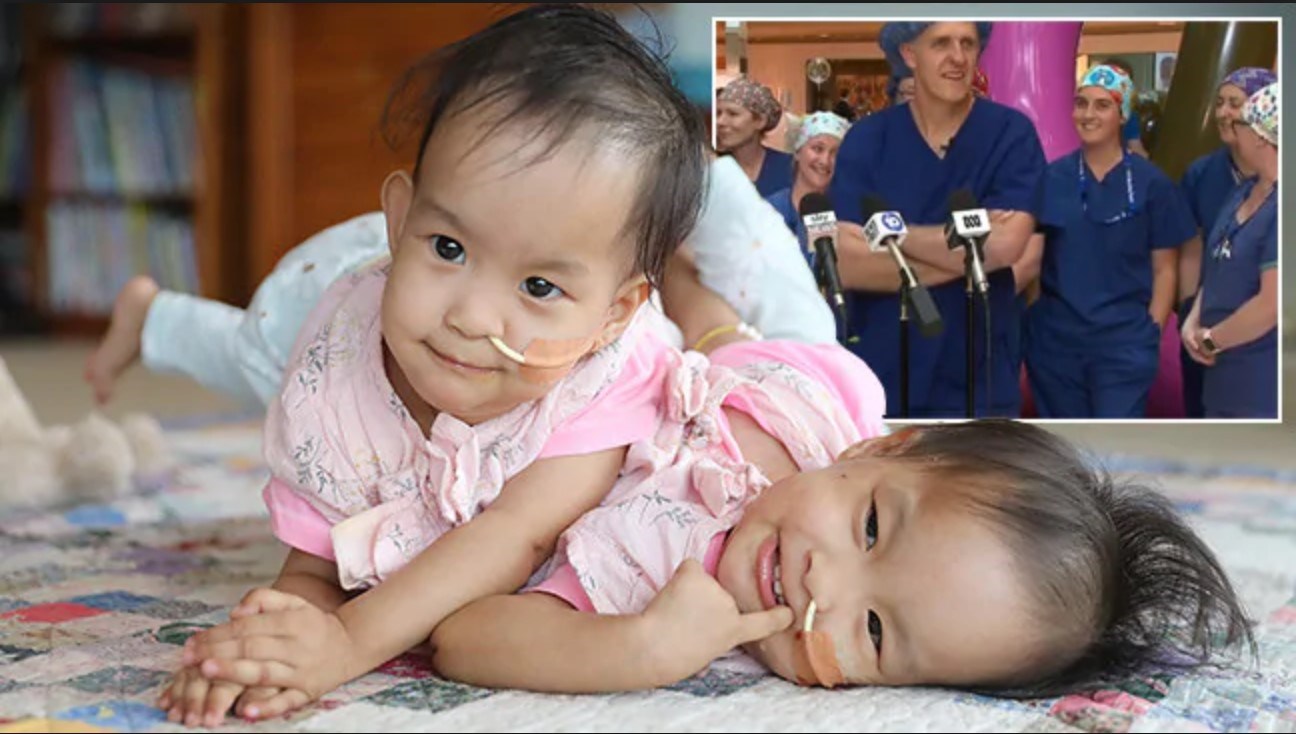 Photo: News.com.au
"One of the twins had a slight infection in the wound that has now cleared up and they are taking their first assisted steps."
The RCH team will communicate with their counterparts in Bhutan, led by Dr Karma Sherub, to determine when exactly they could return home.
The foundation funded the expenses for the surgery and flights of the girls, their mother and the nurse who escorted them to Australia last year.
This article first appeared in kuensel and has been edited for Daily Bhutan.
---