Tourists Visiting Bhutan Can Look Forward To Exciting Heli-Biking And Heli-Hiking Services
Heli-Biking and Heli-Hiking services are in the pipeline to attract more tourists to visit the remote parts of Bhutan.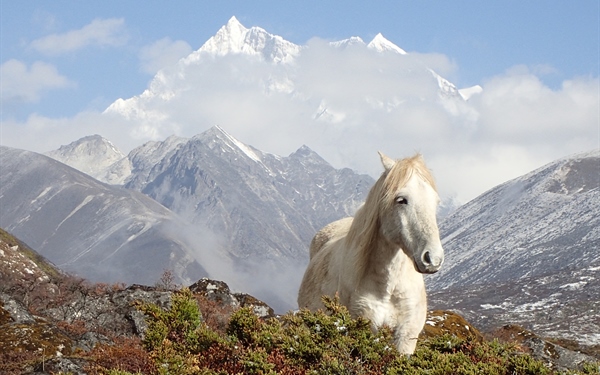 (Source: Dave Lucas)
By Younten Tshedup | Kuensel
According to the 10th annual info-comm and transport statistical bulletin, the two choppers of Bhutan's helicopter service have operated 1,542 flights between 2016 and 2018 since its launch in November 2015. 
Basically, the chopper service is largely engaged in keeping with its mandate for medical evacuations. The helicopters have conducted 180 medical evacuations and 20 fire-fighting operations last year. 
Besides these operations, the two choppers are also involved in providing charter flight services to both locals and tourists. 
Steady rise in the number of tourist charters     
According to officials from the Royal Bhutan Helicopter Services Limited (RBHSL), the number of tourist charters is increasing annually. From 86 charter flights conducted for tourists in 2016, the numbers increased to 110 in 2017. RBHSL conducted 162 tourist charters last year. 
Photo: Kuensel
Currently, the charter flights are made for the nine available heli-scenic tour packages that RBHSL provides to tourists visiting Bhutan. The packages include exploring the aerial views of different parts of western, central and eastern parts of the country. 
Heli-biking and heli-hiking packages offered by the Royal Bhutan Helicopter Services Limited
Officials said that plans for heli-biking, where riders and their bikes would be carried and dropped off in challenging biking trails across the country, are in the pipeline.   
Another tourist product which uses the chopper service is 'heli-hiking', which is set to begin towards the end of next month.    
Heli-hiking is a recreational activity in which a helicopter is used to access remote areas of a country that are inaccessible by other means of transportation. 
Terma Linka Journeys' chief executive officer, Tsewang Rinchen, said that tourists could sign up for the package after their arrival in Bhutan without any pre-arrangements.
"Beyond the dzongs and Taktsang hikes, there are so many beautiful hikes and trails that one may not easily get to by road unless you drive for hours each way," he said.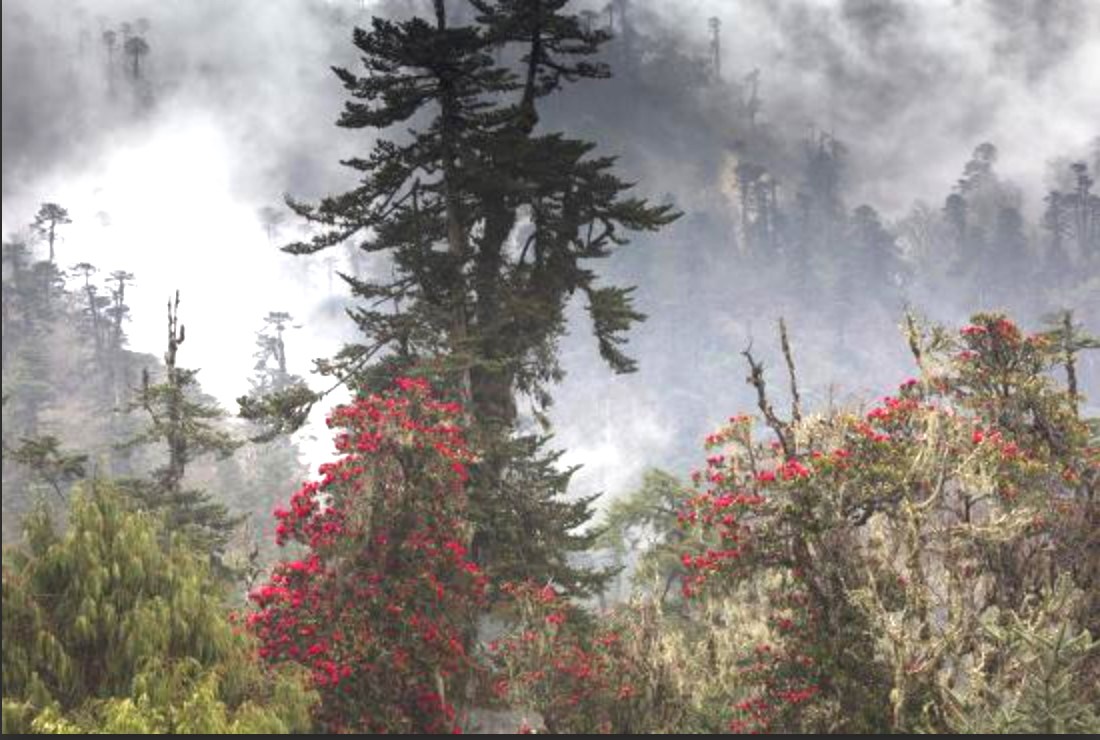 Rhododendron in bloom in the forests of Paro Valley, Bhutan .
Photo: Art.com
"Or even while trekking, in order to get to the beautiful part of a trail where there is the view of mountain peaks, rhododendron forests or simply beautiful nature, one may have to trudge for hours through mud and bad parts of the trails."
Using helicopters, it is not only possible to get to the furthest parts of the country, but one can also experience nature without having to drive for hours.
"This way, one of the main complaints from visitors to Bhutan of spending long hours of driving to get anywhere in the country is addressed." 
Hiking trails available
The first hike will be the Gasa Sabsel Goenba Hike. Tourists will fly to Gasa, visit the dzong and then hike for a few hours to the Sabsel Goenba.  
"From there, the clients would be picked up by car or they can retrace back to the dzong and then drive out to Punakha," said Tsewang Rinchen. 
The hike will also involve trekking through lush forests and ancient paths lined with ruins.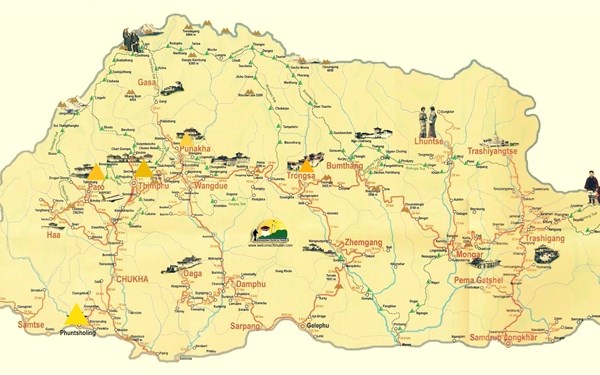 Photo: The blueberry trails
Gasa Khatoe gewog mangmi, Sangay Tashi, said that the activities will help the local residents in the gewog to reap the benefits of tourism.
"It will be an opportunity for the people of Gasa to showcase the beautiful sceneries and share its rich culture and tradition."
"In Paro, the Chelela to Sagala ridgeline is perhaps one of the most beautiful views of Bhutanese landscape. You can see Mount Jumolhari, Kanchenjunga, and Jichu Drakye with views of the Paro Valley and Haa," said Tsewang Rinchen.
For the Chelela-Sagala Ridgeline hike, it will cost USD 555 per person in a group of four people and for the Gasa Sabsel Goenpa hike, it will be USD 1,399 per person. 
One of the main reasons for introducing the product is to diversify tourism products and to help income generation in rural areas. As trail guides, local people will also escort hikers along the trails and help prepare meals for the tourists.
"This will help in the growth of tourism."
Other heli-hikes include the Rawaza-Phabi Gyen hike in Wangdue, Dramitse to Sheri-Zam hike in Mongar and Tharpaling to Duer in Bumthang.
This article first appeared in Kuensel and has been edited for Daily Bhutan.
---