Things to Do during Self-Quarantine- Life during the outbreak of coronavirus
Here are a few things to consider. If you're not in self-quarantine or isolation, you should seriously consider it. Self-quarantine is a great idea, but if it doesn't appeal to you, hopefully, some of these activities will make it more tolerable. Here are some suggestions to help make your time quarantined as interesting and perhaps even as productive as possible.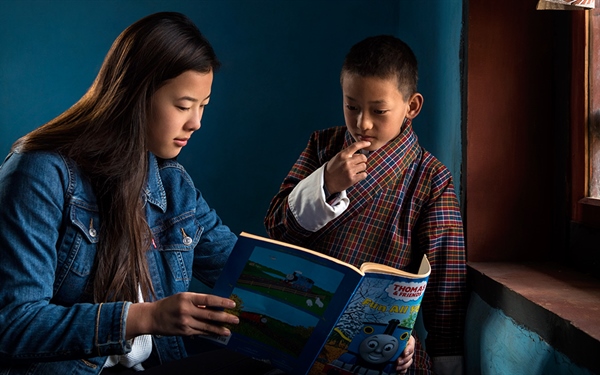 READ

Read books that you've intended to but just didn't have time. There's enough time now! Just don't break your reading glasses, unless you have a backup pair. If you would like to find reading community, Find your reading mates at Goodreads. Stay home and Read. 

LEARN NEW LANGUAGE

There are thousands of online courses and lectures to choose from. Learn something that interests you. On several websites you can learn many world languages ​​from English, German, Italian, French, Spanish to Polish, Russian, Chinese and many more. Research has shown that with 34 hours of study on this site, you can achieve the same level of knowledge to a full semester language course at a foreign language school.

WRITE

It is the perfect time to reinforce yourself into writing practices. Writing can be therapeutic. It can be a way to vent all the pent-up frustrations burdening your mind into a far less volatile form, paper (or screen). You can address your anger, fear, worry and stress without bludgeoning the person who embodies those emotions for you with a paperweight.

DEVELOP COOKERY SKILLS
Now is the time to expand your cooking horizons and dig into those exotic recipes that life has been too busy to try before. Cook healthy food for yourself and your family. Besides, you will also be able to save money from eating out from your favourite restaurant.

COMMUNE WITH NATURE

Walking around outside in the sun at a healthy distance from other humans or friendly dogs, wake up early in the morning, meditate during the crispy morning hour, bask the under the sunlight. sunlight exercise naturally forms Vitamin D? What could be better?
GO FOR HIKE
Simple outdoor activities are no-brainers when it comes to healthy and COVID-19-safe fun. Whether solo or with some friends and family go take a hike. Make sure you don't litter along the hiking trails. Reap the benefit from nature and be the responsible hiker yourself.
BINGE WATCH SOME SHOWS
Fire up your streaming media platform of choice. Now's the perfect time to catch up on the dozens of series that you just couldn't seem to make time for a few months back. Mix in kid-friendly shows and make it a family affair! Spend quality time with your ageing parents or children watching family-oriented movies and serials.
TAKE A VIRTUAL LEARNING COURSE
There are thousands of online courses and lectures to choose from. Learn something that interests you. the world is headed as technology gets deeper and deeper integrated into our day-to-day lives at work and at home. The workforce is exposed to media and technology all the time, and that spills over into how they expect to learn in their jobs. People expect fast, convenient, engaging ways to learn in their workplace. So, as daunting as it may seem, you are on the right path to making a more meaningful, engaging training program.
P.S BE SAFE 
WASH YOUR HANDS