Symposium On Promoting Organic Agriculture Held In Paro, Bhutan
"While we have organic farming in Bhutan, the scale and the volume of production is not enough if we want to trade."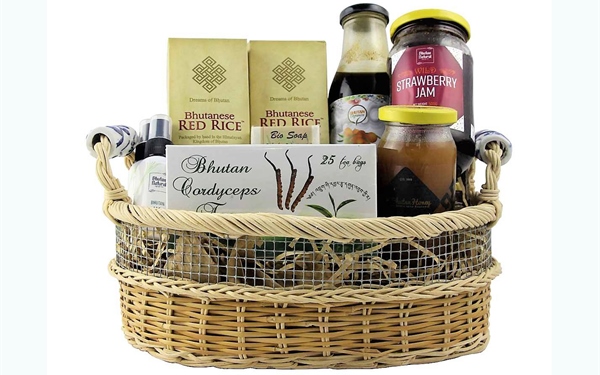 (Source: Bhutan Natural)
By Sangay Chezom | BBS
Harsh climate, rough terrain, poor soil conditions and short growing seasons often lead to low agricultural productivity and food deficits in the eight Hindu-Kush Himalayan countries (Afghanistan, Bangladesh, Bhutan, China, India, Myanmar, Nepal and Pakistan). 
Looking at the need to understand and promote organic agriculture and develop a market for organic products, a symposium on organic agriculture was held in Paro from 18-19 December 2019.
Merits of organic food production
Climate change, along with other factors such as globalisation, market-oriented economic development, as well as environmental and socio-economic changes have impacted natural resources, ecosystems and the livelihood of people around the world.
Practising organic agriculture is considered as one of the best ways to enhance people's livelihood as they adapt to climate change.
The two-day symposium considered cultivating high yield crops and the improvement of soil fertility as part of the solutions.
This animated video aims to create awareness and educate the public about the concepts and benefits of organic farming.
Source: Youtube/Bhutan Animation Films
In addition, conservation of water resources for the purpose of promoting the adoption of safe food farming methods were also explored.
How to commercialise large scale organic farming in Bhutan?
Today there are 24 farmers' groups or cooperatives, 3 organic retailers and one exporter involved in organic production and marketing in the Kingdom.
"While we have organic farming in Bhutan, the scale and the volume of production is not enough if we want to trade. So we need to look into ways of commercialising organic production to meet the needs of the market," said Kezang Tshomo, Program Officer with the National Organic Flagship Programme.
Factors which impede the commercialisation of organic products from Bhutan
Though there are demands for organic products in both international and local markets, the impediments are attributed to inadequate awareness and marketing mechanisms for the promotion of such products. 
Organic agriculture is also confronted with a lack of technical and financial services as well as quality input.
"People are more used to the system that has been going on for a while now. They believe that using chemical fertilizers increases the yield. But in the long run, what we are looking into is not only the benefits of increased yield but also health benefits. So, we are concentrating on manufacturing organic fertilisers, vermin compost, and chicken manure. These are enriched compost which people are not aware of," said Kamal Praden, who runs Bhu Org Farm in the district of Gelegphu.
The symposium is also expected to complement Bhutan's National Organic Flagship Programme which is part of the 12th Five Year Plan.
What Resilient Mountain Solutions can do for organic production in Bhutan
The symposium is also part of the Resilient Mountain Solutions which is an approach that combines economic, social, and environmental dimensions of sustainable development with climate change adaptation, resilience and preparedness for future risks.
It aims to equip communities with the tools and knowledge necessary to improve their resilience to change while fostering sustainable development.
Source: Youtube/ICIMOD
The objectives of the Resilient Mountain Solutions programme are as follows:
1. To enhance the resilience and adaptive capacities of vulnerable mountain communities in the HKH, in the face of climate and other changes. Through this effort the programme contributes to overall sustainable development of not only mountains but also the large downstream population across Asia which depends on ecosystem services from the mountains.
2. To build the capacities of local to national level governments and regional institutions to plan and implement programmes that support resilience to climate and other changes through the joint development and promotion of resilient solution packages.
3. To fill key knowledge gaps on climate change and other changes in the region, and to underpin the further development of resilient solutions, through research and knowledge generation.
"ICIMOD provides expertise in soft areas like information management, networking and resource sharing. The Resilient Mountain Solutions project has agreed to complement the flagship programme," said Kezang Tshomo.
This article first appeared in BBS and has been edited for Daily Bhutan.
---