Suja – Bhutanese Butter Tea Infused With Happiness To Kickstart Your Day
Traditionally, Suja is made from tea leaves, water, salt and yak butter.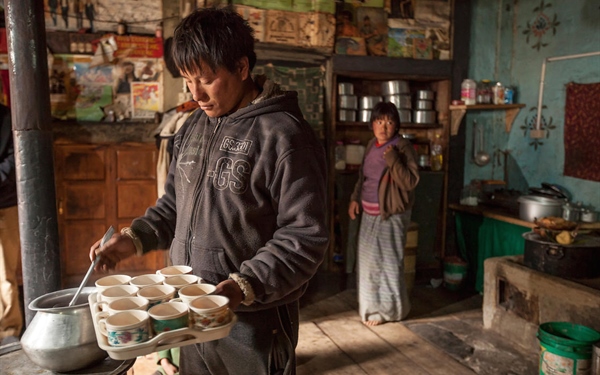 (Source: Irablock)
By Pema Yangchen | Yeewong Magazine
Suja or Butter tea is a staple drink of the people in the Himalayan countries such as Nepal, India (in particular Sikkim and Ladakh), Tibet and Bhutan.
In fact, drinking butter tea is a regular part of life in Bhutan. Before going to work, a Bhutanese will typically enjoy several bowlfuls of this beverage to kick-start the day.
The ingredients needed to make Suja
Traditionally, Suja is made from tea leaves, water, salt and yak butter. However, in recent times, butter made from cow's milk is increasingly used, given its wider availability and lower cost.
Back in the olden days, the preparation of Suja was quite a big task. To make this specialty in Bhutan, a wooden churner was used to churn the butter for the tea.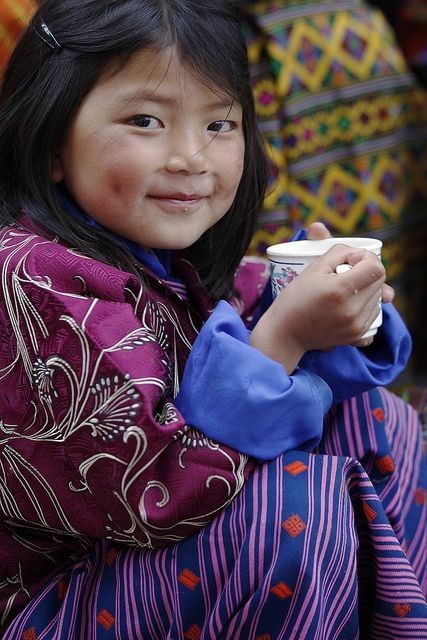 Source: Pinterest/i.pinimg
These days, however, a simple blender does the trick and with tea leaves available in little packets for sale in the market, making Suja is easier than ever before.
Although the idea of mixing butter and salt in tea may sound off-putting to some, they work surprisingly well together and the existence of Suja for centuries proves it.
Why is Suja such a popular staple drink in Bhutan?
For most Bhutanese, tea is the "go to" drink with every meal for any occasion and Suja is especially a must for celebrations like the Losar (Bhutanese New Year), weddings and for religious events and rituals.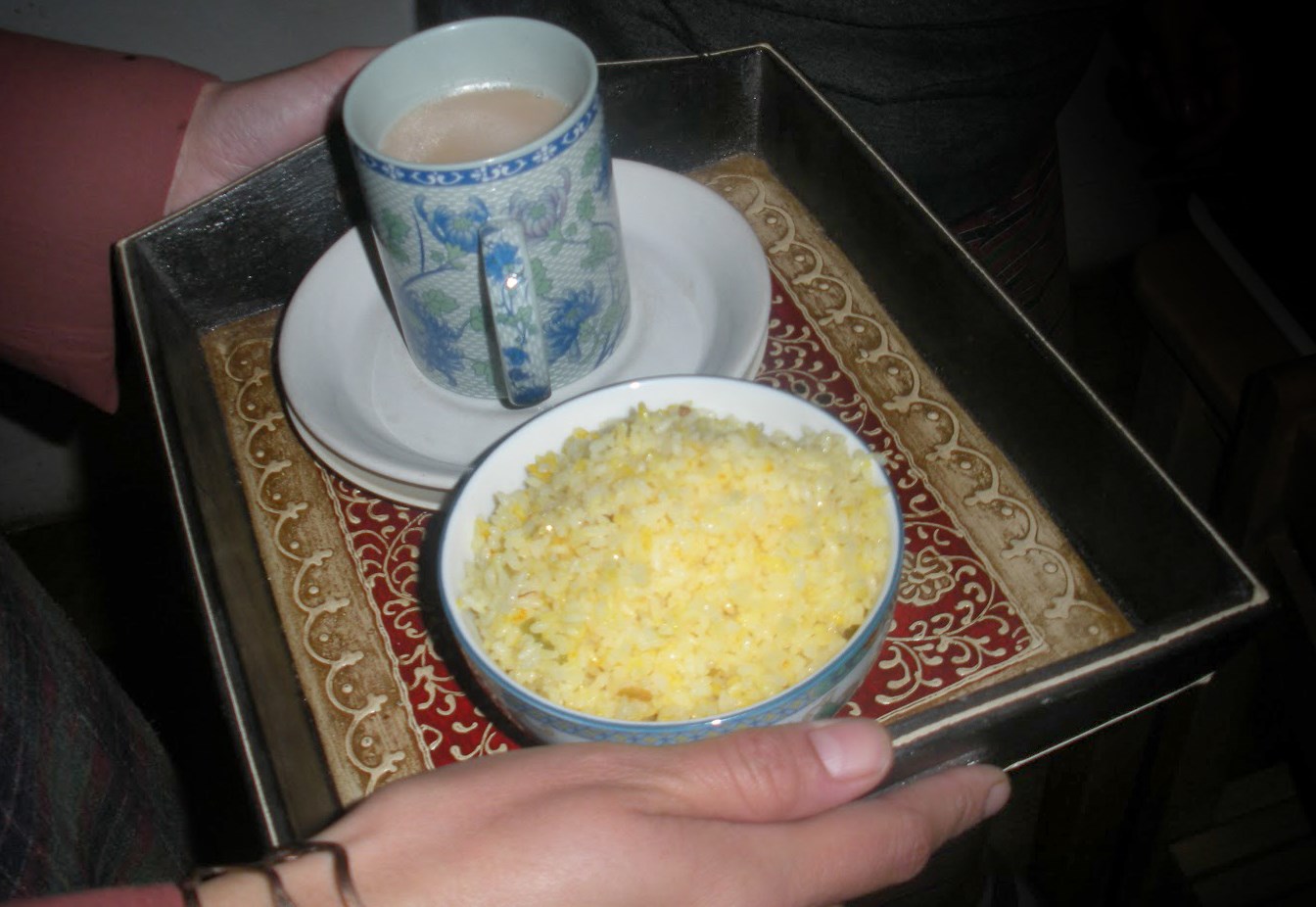 Source: thozowasho
With its creamy texture and gentle savoury taste, it goes best with Desi, which is a Bhutanese dish of sweet yellowish rice.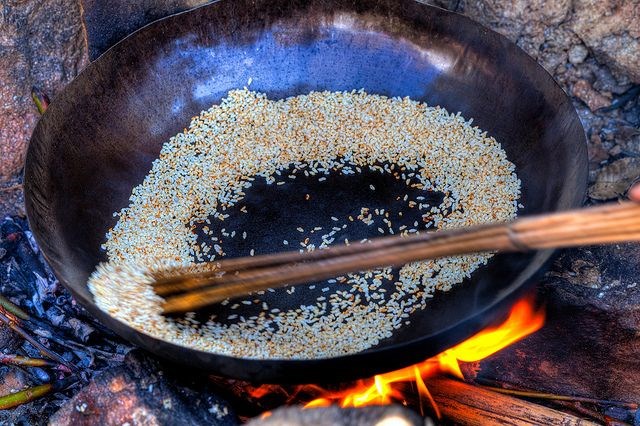 Source: g.dou.bt
Suja is also a popular drink when paired with other Bhutanese dishes such as Zaw, which is roasted puff rice hand-mixed with butter and sugar.
Other benefits of drinking Suja
As the weather can get quite chilly in the valley, especially during winter, starting the day with a hot and steamy cup of Suja is really the best way to boost your energy and spirits.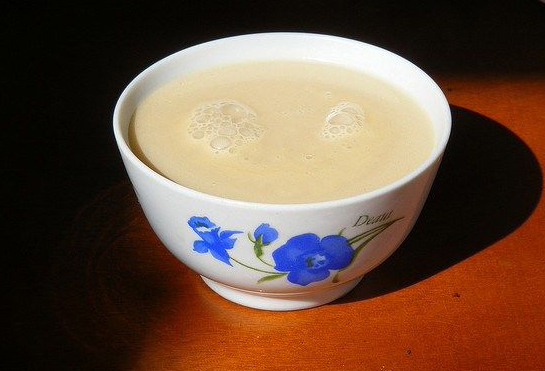 Source: Dave Odgers
As an added bonus, the creaminess of the butter in Suja can actually help prevent chapped lips as the climate can be rather dry in the mountainous parts of Bhutan.
Moreover, since butter is the main ingredient, butter tea also provides plenty of energy and is particularly suited to people living in high altitudes.
So, for anyone who has not tried Suja yet, it will certainly be the experience of your lifetime to try this authentic beverage in the comfortable company of a Bhutanese family.
This article first appeared in Yeewong Magazine and has been edited for the Daily Bhutan.
---