Sound Social Policies Important For Achieving Gross National Happiness: Nidup Dorji (Royal University of Bhutan)
From 15-25 July, a total of 116 participants attended a 10 day Certificate Course on Social Policy in the district of Haa.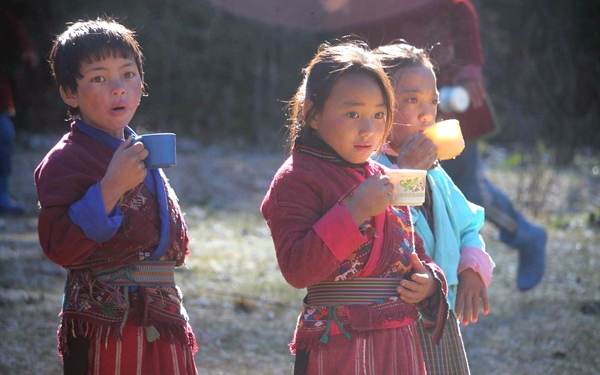 (Source: Facebook/Sakteng Lower Secondary School)
By Staff Reporter | Kuensel
From 15-25 July, a total of 116 participants comprising of parliamentarians, civil servants, non-governmental and civil society representatives attended a 10 day Certificate Course on Social Policy in the district of Haa.
Location of Haa
Map: Druk Asia
The course was jointly initiated and launched by Sherubtse College, the Institute for Gross National Happiness Studies (iGHNaS), the Royal University of Bhutan and UNICEF Bhutan in January 2016.
Aims of conduction the Certificate Course on Social Policy
This fourth cohort training aims to provide the participants with a conceptual framework as well as a range of analysis and problem-solving skills on social policy formulation.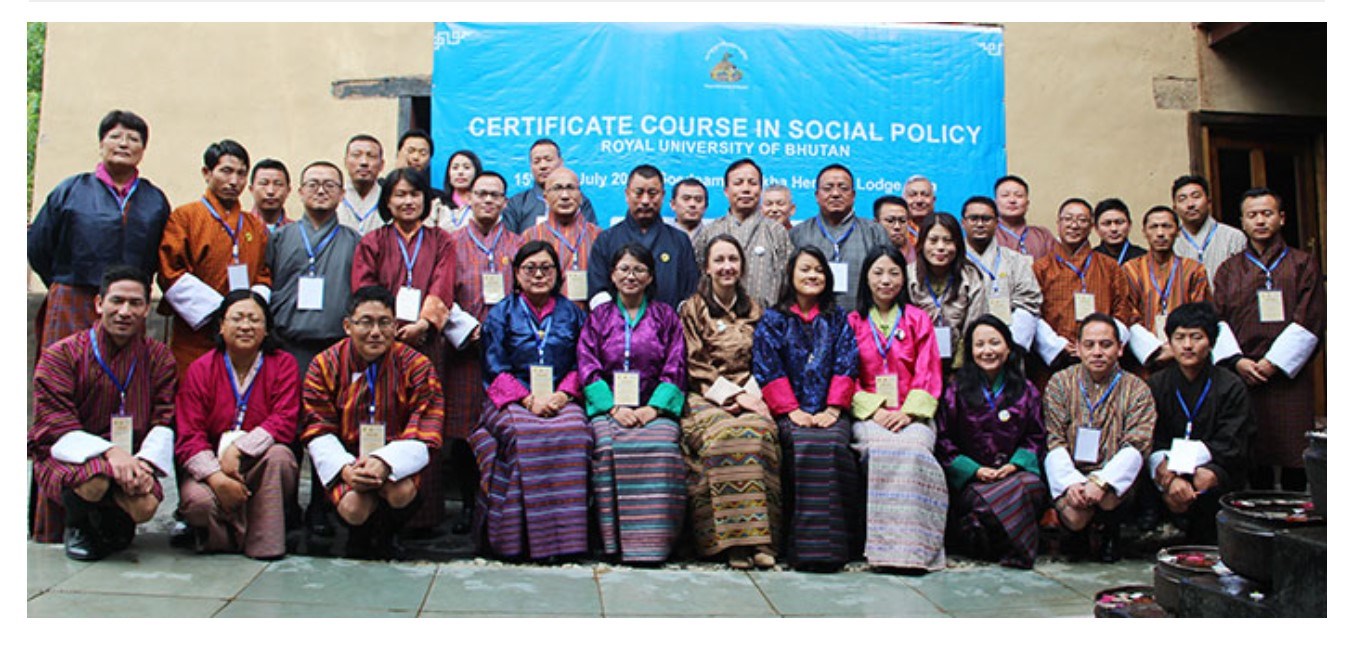 Photo: Kuensel
This is to ensure that the trainees will be able to implement policies that are evidence based, consultative, and in the best interests of children, women and the most vulnerable in Bhutan.
A joint press release from Sherubtse College, iGNHaS and UNICEF Bhutan states that the course also strives to understand the emerging gap between policy making and implementation through live case studies on policy issues in Bhutan.
Initially launched with support from external 'resource persons', the course is now fully run by Bhutanese experts.
Source: Youtube/TEDx Talks
According to the Vice Chancellor of the Royal University of Bhutan, Nidup Dorji: "Sound social policies are important for achieving Gross National Happiness and the Sustainability Development Goals. The course has become even more important to ensure that we fulfil our commitments in changing our circumstances." 
How UNICEF Bhutan has been providing support
UNICEF Bhutan's Representative ad-interim, Juliette Haenni said that UNICEF has been supporting the Government on upstream policy work such as increased focus on Social Policy, which has the potential to have a much larger impact.
3-year-old Jigme is one of the 15 children attending the first-ever Early Childhood Care and Development (ECCD) centre in Lungo village in Laya (Bhutan), located at almost 4000 metres above sea level and previously thought unreachable. UNICEF and partners provide the best start in life… for every child, everywhere.
Source: UNICEF Bhutan
"That is why this 10-day Certificate Course on Social Policy which covers numerous public policies addressing education and health services, as well as those affecting livelihoods and income distribution, social protection and more broadly, social justice, has been introduced for a diverse group of policymakers and stakeholders."
According to the press release, an offshoot of the work involved in the development of this course is the inclusion of a new module on social policy in the BA Economics, and BA Political Science and Sociology streams at Sherubtse College.
This article first appeared in Kuensel and has been edited for Daily Bhutan.
---