Sacred Religious Sites and its Role in Conservation of Environment
Many sacred sites have survived for hundreds of years and act as important biodiversity reservoirs. In other areas, sacred sites may play a role in safeguarding critical sites in watersheds, helping to preserve the ecological integrity of entire landscapes.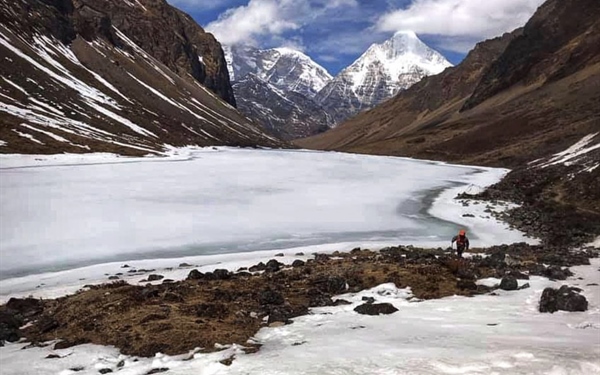 Sacred natural sites (SNS) are natural areas of special spiritual significance to peoples and communities. They include natural areas recognized as sacred by indigenous and traditional peoples, as well as natural areas recognized by institutionalized religions or faiths as places for worship and remembrance. Access to these sites is usually restricted by taboos and management codes to particular activities and members of a community.  However, their contribution to conservation has been largely overlooked and undervalued by state and conservation agencies, policies and laws. 
As a result of spiritual beliefs, many communities throughout the world have given a special status to natural sites such as mountains, rivers, lakes, caves, forest groves, coastal waters and entire islands. Many of these have been set aside as sacred places. The reasons for their sacredness are diverse. They may be perceived as abodes of deities and ancestral spirits; as sources of healing water and plants; places of contact with the spiritual, or communication with the 'more-than-human' reality; and sites of revelation and transformation.
They are sometimes temple sites, the burial grounds of ancestors, places of pilgrimage, or sites associated with special events. Particular plant and animal species may also be considered as sacred by some communities. While many of the sacred natural sites have historical significance, they are not static in time or space; new sites can be created in response to changing circumstances and environment.
Ancient folklore and stories are told which include details on the supernatural penalties that will result if the groves are desecrated. In other areas, the harvesting of plants or the hunting of animals is not permitted in consecrated areas. As a consequence of their taboo status and access restrictions, many sacred places have served as important reservoirs of biological diversity, preserving unique and/or rare plants and animal species. Sacred natural sites such as forest groves, mountains and rivers, are often visible in the landscape as vegetation-rich ecosystems, contrasting dramatically from adjoining, non-sacred, degraded environments.
SNS Sites in Bhutan
The constitution of kingdom of Bhutan mandates its forest coverage to be 60 percent however currently Bhutan is covered with more than 70 percent forest coverage with the great variety of flora and fauna. Today Bhutan's protected area spread over the 10 different locations representing various ecological zones and covers more than 50 percent of the total land area of almost 20,000 square kilometres making Bhutan a crown jewel of the eastern Himalayas. Being the last Buddhist country Bhutan is home to numerous sacred natural sites. This not only attributes to sacredness of the country but also contributes to conservation of Bhutan rich biodiversity. 
In the eight century Guru Rinpochoe (Padmasambava) established several sacred religious sites which are important places for pilgrimage for the Buddhist worshipper today. The kingdoms history is characterized by religious landmark. Hundreds of sacred monasteries, stupas, religious institutions, prayer flags and the existence of bon and shamanistic practices in Bhutan attributes to the paying respect to the nature and sacred landmark contributing to conservation of natural resources.
Although Bhutan is home to some of the highest mountains in the world, mountaineering is banned due to religious significance.  Today Gangkhar Puensum remains even in modern times untouched, unmounted, and indeed at an elevation of 7,570 metres (24,836 ft) the highest unclimbed mountain in the world.
Tshering Denkar 
---