RENEW's Microfinance Loans Empower Women In Rural Regions Of Bhutan
Most women in the rural communities do not have access to financial services but this initiative has been a turning point for many.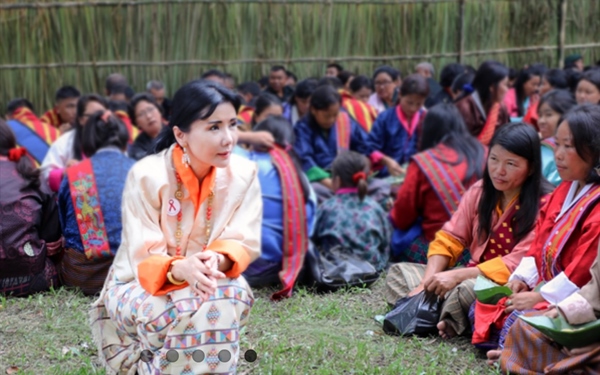 (Source: Renew.org.bt)
By Dechen Dolkar | Business Bhutan
33 year-old Pema from Trongsa has been running a hotel since 2017. A single mother of three, she got married at the age of 17 and stayed with her husband and two children in Thimphu for eight years.
When she got divorced, she returned to her village in Langthel and married again. Pema got pregnant but the relationship lasted only a couple of months and she divorced again.
Pema would have had a difficult time sustaining herself and her family through this ordeal had it not been for Respect, Educate, Nurture, and Empower Women's (RENEW) microfinance services.
How RENEW helped Pema to become an entrepreneur
The RENEW officials visited her village in 2012 to offer support to rural women entrepreneurs.
Without any second thoughts, Pema grabbed the opportunity.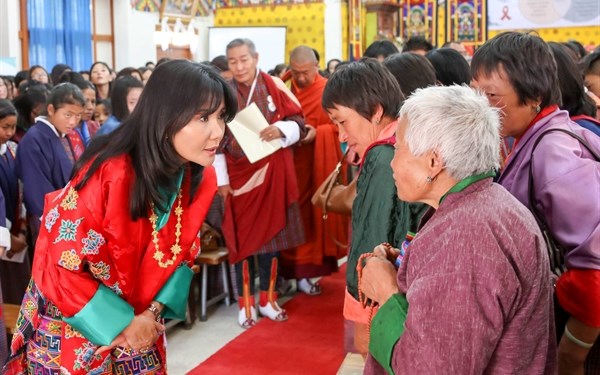 Founded by Her Majesty the Queen Mother Sangay Choden Wangchuck in 2004, RENEW (Respect, Educate, Nurture and Empower Women) is a non-profit organisation dedicated to the empowerment of women and children in Bhutan.
Photo: Facebook/Bhutan Renew
"At our village, we don't have enough land to cultivate so I decided to start a small business."
She took a beginner-phase loan of Nu 25,000 from the RENEW micro-finance to set up a grocery shop in Langthel.
Since then, there has been no looking back for her. "I used to save a sum of Nu 150 daily for the loan repayment," she said.
She repaid the loan in six months and again she availed the second phase of the loan to upgrade her shop. So far, Pema has availed loan from RENEW microfinance seven times.
In 2017, Pema moved to Trongsa where she upgraded her shop to a hotel. Currently, she is saving money to educate her children.
"Now I am living independently with my children and I do not want to get married again," said Pema.
To date, the Royal Monetary Authority (RMA) has approved five microfinance institutions (MFIs) in the country. They are: RENEW, Bhutan Association of Women Entrepreneurs (BAOWE), Tarayana Foundation, Bhutan Care Credit and Rural Enterprise Development Corporation Limited (REDCL).
The central bank initiated microfinance in 2014 and also outlined the rules and regulations of deposit-taking micro-finance institutions and regulations on microloans institutions.
Most women in the rural communities do not have access to financial services but this initiative by the RMA has been a turning point for many.
It is mandated by the central bank that 80% of the micro-finance services should cover rural areas and 20%, the urban areas.
The positive impact of RENEW
RENEW's micro-finance project was initiated in 2012. So far, it's saving amount has reached Nu 100mn and around 2,200 clients have borrowed about Nu 79 mn worth of loans.
As of November 2018, the project had more than 15,500 clients in nine different dzongkhags such as: Samtse, Trashigang, Dagana, Trongsa, Bumthang, Punakha, Thimphu, Wangduephodrang and Tsirang.
RENEW's micro-finance project strives to improve the status of women and their families, especially those living under extreme circumstances.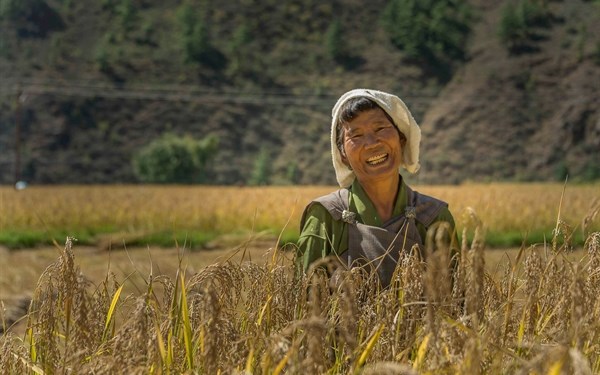 Women seen in a rice field in Bhutan.
Photo: Druk Asia
Assistance is also extended to vulnerable women to help them become economically independent.
Loan procedures set by RENEW Microfinance
Chief Operating Officer of RENEW Microfinance Private Limited, Tshering Dema said that like any other banks, the clients have to open an account with RENEW to avail the loan but it is collateral free.
Since it is an unsecured loan, to mitigate the risks of defaulting, the members need to form a group of a minimum of five members.
The field officers of RENEW will then go to each village every single day, so a lot of cost is involved.
They have designated spots where people can avail loans and deposit money. If one member needs to avail a loan, four members would need to sign up as guarantors.
Tshering Dema said that most of their clients are women including housewives. RENEW micro-finance also gives loan to single fathers who comprise around 15 male clients.
"We don't want any kind of complication arising between the couple and family, so husband or family are also involved as external guarantors because most of the loans are for households," she said.
Clients who avail microfinance services should be aged 18 to 60. They need to save money in their savings account for at least four months before they avail the first loan. This is to minimise risks and it will also allow time for RENEW to know the clients better.
The clients can save a minimum of Nu 100 and maximum of Nu 3000. By the time they avail the loan they must have 10% of the loan amount in the voluntary account.
The maximum loan ceiling is Nu 120,000 while the minimum is Nu 5,000. The repayment duration is 12 months for loans ranging from Nu 5,000 to Nu 80,000 while it is 18 months for loan amounts of Nu 100,000 to Nu 120,000.
The minimum interest rate for the loan is 18% per annum and the maximum is 24%.
Most of the loans are for business purposes, agriculture loan, multipurpose loans and emergency loans.
"Most of the loans are business loans because we want our clients to generate income," said Tshering Dema.
This article first appeared in Business Bhutan and has been edited for the new Bhutan Times.
---