Promoting Access To Micro-Finance Amongst The Rural Populace And Unemployed Youths Of Bhutan
RENEW, BAOWE, Tarayana Foundation and the Royal Monetary Authority of Bhutan provide micro-finance to the rural populace.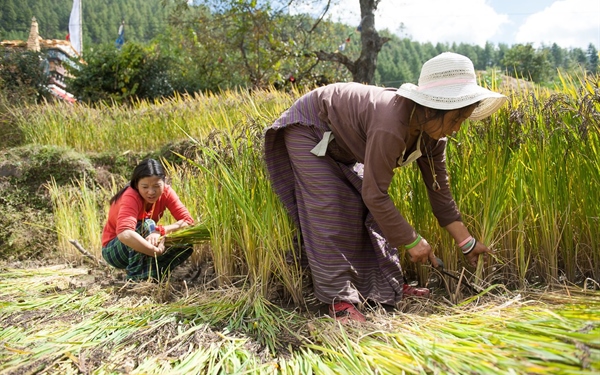 (Source: Helvetas)
By Dechen Dolkar | Business Bhutan
Khandu Sherpa, 50, from Patshaling Gewog in Tsirang has availed a loan from RENEW micro-finance to grow and sell vegetables.
The mother of five borrowed Nu 40,000, bought seeds and cultivated vegetables. She sells her produce in Tsirang, Gelephu and sometimes Thimphu. She has availed the loans thrice and has since repaid her loans.
Khandu said that even though RENEW's interest rates are higher than that offered by other banks, it is still more convenient for people living in rural areas because RENEW's officials turn up right at their door steps to collect the loans.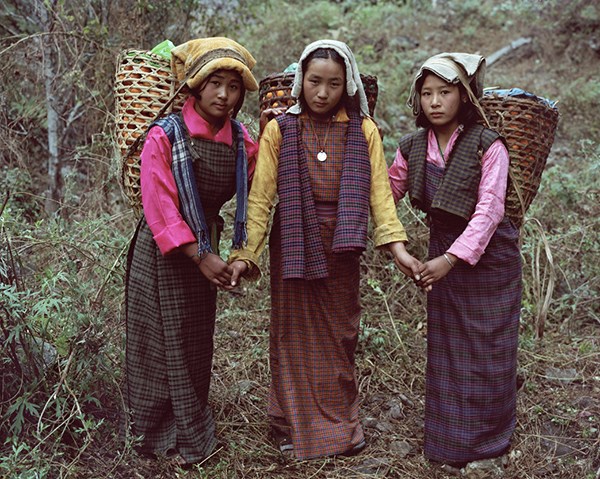 Photo: RENEW
As for the other banks, it takes two to three months to disburse the loan and the borrowers' land and buildings are required as mortgage.
The positive impact of BAOWE
Similarly, Bhutan Association of Women Entrepreneurs (BAOWE) also focuses on women in rural areas. They provide business, educational and seasonal agriculture loans.
Source: Bhutan Association of Women Entrepreneurs
BAOWE has given loans of up to Nu 300,000 to the Lumung Feed Cooperative in Trashigang – a group of 16 members producing cow feed and chicken feed in 2016.
Tsheychey, 50, the chairman of the cooperative said that the loan has helped them to set up business and to buy machineries. Currently, the products are ready to be sold in the market.
Tashi Wangchuk, 53, from the Khengkhar gewog in Mongar and 25 other members have availed a group loan of Nu 100,000 from the Tarayana Foundation.
The loan was used to open a shop in their village, while the remaining sum was used to fund their children's education.
"One of the members has even bought a vehicle through the loan. It helps us to transport our agriculture products to the market," said Tashi Wangchuk.
The Finance officer of BAOWE, Namgay Wangmo said that so far, they have disbursed around Nu 1mn to around 30 clients.
They also give loans to individuals and groups. The interest rate for loans is 10% per annum and 6% for savings.
Loans from the Tarayana Foundation benefit those living in rural communities
By contrast, the Tarayana Foundation focuses more on general loans in rural areas. They also give loans for business and agriculture ventures.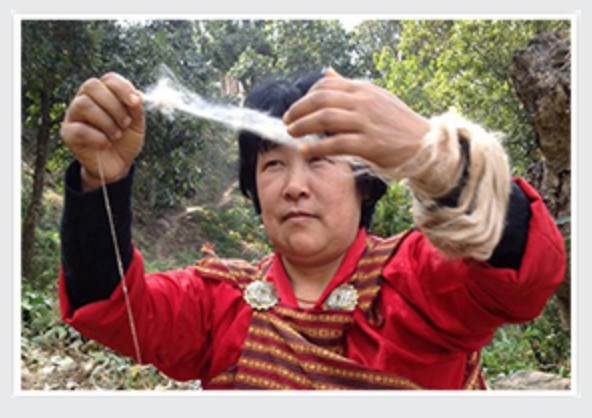 Nettle weaving in the remote areas of central Bhutan.
Photo: Tarayana Foundation
The Program Officer of the Tarayana Foundation, Dhendup Tshering  mentioned that they have disbursed loan amount of Nu 2.4mn to around 258 clients to date. The interest rate of Tarayana microfinance loan is 7 % per annum.
The very small loans provided by the Tarayana Foundation have helped small groups and households improve their living standards.
Loans provided by the Royal Monetary Authority of Bhutan
To widen the choice of loans, officials from the Royal Monetary Authority (RMA) added that the MFIs also provide a range of financial products such as microloans, micro-savings and micro-insurance products to their clients.
Therefore, the MFIs will be in a position to promote financial inclusion among the rural population, low-income groups and young entrepreneurs.
According to the micro-finance rules and regulations 2016, the MFIs will provide lending activities constituted by 80% in rural areas and 20% in Yenlag Thromde.
One of the objectives of the MFI is to increase financial services penetration in the rural population.
The client should consist of micro-clients, rural inhabitants, farmers and low-income groups unlike banks and insurance companies.
The Royal Monetary Authority also said that the MFIs give loan without collaterals unlike banks, which require collaterals such as fixed assets in order to disburse loans.
On the other hand, the MFIs are not allowed to give loans for consumption whereas banks are allowed to give personal loans.
"MFIs are expected to address the gap between rich and poor, create employment and promote access to finance particularly amongst the rural populace and unemployed youths," said a RMA official.
This article first appeared in Business Bhutan and has been edited for the new Bhutan Times.
---