Prime Minister Modi And Japan's 12 Year Old Prince Hisahito To Visit Bhutan In August 2019
Officials in Bhutan are working on the details of their visit in August.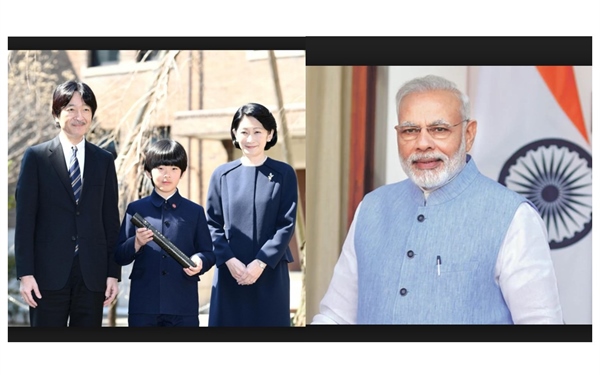 (Source: Kyodo News/Livemint)
By Choki Wangmo | Kuensel
At the 'Meet the Press' session held on 26 July, Prime Minister Dr. Lotay Tshering announced that India's Prime Minister Narendra Modi will visit Bhutan on 18 August for a two-day state visit.
He also said that Bhutan's Foreign Ministry is working with the Indian embassy to discuss and confirm the activities lined up for the visit.
About Prime Minister Narendra Modi's visit to Bhutan
According to Prime Minister Dr. Lotay Tshering, Prime Minister Narendra Modi will interact with a youth group and visit a few religious sites during the two-day visit.
"The itinerary is not yet confirmed but there are four to five memoranda of understanding to be signed and a few major projects to be declared. We are working on the details but it keeps changing."
In 2014, after winning the elections, Prime Minister Modi visited Bhutan as the first foreign destination.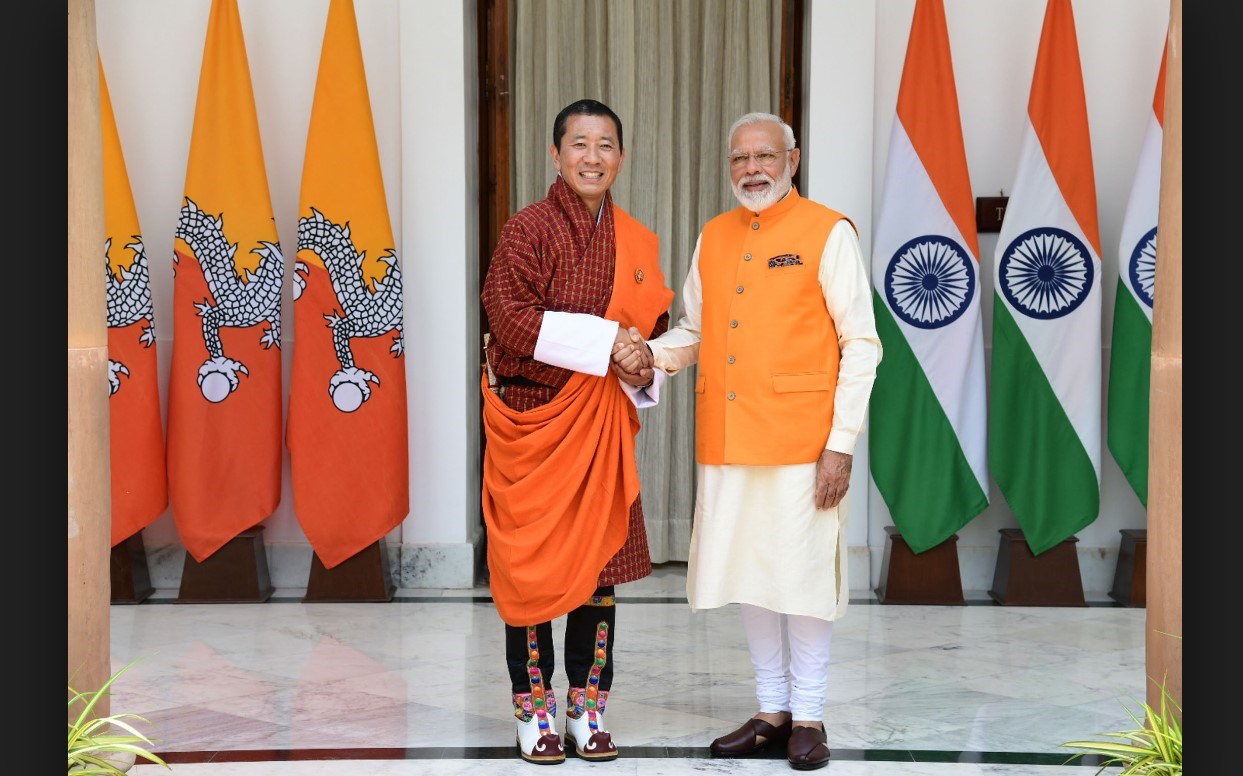 Prime Minister of Bhutan Dr. Lotay Tshering graced the swearing-in ceremony of India's Prime Minister Shri Narendra Modi on 30th May, 2019.
Photo: pmindia.gov.in
Thereafter, the Prime Minister Dr. Lotay Tshering also invited Prime Minister Modi to visit Bhutan in May this year during the swearing-in ceremony.  Bhutan's Prime Minister first official foreign visit was also to India.
Prince Hisahito of Akishino's first overseas trip to Bhutan
Meanwhile, Japan's Prince Hisahito of Akishino's first overseas trip to Bhutan is also scheduled for next month although the exact date has not been confirmed.
Prime Minister Dr. Lotay Tshering said that it will be a low-key visit and officials are assigned to work on the details.
"Nothing about the visit has been confirmed although the Prince will be in the country for a longer duration and his stay and activities will be mostly in the district of Paro."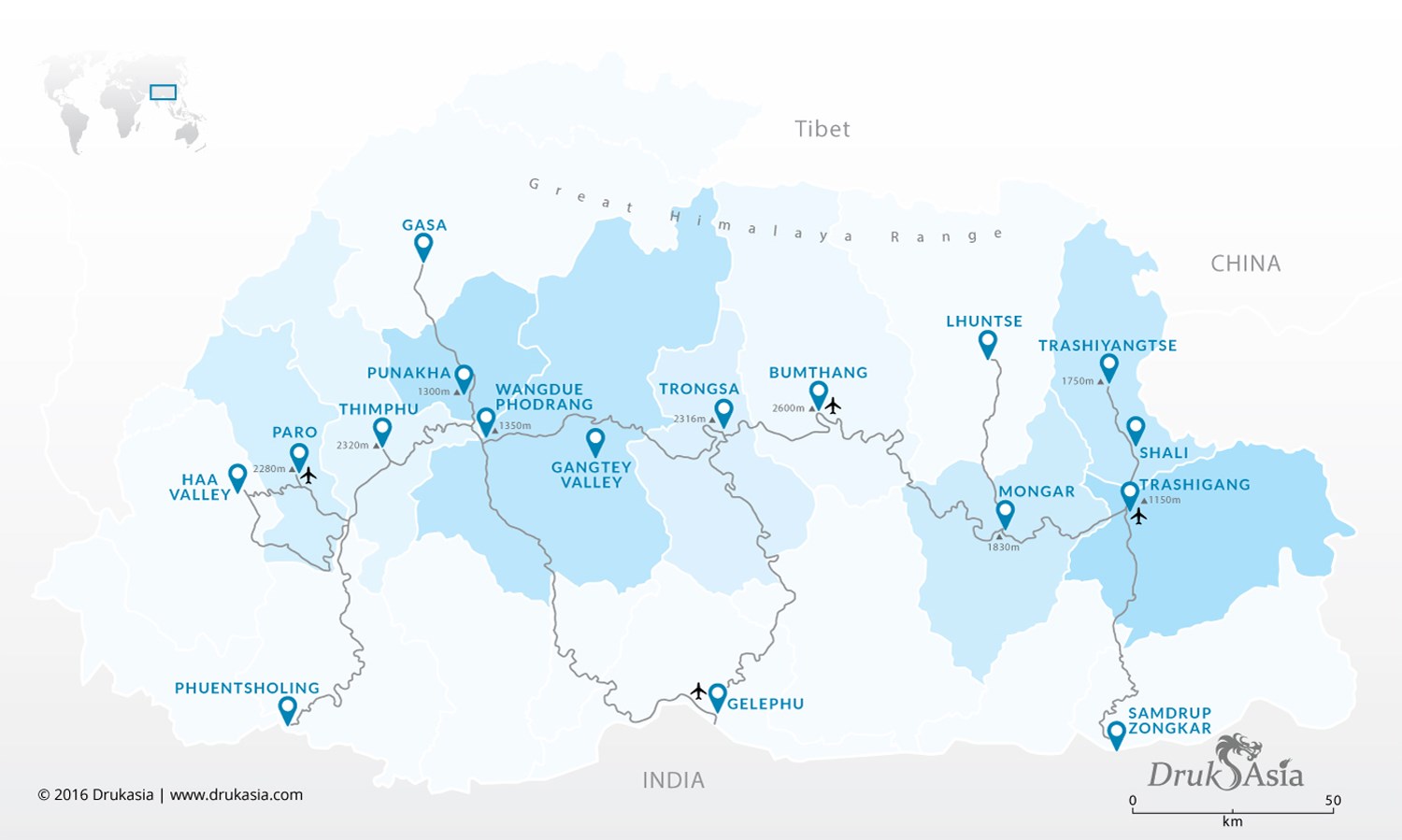 Location of Paro, Bhutan.
Map: Druk Asia
Since the establishment of diplomatic ties between Bhutan and Japan in 1986, several members of the Imperial family have already visited the country. The last official trip to the Himalayan Kingdom was made by Princess Mako in 2017.
Born in 2006, Prince Hisahito is the youngest child and the only son of Prince Fumihito and Princess Kiko. He is second in line to become the Emperor of Japan.
Japan's Emperor Akihito stepped down on 30 April 30 2019, marking the end of the 3 decade Heisei era.
Source: The Straits Times
Information about the Prince's visit to Bhutan first surfaced in Japan's English-language daily newspaper, the Japan Times.
Japan Times stated that, "His Royal Highness Prince Hisahito, the second in line to the Chrysanthemum Throne is expected to travel to Bhutan in August with his parents, Crown Prince Akishimo and Crown Princess Kiko, in what would be the 12-year-old's first overseas trip."
This article first appeared in Kuensel and has been edited for Daily Bhutan.
---