Preserving Bhutan's Music and Traditions
"Bhutan is developing at a faster pace; traditional customs are not. We need to balance these developments. We are archiving them before they disappear altogether."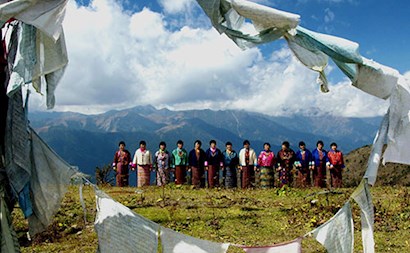 The Music of Bhutan Research Centre (MBRC) was formed to preserve and archive age-old Bhutanese traditional songs and performing arts. It was registered as a civil society organisation in 2012. Preserving Bhutan's Music and Traditions
MBRC's founder, Sonam Kheng Dorji said: "Bhutan is developing at a faster pace; traditional customs are not. We need to balance these developments. We are archiving them before they disappear altogether."
For this purpose, a team from MBRC travels to distant valleys and villages to record old performing arts, culture, customs, and songs. After researching and documenting these traditional songs, they are carefully archived. It provides the keepers of tradition a platform to showcase their talents and to document traditional songs.
Sonam Kheng Dorji said that at the moment MBRC's priority is to archive the documented files. "Till date we have documented more than 350 records of traditional keepers." There are about 3,500 GB worth of records with MBRC.
MBRC sustains on foreign donors. "We apply to different organisations for funds, such as culture centres and universities," Sonam Kheng Dorji explained. CSO funding also provided the seed money for the organisation.
Volunteers from Google trained the group twice on how to digitise, catalogue, and film.
Sonam Kheng Dorji said that for office administration, separate funding is sought from donors. Allocated budget for the project is only for research, documentation and archiving.
Besides funding, some of the challenges the organisation faces while documenting such works of art are weather and the shortage of technical staff.
"We have to hire photographers per project and are not able to keep them full time. Some volunteer to be photographers. We have a volunteer photographer, which saves us lot of money," said Sonam Kheng Dorji.
The organisation aims to revive and recreate musical instruments that have become obsolete with time.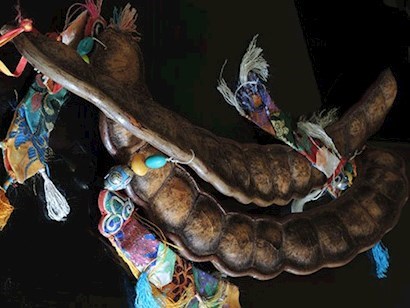 "There were musical instruments which were not used for songs like percussion instruments," he said. The organisation is also working on creating a Bhutanese orchestra. "If you go to any festival today, then you will see Korean imported drums. We want to replace all of these with our drums."
MBRC trained tour guides as it felt that they are the ones who make the first impression to foreigners.
The organisation also trained about 16 students on how to record, archive, and take photographs. The students were provided with equipment to complete a task when they returned from their breaks.
"The reason we did that is because a tradition keeper might have inhibitions to share their age old customs and practices if someone like me goes to ask. But if her niece or nephew asks the question, then there won't be any hesitation. He or she would be able to share comfortably. They [young people] would be able to transmit the culture of his or her ancestors; they should know what kind of tradition exists in his or her village," he added.
The organisation plans to establish a centre where traditional musical instruments and antiques related to performing arts would be exhibited. The centre would serve as a library for people who are interested in learning about Bhutanese music and performing arts. A land has already been identified in Wangsisina for this purpose.
"We would be able to provide whatever music enthusiasts look for," Sonam Kheng Dorji said.
MBRC's project is not just limited to music. Recently, MBRC researched and documented how the unique dress code of Merak came into existence.
These customs and traditions were passed mostly through oral tradition.
"We didn't have scientific methodology in the olden days; only through oral transmission were these customs passed," said Sonam Kheng Dorji.
Rinchen Zangmo (This article has been edited for the Daily Bhutan)
This article first appeared on Kuensel.
---