Ngultrum- The Bhutanese Currency but does Bhutanese address the money Nu or ?
Ngultrum is pegged at par with the Indian rupee. Ngultrum is the identity of the Bhutanese monetary system. But most Bhutanese refer to the currency as "Rupee". Perhaps it's due to the close business tie with the neighboring country India.
Bhutan had a barter system before the economy was monetized. But coins from the neighboring countries were in circulation long before the introduction of Ngultrum in 1974. Just as every Bhutanese value the unique culture as a symbol of sovereignty, Ngultrum also symbolizes monetary independence and sovereignty of the Himalayan kingdom of Bhutan.
Before the introduction of banknotes in Bhutan, the economy was driven by a barter system and later on, coins gained popularity as a means of trade. The coins from our neighboring countries (Tibet & India) were in circulation then. Indian banknotes were already in circulation in Bhutan long before the introduction of Ngultrum in 1974.

Since its introduction in 1974, the Ngultrum has been pegged at par with the Indian Rupee. The arrangement has been beneficial to Bhutan for achieving and maintaining price stability, trading activities, servicing external debt, and for reference. The one to one peg between the value of Ngultrum and Rupee was maintained just because of the good economic linkages between the two countries, Bhutan and India.
Bhutanese currency is Ngultrum (Nu.) and is officially pegged to the Indian Rupee (Rs.).
Also, Indian Rupee is acceptable all over Bhutan, except for Rs 2000 currency notes. Credit Cards have limited acceptability and payment through credit card is accepted mainly by deluxe hotels, restaurants, and few selected Handicrafts establishments, located in relatively larger towns.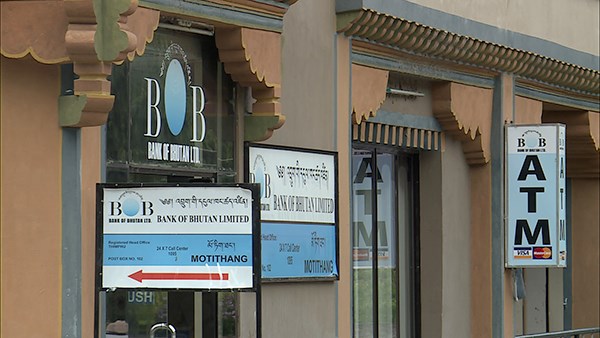 Nowadays ATMs facilities are available only in towns from where travelers can also withdraw local currency Ngultrum. During the pandemic, the financial institution has been promoting digital transactions of money. The cheque can be easily withdrawn and exchanged in local Bhutanese currency. All prominent currencies can be changed by travelers from banks, or at hotels. For tourists visiting Bhutan, they are also advised to carry a small amount of cash, preferably US Dollars to meet any incidental expenses.
Even some of the Bhutanese handicraft shops and production companies price their product in foreign currencies (USD & INR). Bhutanese must all know that Ngultrum is the national currency and that everyone must refer to it as Ngultrum. Just as Bhutanese values the unique culture as a symbol of sovereignty, Ngultrum is a Bhutanese symbol of monetary independence and sovereignty.
---