New Chador Lhakhang In Trashigang, Bhutan Almost Completed After 13 Years Of Construction
Almost 90% of the works are completed and the consecration of this new Lhakhang is expect­ed to take place by the end of March 2019.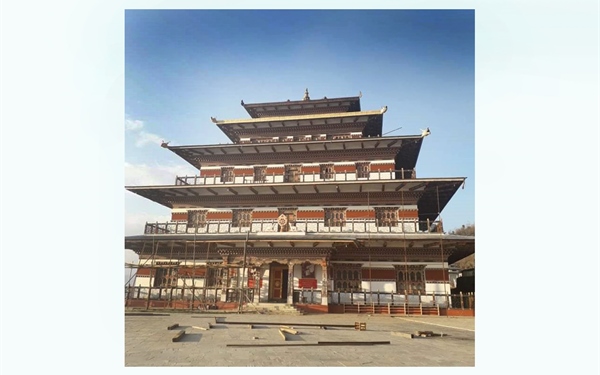 (Source: Bhutan Today)
By Yeshey Tenzin | Bhutan Today
The people of Bartsham ge­wog in Trashigang are ea­gerly waiting for the completion of the Chador Lhakhang. 
Lhakhangs are religious structures (temples) found throughout the Himalayas (Tibet, Nepal and Bhutan). They house sacred objects and are also sites for religious activities. 
The Chador Lhakhang is one of the most sacred monasteries in eastern Bhutan. Ini­tially, it was known as Goemba Ring­bu but renamed as Chador Lhakhang, after the replica of Chana Dorji (Varjapani) which was brought and kept in the temple.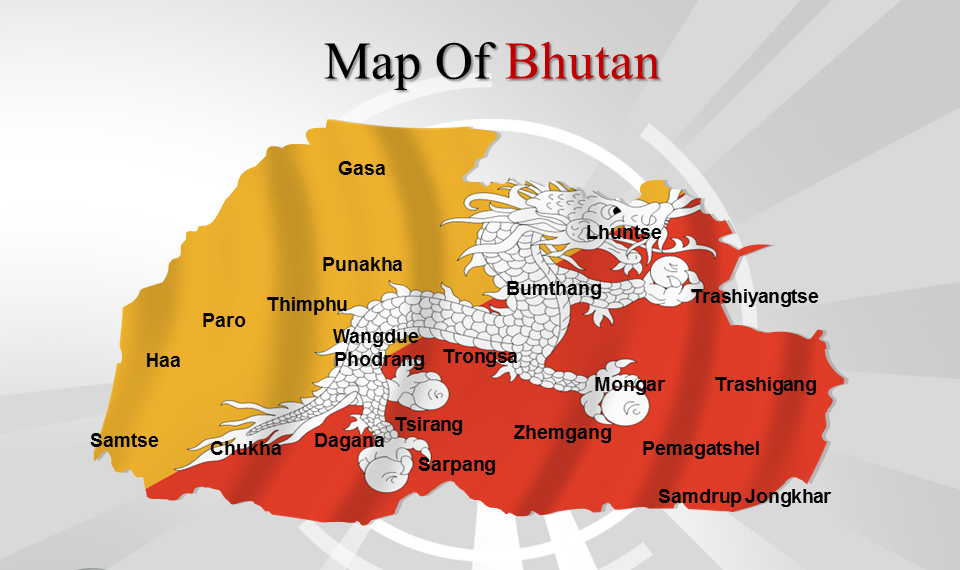 Photo: Map of Bhutan
Years later, Dilgo Khyen­tse Rinpoche gave the mon­astery a new name - Sangdag Gaypailing. The construction of this new Lhakhang was start­ed in 2006 by the late Lam Kunzang Wangdi of Bart­sham Dratshang.
Reasons for building a new and bigger Lhakhang
"The old Lhakhang was small and not conducive for carrying out religious activi­ties. The new Lhakhang was constructed to reduce space congestion," said Gup Kezang Dawa of Bart­sam.
Dorji Lopen of Bartsham Dratshang, Sonam Zangpo said that the new Lhakhang was built with financial support from the Dzongsar Ja­myang Khyentse Rinpoche (Khyentse Foundation), Rigsar Construction Private Limited (RCPL), contractors and the business communities of Bartsham.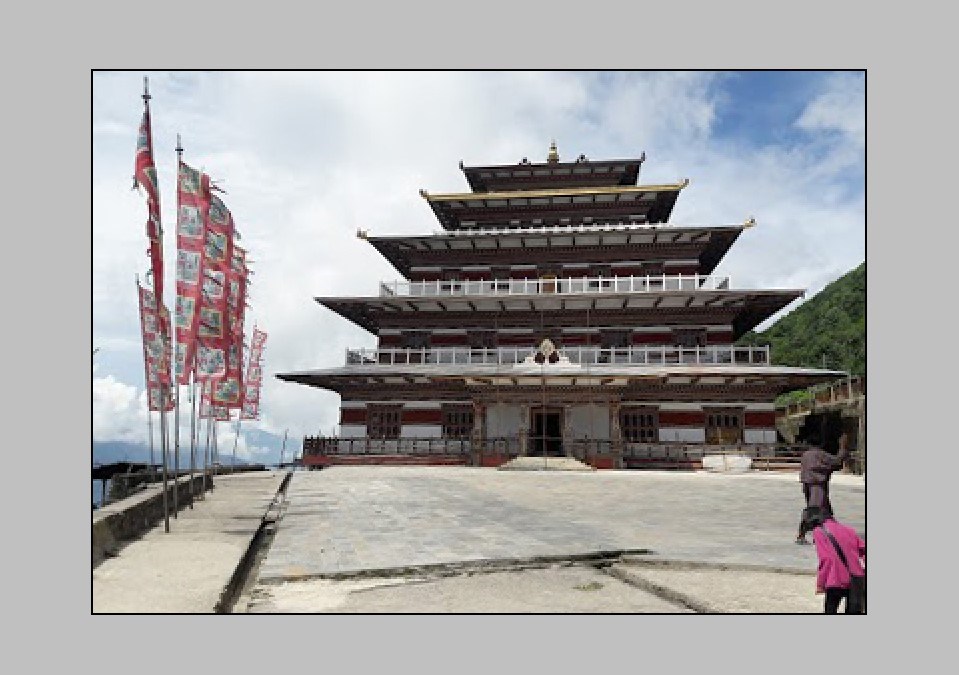 Photo: Placesmap.net
The CGI sheets and timber were provided by the Gov­ernment as Kidu. Kidu means 'wellbeing' of the people and is a fundamental responsibility of the Bhutanese monarch, having been a traditional 'royal prerogative' and is now enshrined in the Constitution of Bhutan. 
"Initially planned to be just two storeys high, it was later decided to be five storeys high, so that it can accommodate more people. It was expected to be completed within 3-4 years but due to budget constraint, it took almost 13 years." said Sonam Zangpo.
Villagers look forward to the consecration of the new Lhakhang
One of the workers, Chador Wangdi, said that almost 90% of the works have been completed and the consecration of this new Lhakhang is expect­ed to take place by the end of March 2019.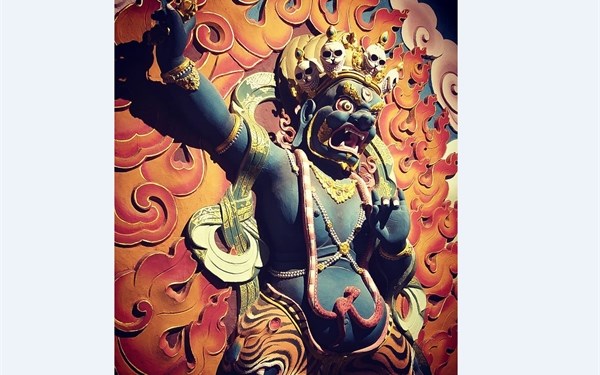 Replica of Chana Dorji
Photo: Picdeer
The Lhakhang is built in traditional Bhutanese style and is 90% concrete. The villagers have also contrib­uted labour for its construc­tion and they are hap­pily looking forward to the completion of this new Lhakhang.
21 year old Tenzin Ch­oden from Bartsham said, "We, the people of Bart­sham are blessed with the new Lhakhang and the rep­lica of Chana Dorji. We are happy that our late Lam has put great effort to build this Lhakhang and I pay my respect to him for his hard work which will benefit all sentient beings."
This article first appeared in Bhutan Today and has been edited for the Daily Bhutan.
---