Mountain Hazelnuts Ventures Train Unemployed Youth To Come Up With Feasible Business Ideas
Similar training programmes are in the pipeline and will be held in other eastern dzongkhags in future.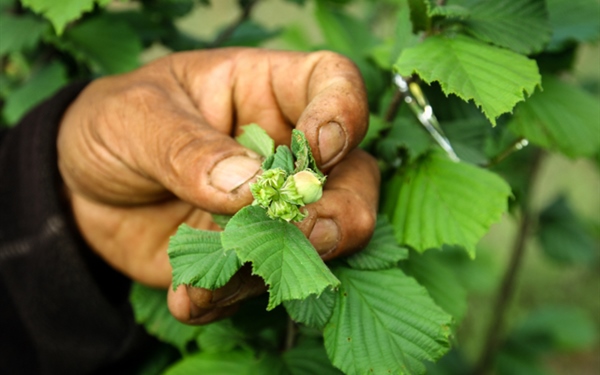 (Source: Mountain Hazelnuts)
By Tashi Phuntsho | Kuensel
With support from the Asian Development Bank and the Swedish Government, the Mountain Hazelnuts Company and the Labour Ministry conducted training for unemployed youth.
The programme has inspired Nima Yoezer, 19, to start his own small business.
He made the decision after attending a two-day hazelnut entrepreneurship-training programme on June 7 along with 22 unemployed youth at Lingmethang, Mongar.
Business ideas generated as a result of the training programme
The class 12 graduate from Lhuentse High School said that he would go for mass asparagus cultivation after returning home.
"Currently, I have planted asparagus on a 10 decimal land and I want to expand my business," he said.
Nima Yoezer said that he wants to become a farmer as he did not qualify for further studies.
"The training has helped me come up with a business plan. I learnt how to identify and assess business ideas, strategies and the mechanisms available to help me set up the business."
Like him, another school dropout from Atola, Sonam Choden, 21 said that she decided to go for agriculture product business. Currently, the 2017 graduate of Mongar Higher Secondary School said that she babysits her sister's child in Lingmethang, Mongar, a remote village in Thangrong gewog.
She discovered that in Mongar, farmers grow vegetables but do not have a market to sell their products. Thus, in order to fill this gap, she wants to help farmers to distribute their vegetables.
 "I was worried about what I would do in life," she said. "The entrepreneurship training is helpful for me to start a business and to gain knowledge. "I am confident that I will do something worthwhile."
Aims of the two-day training programme
The Labour Ministry's trainer, Dawa Zangmo Tamang, said that the two-day programme was expected to create awareness on entrepreneurship and business opportunities in the Mountain Hazelnuts Venture.
"Mountain Hazelnuts Venture has identified few ideas for youth interested to take it up. They can also pursue other business ideas," she said.
The project's trainer, Kezang Tshering, said that they have different business opportunities for unemployed youth.
The Managing Director of Mountain Hazelnuts, Dr Sean Watson said that the project aspires to not only directly impact hazelnut farmers but also to benefit the rest of the society.
"While Mountain Hazelnuts employs more than 800 staff, an additional 1,200 people earn their income by providing goods and services in support of the value-chain.
"This series of entrepreneurship and financial literacy trainings is another tangible demonstration of the company's broader commitment in the country," he said.
Moreover, the communities would benefit from additional economic opportunities which can help to reduce youth unemployment.
"During the training programme, unemployed youth got acquainted with various business ideas and opportunities in the hazelnuts field such as tree plantation, labour supply, transportation and the drying of hazelnuts."
Similar training programmes to be expanded to other eastern dzongkhags
Similar training programmes are in the pipeline and will be held in other eastern dzongkhags in future. Mountain Hazelnuts expects to train 130 unemployed youth in the eastern dzongkhags.
In fact, Mountain Hazelnuts has great plans ahead. After completing the training in all the six-eastern dzongkhags, the two participants with the best business plans from each dzongkhag will be selected to undergo an entrepreneurial internship with Mountain Hazelnuts in Lingmethang, Mongar.
This article first appeared in Kuensel and has been edited for the Daily Bhutan.
---