Monk Turned Entrepreneur Produces Egg Trays In Bhutan To Minimise Imports From India
Thinley's egg trays are sold at a more competitive price than those imported from India.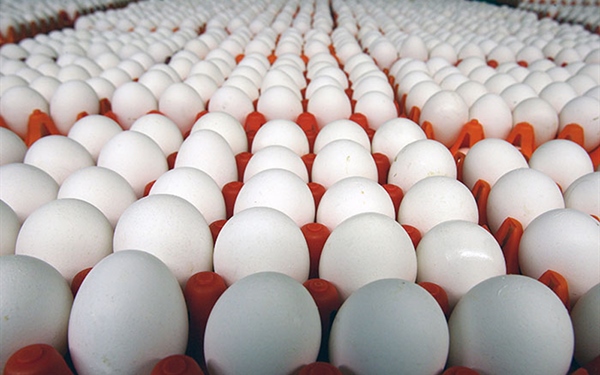 (Source: Papaak)
By Nirmala Pokhrel | Kuensel
Poultry farmers and egg suppliers of Sarpang, Tsirang and Dagana need not travel to India to buy egg trays now.
This is because a former monk, Thinley Phuntsho opened an egg tray-manufacturing unit last month in Chokorling, Sarpang.
He said that he started the business to ease the import of egg trays from India in the southern dzongkhags, which are today the highest egg producers in the country.
Background of Thinley Phuntsho
Thinley left monkhood as he could not catch up with the studies and had other personal issues. He has served as a monk for 11 years in Mysore, India.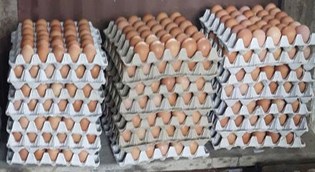 Source: Papaak
Works to set up a factory began after he started working as an egg supplier for over four years in 2008.
As a supplier, he said that he soon realised that transporting egg was difficult without trays and that it was in short supply in Bhutan. That was when he started buying used egg trays from India for sale to poultry farmers.
Later, he also started buying cartons from Bongaigaon, Assam.
"Before that, I transported eggs buried in husks inside a bucket," he said. "Experience and understanding the market gave me reasons to become an entrepreneur."
Using machines to produce egg trays to meet demand
In the last one month, Thinley has manufactured about 86,400 trays. His machine has a capacity to produce 5,700 trays a day when operational for eight hours.
However, he has been producing about 3,600 trays a day today. "Depending on the demand, production capacity can be increased," he said.
He said that he has yet to capture the market. "It might take some time before I start producing at full capacity," Thinley said.  He has three employees at the moment.
Thinley hopes to capture the Bhutanese market for his egg trays
Urging all poultry farmers and egg suppliers to rely on him for egg trays, he said that this would minimise the import of egg trays from India and that it would be available at a better price.
A new tray costs Nu 3.75 in his factory while a used tray in Indian costs the same. Thinley also plans to set up a machine to manufacture carton boxes soon.
The establishment cost of the factory was about Nu 7.6million (M). Of that, he took a loan of Nu 5.1M at an interest rate of four percent per annum from the Cottage and Small Industries financing department (former BOiC) of Bhutan Development Bank Limited.
Raw materials used to make the egg trays
For the raw materials, he relies on waste paper from scrap dealers and shopkeepers in Gelephu town. He has been requesting schools in the region to contact him if they need to dump old books or other paper waste.
This article first appeared in Kuensel and has been edited for the Daily Bhutan.
---