Minerals And Cardamom Export To Bangladesh Increased In 2017
Brown cardamom is valued by both by the government as well as farmers because of its high value and enormous export potential.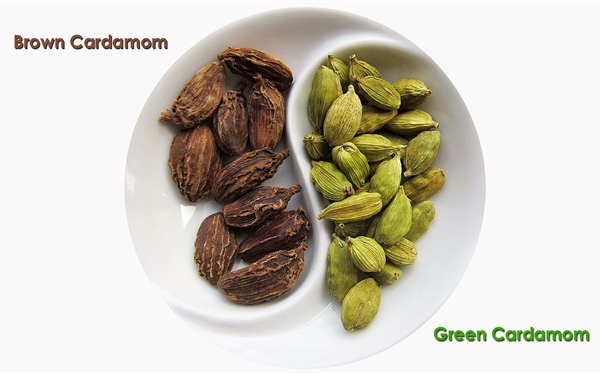 (Source: http://yesheydorji.blogspot.gr)
By Rajesh Rai | Kuensel
Based on the figures released by the Bhutan Exporters Association (BEA), the export of minerals to Bangladesh has increased by a huge margin in 2017.
Rise in the export of minerals to Bangladesh over the past 5 years
Bhutan exported about 2.12 million (M) metric tonnes (MT) of minerals worth USD 37.60M last year. This was a significant increase in comparison to 2016 in which Bhutan exported 4,23,300MT worth USD 10.58M of minerals.
BEA's general secretary, Tshering Yeshi, said that the export increased due to the increase in export of stone chips and boulders. Stone boulders and stone chips are in huge demand in Bangladesh.
Last year, Bhutan exported 1.84M MT of stone chips and boulders. This alone contributed to earnings of USD 27.64M. In 2016, Bhutan was able to export 2,49,800MT of stone chips and boulders worth USD 3.65M.
Tshering Yeshi said that there was not much change in the export of other minerals like dolomite powder, dolomite lumps, limestone lumps, limestone powder, gypsum boulder and silicon.
Five years ago, Bhutan exported about 217,130.01MT of minerals worth USD 8.24M to Bangladesh. Since then, minerals export has steadily increased each year.
Cardamom is one of the top cash crop in Bhutan
According to the Royal Spices Company which is comprised of global spice merchants and investors, the cardamom are sourced from the Sarpang district in Southern Bhutan. The 'Big' species of cardamom is regarded as one of the top cash crop in Bhutan which contributes significantly to the GDP of Bhutan. In fact, the big cardamom is featured as one of the top 10 commodity exports of the country. The big cardamom is valued for its high quality essential oil.
In particular, the brown cardamom is valued by both by the government as well as farmers. The reason is that it is of high value, and is of enormous export potential. Thus the commodity fetches very attractive prices for the farmers. This is also the only spice grown in Bhutan that had little domestic consumption. Thus, whatever was produced was shipped abroad to earn foreign currency.
Increase in the export of cardamom to Bangladesh
Meanwhile, although the market for cardamom was sluggish with unpredictable prices, cardamom export to Bangladesh increased in 2017.
Bhutan exported 669MT of cardamom in 2017 and earned USD 7.35M. This is the highest quantity of cardamom exported to Bangladesh in the last eight years. In 2016, Bhutan exported 300MT of cardamom and earned USD 4.5M.
The proprietor of the Bhutan Export Business Line (BEBL) based in Phuentsholing, Yeshey Wangchuk, said that although the export increased in 2017 but the price was not good.
"Export would increase and that is when the price drops," he said. "When the quantity is less, the price increases."
At present, BEBL is exporting cardamom at USD 11,000 per MT to Bangladesh. Yeshey Wangchuk said that the price could increase during the festival season in Bangladesh.
The current market price for the cash crop has again dropped in Phuentsholing. A kilogramme (kg) of cardamom fetches between Nu 600 and Nu 640. Whereas in January and February this year, a kg of cardamom fetched between Nu 700 and Nu 840.
This article first appeared in Kuensel and has been edited for the Daily Bhutan.
---