Meet Yeshi Choden – Bhutan's First Women Satellite Engineer, A Graduate Of The National University Of Singapore
Yeshi Choden, 25, got interested in Space Engineering out of curiosity as the discipline is a completely new course in Bhutan.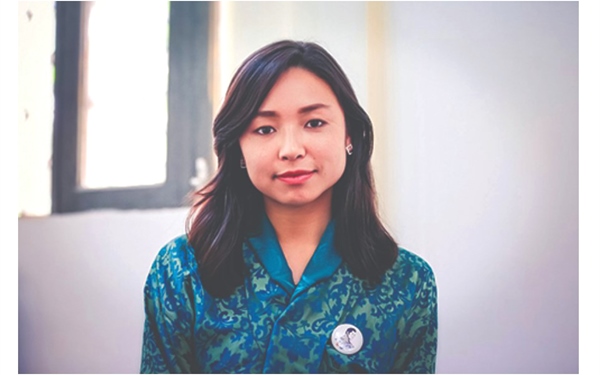 (Source: Business Bhutan)
By Kelzang Choden | BBS
Globally, the field of Space Engineering is still a male-dominated profession. However, in Bhutan, Yeshi Choden broke this stereotype when she became the first woman satellite engineer in the country.
Currently, she works in the Division of Telecom and Space under the Ministry of Information and Communications.
Her job scope includes developing and operating satellites, designing space applications systems as well as to keep up with Space Science & Technology developments.
What piqued Yeshi's interest in Space Engineering?
Yeshi Choden, 25, developed an interest in Space Engineering out of curiosity as the discipline is a completely new course in the country.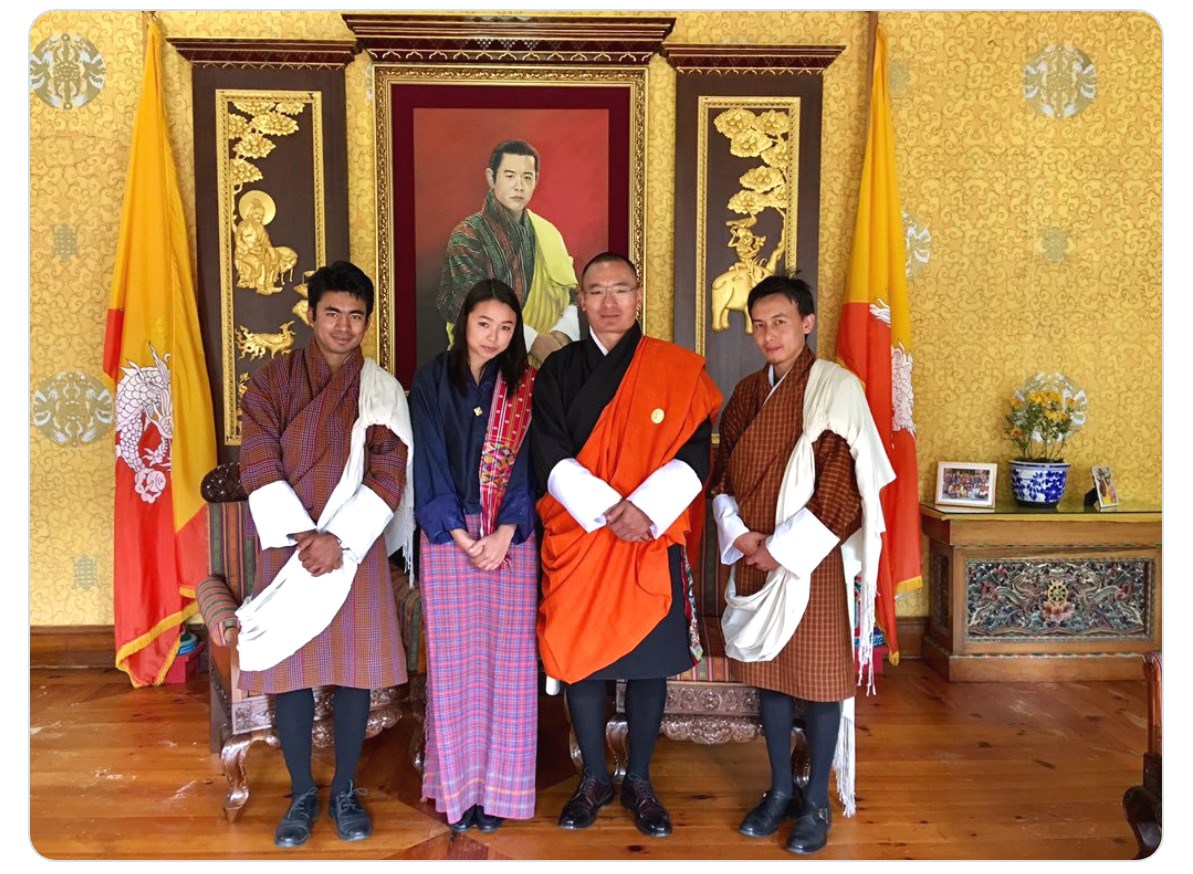 Space engineers - Kiran Kumar Pradhan, Yeshey Choden and Cheki Dorji with Ex-PM Tshering Tobgay (3rd from left).
Photo: Twitter/Tshering Tobgay
Moreover, His Majesty The King has been her role model since childhood and as the space initiative is a vision of His Majesty the King, she thought that it was only natural for her to take this "once-in-a-lifetime opportunity and challenge herself to endeavour in fulfilling His Majesty's vision."
To fulfil her dream, not only did she excel academically, Yeshi even topped the civil service exams.  
In 2015, she graduated in Civil Engineering from the National University of Singapore, under the King's scholarship. She then completed her Masters in Space Engineering in 2018 at the Kyushu Institute of Technology in Japan.
During her training, Yeshi, along with three other space engineers (Kiran Pradhan, Cheki Dorji, and Pooja Lepcha) deployed Bhutan's first satellite, CubeSat BHUTAN-1 on 10 August last year.
Source: Youtube/SciNews
"We being the first few people to work as space engineers, had to figure out things by ourselves. Whereas if there was precedence, maybe we could ask for some advice or suggestions. Although it was quite challenging at the beginning, now I think we are quite comfortable and we have learned a lot about space engineering."
Yeshi wants to inspire more female to join the Space Engineering industry
Being the torchbearer as the first female satellite engineer, Yeshi is 'hopeful' for having set a path for all the young dreamers, especially girls aspiring to join the field of space engineering.
"I also feel a greater sense of responsibility towards the younger generation of our country and especially the young girls who will look up to me," said Yeshi Choden. 
With knowledge in science and mathematics, as well as a 'bit' of hard work, Yeshi thinks that anyone can become a space engineer.
"I just would like to say that gender view does not really matter in the space engineering field because how much you can contribute to the space programme really depends on how much you know about space and how willing you are to put in the effort. So it really boils down to meritocracy and your intellectual capability."
The future is really big for Bhutan, with the support and guidance from His Majesty The King who is the main force behind the space initiative.
"The space future for Bhutan looks very bright and as metaphorical as it may sound, we have the opportunity to explore space and utilise Space Science and Technology for the benefit of the Bhutanese people," said Yeshi.
This article first appeared in BBS and has been edited for Daily Bhutan.
---