Meet Choki Om – First Woman From Bhutan To Become A FIFA Referee
Originally from the district of Wangdue, Choki has already been a referee for over a decade.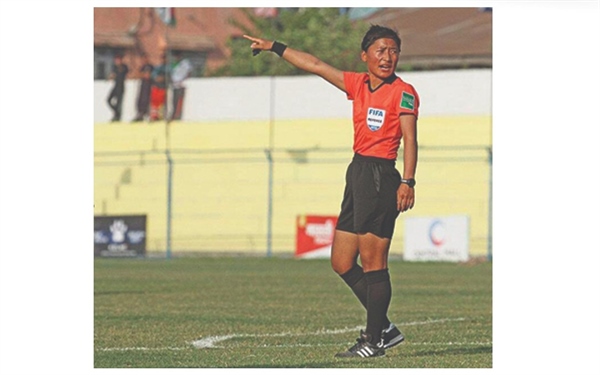 (Source: Business Bhutan)
By Dechen Dolkar | Business Bhutan
Choki Om, 27, is the first woman from Bhutan to become a Fédération Internationale de Football Association (FIFA) referee.
Originally from the district of Wangdue Phodrang, she has already been a referee for over a decade, since her school days. So far, Choki Om has officiated more than 12 matches.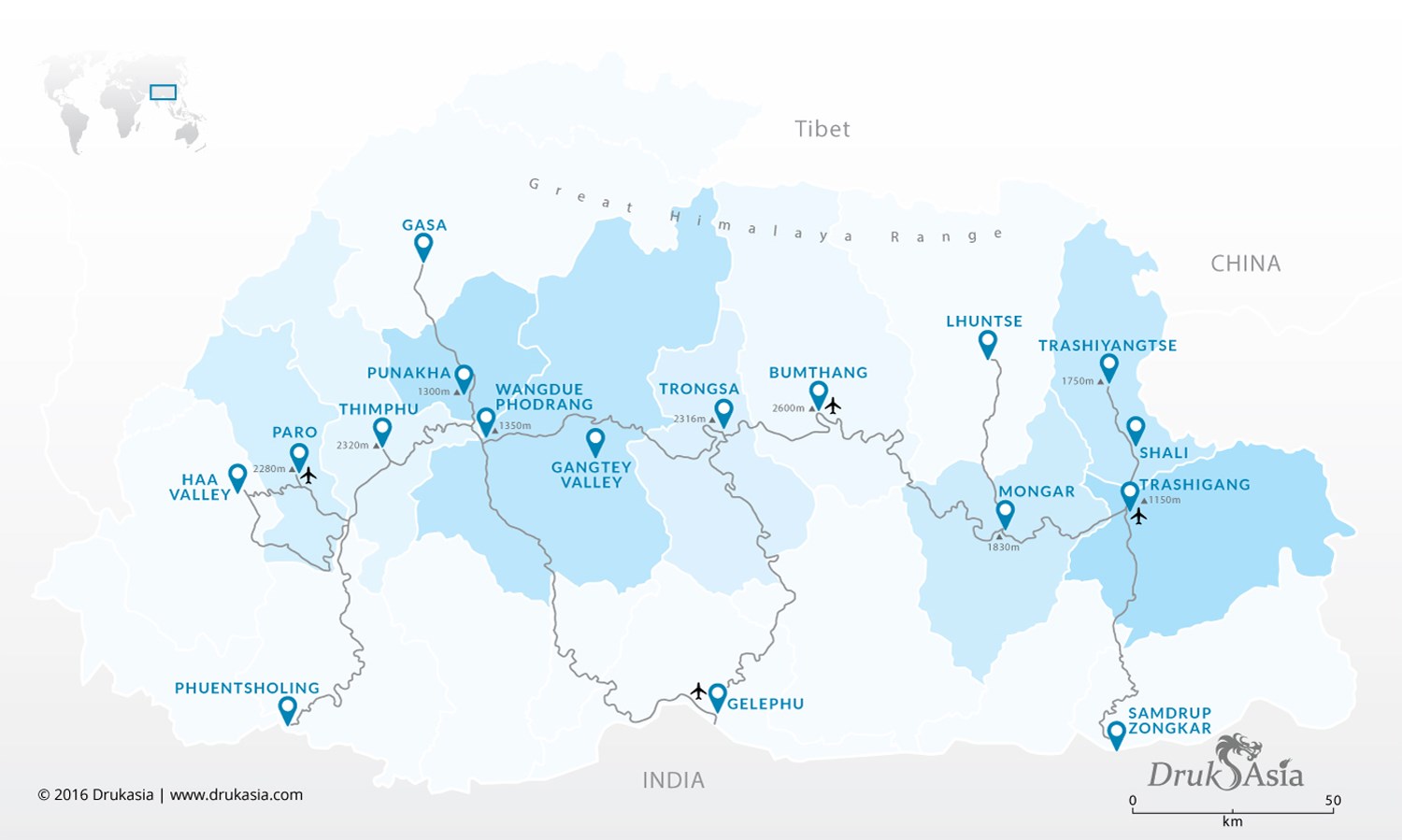 Location of Wangdue Phodrang.
Map: Druk Asia
She also has a Bachelor's degree in commerce and finance from the Gedu College of Business Studies in 2015.
Choki's journey in becoming a football referee
"I actually didn't start refereeing as my passion," she said, adding that her physical education teacher suggested that she should attend a basic refereeing course.
Initially, she was a referee in her school tournaments, which was very tiring as she was not really passionate about it.
However, when she was given the opportunity to officiate in national school tournaments, her interest in refereeing grew and she began to perform better as a referee.
To boost her refereeing skills, Choki Om has also participated in a master's course. She also attended courses alongside other national referees and seniors who have more knowledge regarding the rules of the games, conducted by the Bhutan Football Federation.
According to Choki, the challenges faced on the job include players going against the referee but it is a normal thing in all tournaments, even in international tournaments.
Choki's drive to perform better than her peers and seniors
"When I see others climbing up the ladder of success, I had to somehow do better than them and I think these mentality of performing better than my seniors inspired me to work harder and do well," she said.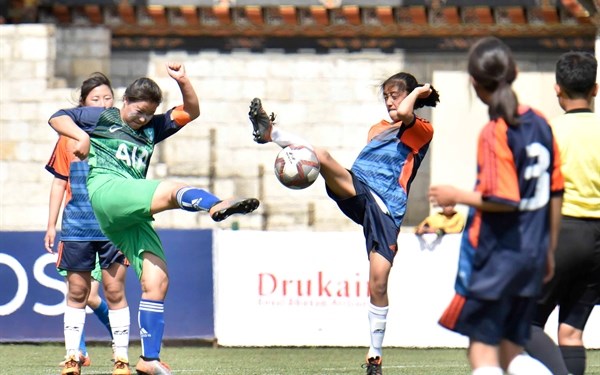 Photo: Facebook/Women Football in Bhutan
She said it was worth competing since she would get opportunities to officiate national school games.
Choki even got opportunities to venture overseas and she has been to the Asian Football Club's U14 festivals twice in Sri Lanka and Nepal.
After completing her degree, she decided to become a national woman referee on the football field.
Her road to getting into the FIFA panel was a tough one, as it took almost a decade for her to be where she is today.
"This is indeed a proud moment for me to say that I am the first woman from Bhutan to become a FIFA referee and the credit goes to all my seniors, fellow mates and especially my instructor," she said.
This article first appeared in Business Bhutan and has been edited for Daily Bhutan.
---