Mama's Dream - Bhutanese Clothing Line For Children
Mama's Dream also manufactures its entire clothing items in Bhutan, hence it helps to create various employment opportunities.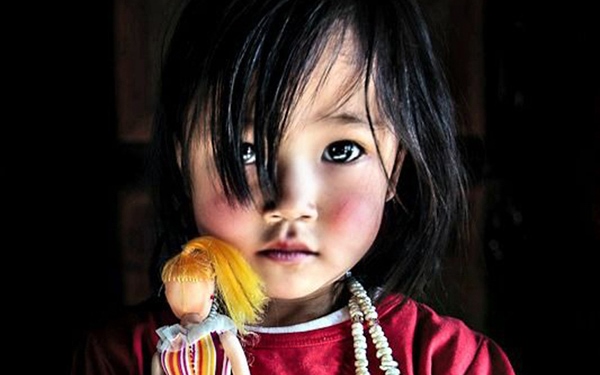 (Source: Pinterest/Gavin Gough)
By Pema Seldon | Business Bhutan
While many youth struggle to find a job, 22-year old Lhamo from Trashigang is living her dream by establishing a clothing line for infants and children up to 12 years of age.
Lhamo started Mama's Dream with the Bhutanese brand 'Melong' in 2017 because Bhutan does not have a company that targets this age group specifically even though there may be a few retail shops in the same category.
"But they merely sell imported clothes," said the mother of one adding that Mama's Dream is not just a retail shop that sells clothing for children but that it also designs and stitches clothes. 
"It is a brand for children and my son, Rigyel Semki Melong is my greatest inspiration," said Lhamo.
Inspiration behind Lhamo's concept
The idea of starting the children's clothing brand was conceived after she gave birth to her son.
"Whenever my husband and I bought clothes for our son, the clothes were always the rejected goods of famous foreign brands. The next thing we as a parents give to our children after food and shelter is clothing. I didn't want my son to grow up wearing those clothes," she said.
After much thought, she started Mama's Dream and created the brand 'Melong'. Lhamo also admires the Chhimi House of Design because of its clothes that fuse Bhutanese and modern design.
She first started stitching diaper bags and slippers for her newborn baby which turned out to be a beautiful start for 'Melong'.
Lhamo studied only up to class XI at Kelki higher secondary school in 2015 but due to poor health and financial constraints, she could not complete her studies. However, it did not stop her from pursuing her passion.
Collateral free loan from the Loden Foundation
For starters, she received a collateral free loan of Nu 500, 000 from the Loden Foundation.
Mama's Dream also manufactures its entire clothing items in Bhutan, hence it helps to create various employment opportunities. Since all the clothes are made in a hybrid of traditional and modern styles, it aids in preserving the country's culture.
Once she had made enough products, she started marketing them through social media. 
Challenges faced by Lhamo
However, to run the business, she had to make some sacrifices. Despite working an average of nine hours a day, she is still trying her best to spend enough time with her family, especially her son.
Moreover, she said that getting a good tailor in Bhutan was difficult.
"I could not deliver a few of my orders on time and incurred loss. I realised that you have to finish what you take on," she said.
However, Lhamo takes it as a lesson learnt and says that she has now grown as an entrepreneur and become much more responsible and conscious because of the experience.
According to her, hard work, determination and self-discipline are the three requirements to be a successful entrepreneur.
This article first appeared in Business Bhutan and has been edited for the Daily Bhutan.
---