Making Money Out Of Thrash - Meet Bhutan's Winner Of The SAARC Women Entrepreneur Of The Year 2018 Award
Chogyal Lhamo collects waste and turn them into useful items such as bags, containers and dust-bins for sale.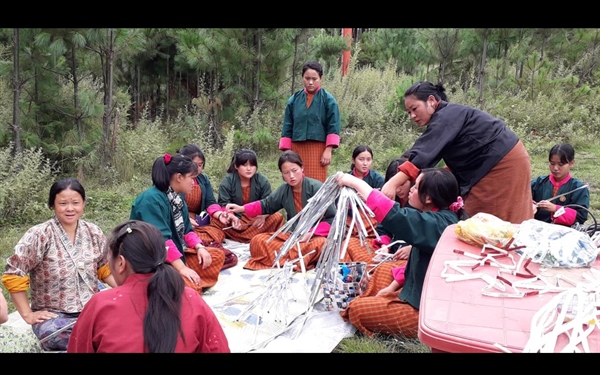 (Source: Facebook/ Green Bhutan Waste Management)
By Dechen Dolkar | Business Bhutan
Chogyal Lhamo, 42, from Nubi Gewog in Trongsa is an entrepreneur who collects waste and turn them into useful items such as bags, containers and dust-bins for sale.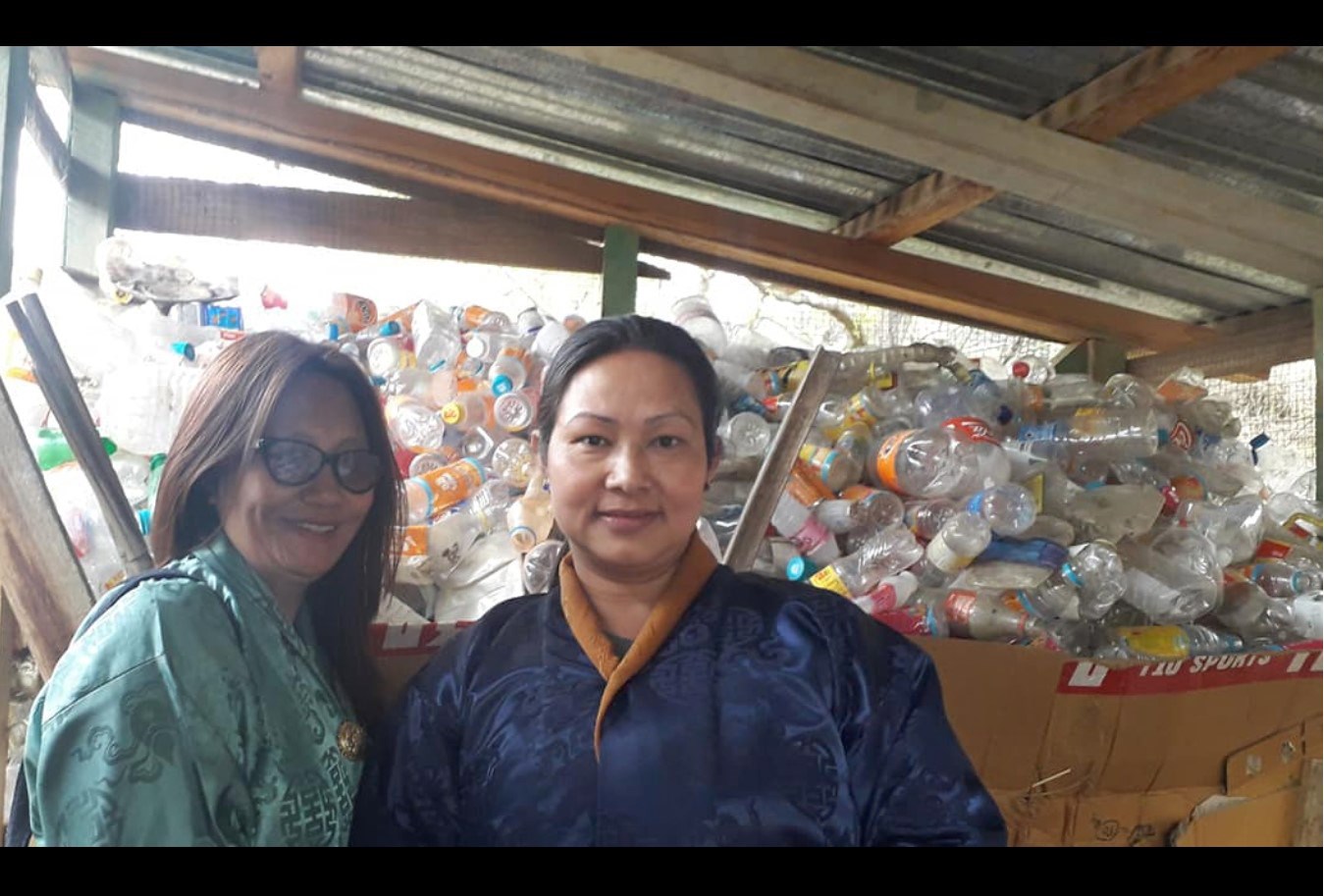 Photo: Facebook/ Green Bhutan Waste Management
A mother of three who is based in Bumthang, Chogyal Lhamo is the only entrepreneur dealing with collecting waste in her district. Her firm is known as Green Bhutan Waste Management.
How Chogyal Lhamo became interested in collecting waste as a business
She started out as a scrap dealer in 2008, after resigning from corporate service in 2001. Her business grew and she formally became a waste entrepreneur from 2014.
"After my husband expired I left my job thinking that the salary will not be enough for survival. I wanted to start a business and therefore came back to my home-town," said Chogyal Lhamo.
At the beginning she planned to start a conventional business. However, it required a huge start-up cost and involved massive risks. Therefore, in order to minimise risk, she started small, without investing any capital.
"That's when I came up with an idea that would benefit both the society and our environment," she said.
A typical working day for Chogyal Lhamo
Today, Chogyal Lhamo has a pick-up truck which she drives herself and she goes from door to door to collect waste at 8.30am and works till 9pm sometimes.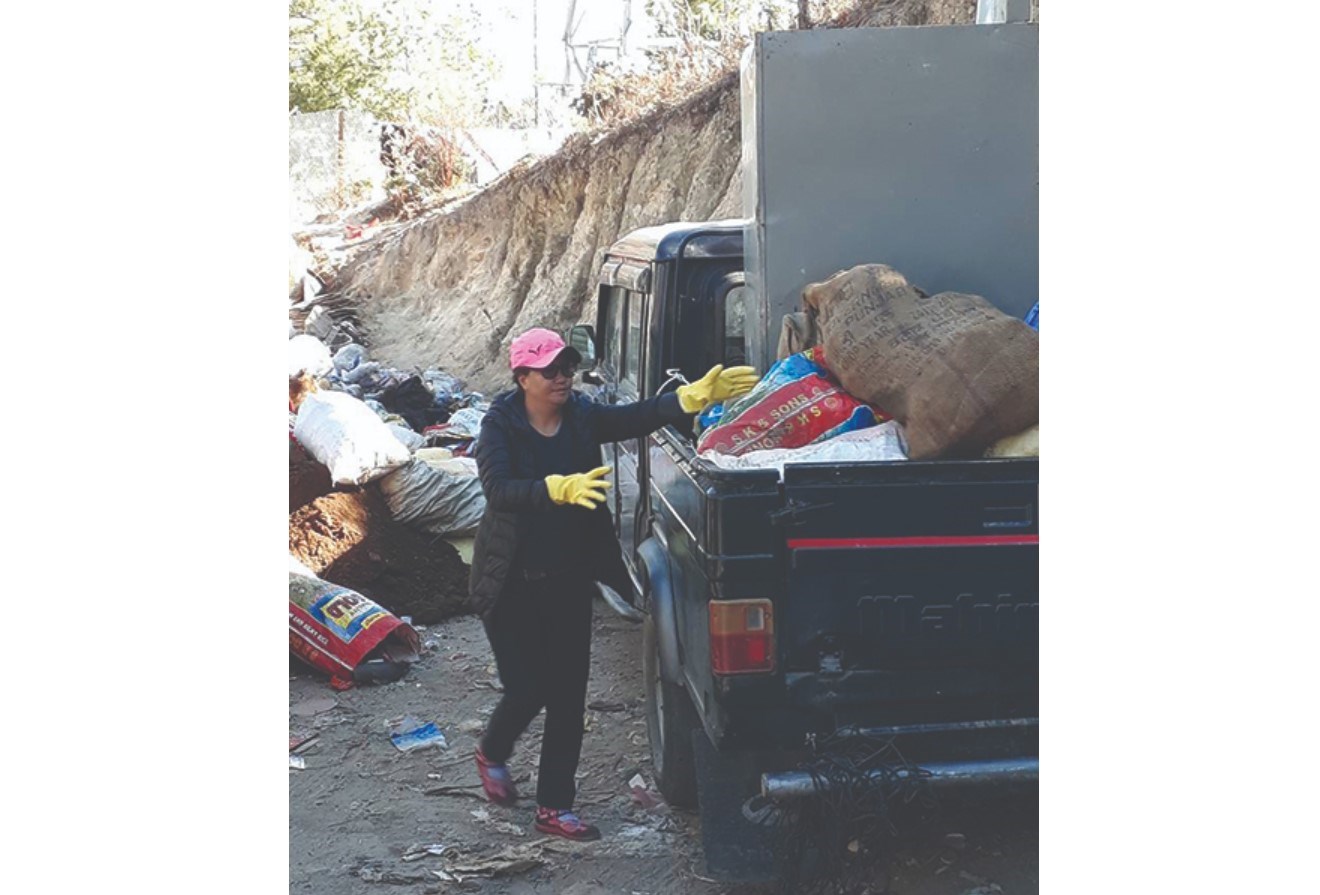 Photo: Business Bhutan
She usually collects trash from gewogs, chiwogs, schools, institutions, hospitals, corporations and all kinds of organisations in Bumthang.
In a typical day, she can collect an average of more than one tonne of trash. The trash normally consists of pet bottles, glass bottles, cardboards, e-waste, plastics and metal.
Wastes such as tins and metals are crushed, then supplied to a major scrap dealer in Phuentsholing.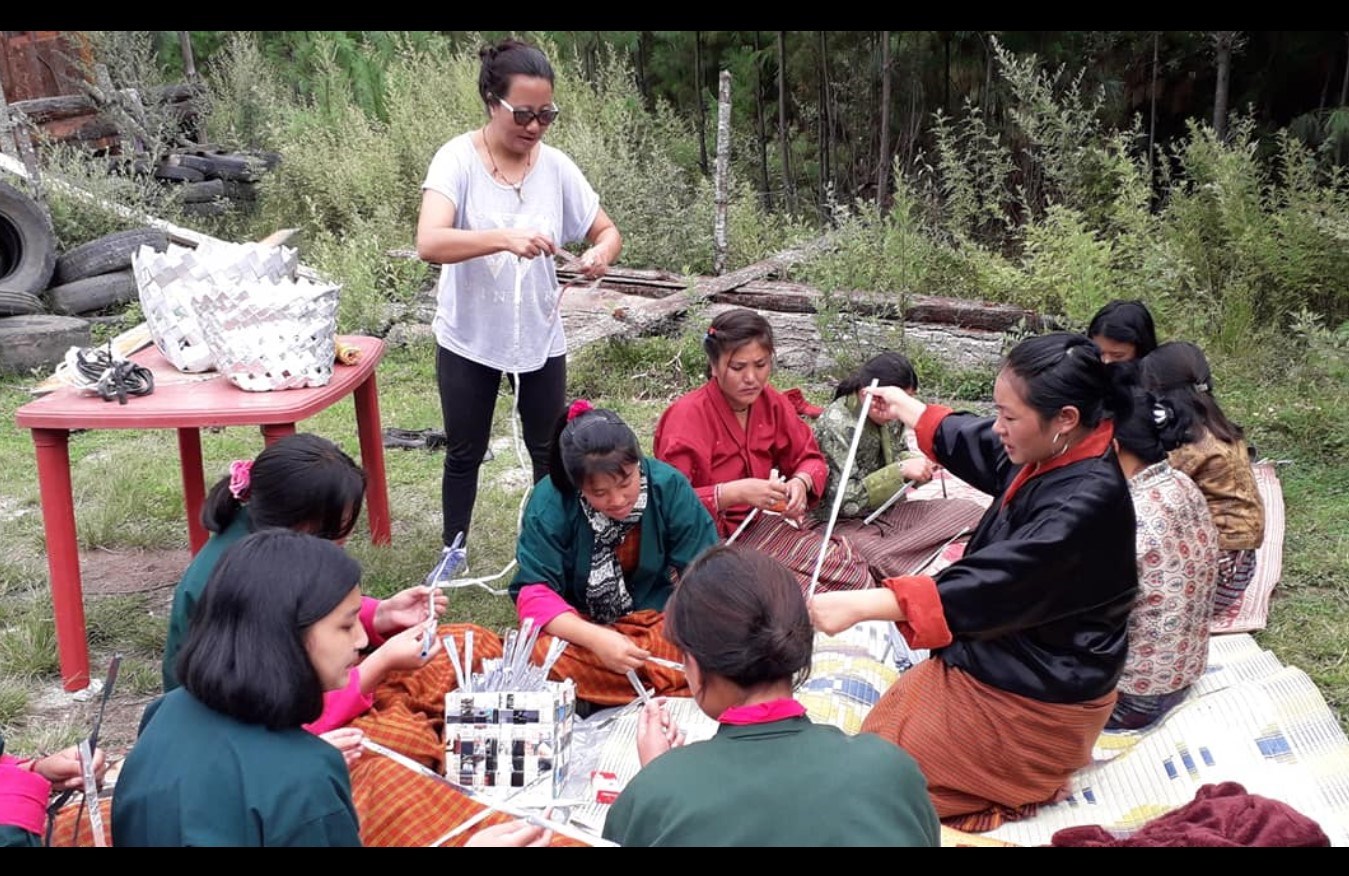 Photo: Facebook/ Green Bhutan Waste Management
Plastics and tetra-pack waste are recycled into new products like bags, containers and dustbins which she sells. She also produces laptop bags, pen stands and handbags out of the waste.
Challenges which Chogyal Lhamo faced
Due to a lack of manpower, Chogyal Lhamo said that currently her business is not operating at its fullest potential. Other obstacles include: inadequate required machines, lack of professional advocacy and limited financial support.
"My business doesn't enjoy a massive cash flow but it does operate sustainably after all expenses incurred."
Currently, she has three employees, down from 15 employees which she hired at the beginning. Some of her staff resigned because of the social stigma attached to waste collectors.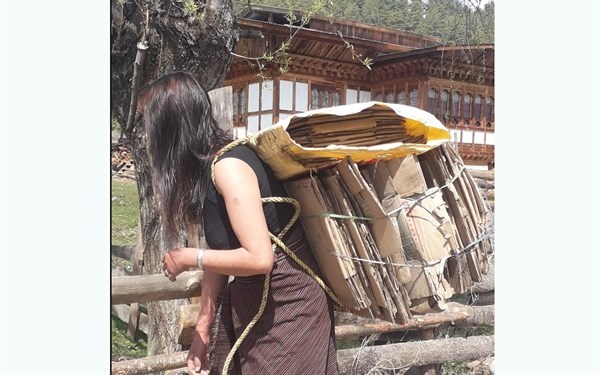 Photo: Facebook/ Green Bhutan Waste Management
Undaunted by the difficulties faced, Chogyal Lhamo persisted. Her determination and hard work paid off handsomely. She won the SAARC women entrepreneur of the year 2018 award, held at Colombo in Sri Lanka on March 2 this year, alongside seven other women entrepreneurs.
"I believe that women are as capable as men. I always have an urge to walk shoulder to shoulder with men in our society," she said.
Chogyal Lhamo added that despite being looked down upon in society for being a woman and being made fun of for doing such a 'messy' job, she is happy.
"I wake up confidently and work hard with determination every single day to get the job done. I think my will-power and actions are finally paying off," she said.
This article first appeared in Business Bhutan and has been edited for Daily Bhutan.
---