TRAVEL SEASON IN BHUTAN
Just because your bank account doesn't boast a whole bunch of extra zeroes on your monthly statement doesn't mean you can't satiate your wanderlust with a spectacular vacation to Bhutan. In fact, there are numerous travel hacks and tips that can help you stretch your dollar to its maximum, creating unique and memorable holidays.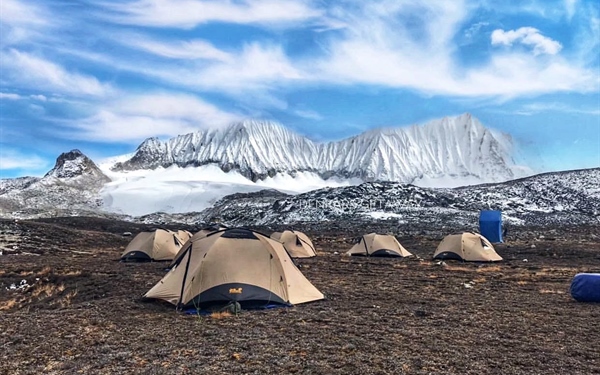 LEAN SEASON TRAVEL TO BHUTAN

A landlocked country located in the eastern Himalayas. Bhutan has an extremely diverse climate, which varies with an altitude. It is difficult to accurately generalize the climate of Bhutan due to its variations in elevations and seasons.
Generally, Bhutan experiences four seasons. The kingdom is one of the blessed countries to have seasonal variations. From June to September is the monsoon season with heavy rains and high humidity, it is the hottest in the South. From mid-September to November is autumn, basically sunny with some snow at higher altitudes Late November to early March can be very cold across much of the country. Mid-March to May is spring and Mid April to June you will find beautiful flower blooming and pre-monsoon showers starting in June.
Although every climate brings beauty in its vicinity and Bhutan also witnesses travellers from around the world at different times of the year for diverse purposes. However many people have the misconception about travelling to Bhutan during the offseason, especially during summer.
Summer starts in June and extends up to August. This is the best season to visit Bhutan if you want to catch a closer and clear look of the Himalayan Mountains and be amazed by the lush green paddy fields and landscapes.
Summer rain in Bhutan drizzles once every 2-3 days. The weather is pleasant compared to other seasons. Although summer witness monsoon, still you will also get to view snow-capped mountain peaks. The snow-capped mountains remain evergreen all year round. The best of the snow-capped mountain will be seen from Dochola Pass from the elevation of 3100 m. You will drive through the jaw-dropping natural scenery of the eastern Himalayas with their snow-capped peaks from Dochola Pass. One can also circumambulate around Druk Wangyal Chorten. 108 look-alike memorial stupa is built and has become of go the MUST Stop Over landmark. If you are a photography enthusiast some of the stunning photographs of snow-capped mountains are taken at Dochola Pass.
Besides sightseeing spots, you will be able to relish Bhutanese locally grown culinary and gastronomy experience more during summer. Bhutan is famous for Ema-Dashi (chill cheese curry) one of the spicy cuisines in the world, the green chilli used to cook and make sun-dried chilli are seen during summer. As you drive along Punakha you will see fields full of chilli plantation. Besides chilli season many fresh and organic fruits are served for guest's pleasure.
Apart from the lush green landscape, if you think you are missing on attending the festival in Bhutan. Don't worry. If you want to witness an annual religious and cultural festival travel to Haa. Annual Haa festival is held once a year. During the festival, they showcase unique mask dance as a part of the religious performance, traditional culture of local people, traditional sports (archery) nomadic lifestyles and unique Haap cuisine. Haa has several homestays/farm stays, if you would like to immerse more into local culture and tradition you should perhaps stay in one of the homestays.
Druk Asia ensures you have a great time amidst monsoon season. Take back home a memory you will cherish for the rest of your lifetime.
---
---