Korean International Cooperation Agency Contributes US$4m To WFP Bhutan, In Support Of School Feeding Programme
It seeks to assist the transition and scaling-up of the school feeding programme to a national school nutrition programme.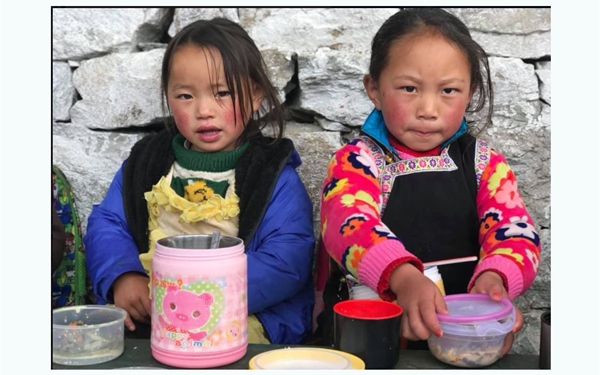 (Source: Facebook/UNICEF Bhutan)
By Yangchen C Rinzin | Kuensel
The Korean International Cooperation Agency (KOICA) has committed to contribute USD 4 million to the World Food Programme (WFP) in Bhutan until 2023, in support of school feeding.
In a bid to improve the dietary and health practices among students in the country, a Memorandum of Understanding (MoU) was signed on 11 December between the two agencies.
It seeks to assist the transition and scaling-up of the school feeding programme to a national school nutrition programme.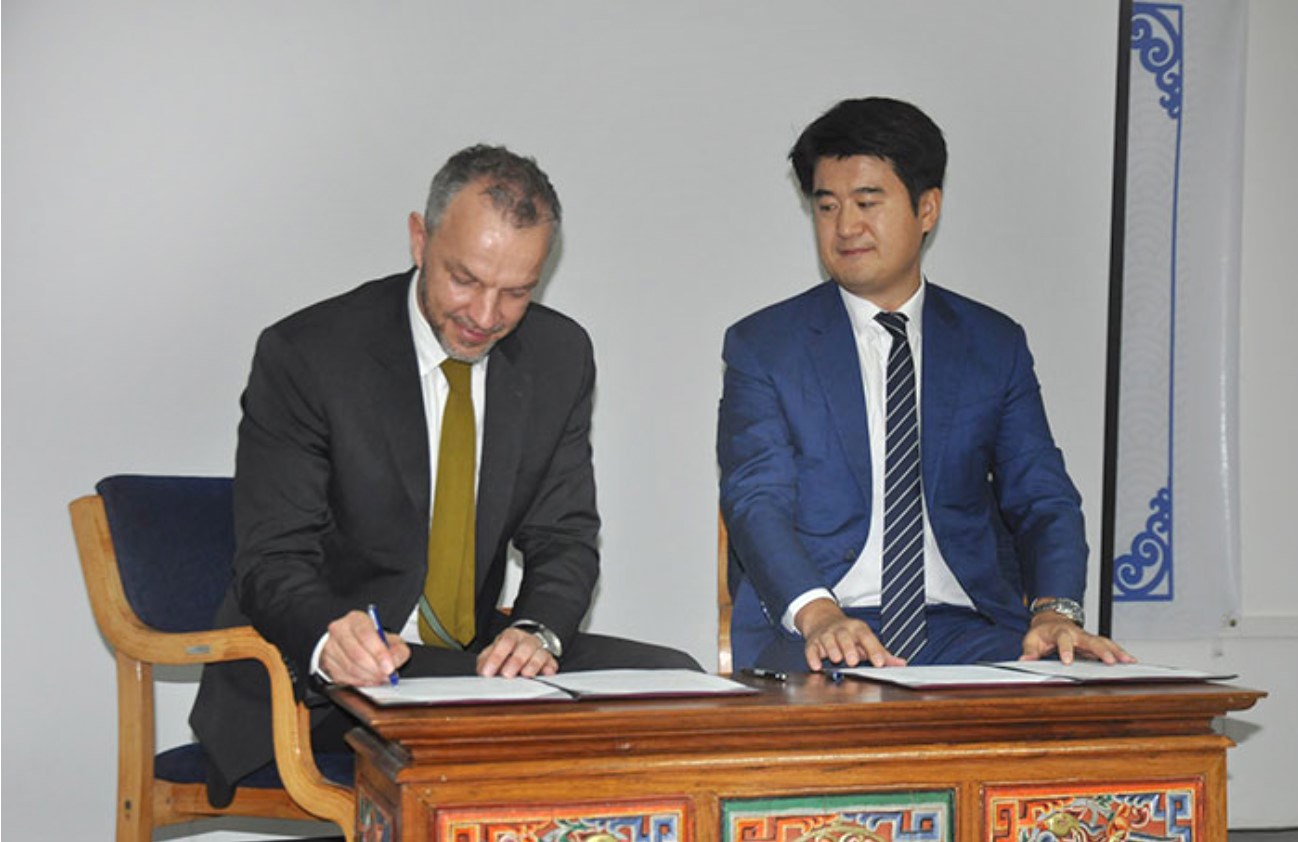 Photo: Kuensel
This, according to education officials, would address the double burden of malnutrition in Bhutan by focusing on the reduction of micronutrient deficiencies and non-communicable diseases.
What's in store for the project in Bhutan?
The project is expected to improve Bhutan's school kitchen as well as storage infrastructure and facilities.
By aiming to develop national standards, the project has plans to build 27 kitchen and stores, and to refurbish 34 existing kitchens and stores.
WFP Programme Officer, Kencho Wangmo said that merely talking about nutrition and healthy school meals is not enough, if the environment where the meals are produced are of inferior quality.
"The idea is to develop standards in three versions, for schools that produce less than 600 meals a day, 600-1,200 meals in a day and more than 1,200 meals a day," she explained.
In addition, appropriate measures will be implemented to improve the functionality of kitchen and stores so as to reduce the risks of contamination in the process of food preparation.
Kencho Wangmo added that a national food and dietary guidelines for school aged children will be developed, and the supply chain will be optimised by reducing transportation costs.
Other plans in the pipeline include:
teacher and cook training,
creation of a cook book,
online integrated school-based health and nutrition,
education monitoring and reporting system
Merits of the Menu Optimiser Tool
The WFP, along with government partners will introduce the Menu Optimiser Tool, in which the most nutrition-rich menu is provided (at the lowest cost), with the highest proportion of local ingredients used.
Source: Youtube/WFP Bhutan
"With the optimised menu, it would cost Nu 12.72 a child against Nu 15.92 in the current menu. There'll be 24 different food items in the menu against 19 items at present," Kencho Wangmo revealed.
Besides providing nutritious meals to students at a lower cost, the tool also supports about 9,000 farmers by linking their products to these schools. This could thereby increase the income of farmers.
On top of that, measures will be taken to boost the capacity development of small-holder farmers, and to strengthen the efficiency of government agencies.
WFP Bhutan's Office Head, Svante Helms said that the recent salary increase for teachers and health workers in the country is a strong signal to the world that education and health is the foundation and bedrock of a thriving nation.
"This will ensure that children have access to quality meals in school, integrated in a broader package of health and nutrition services," he added.
To increase food diversity and nutrient content in school meals, WFP will also collaborate with the education and health ministries to change the eating habits of Bhutan's children.
The WFP phased its operation out of Bhutan last year and handed over 30,000 of its beneficiaries to the government. The current food project is part of Bhutan's strategic plan for 2019-2023.
This article first appeared in Kuensel and has been edited for Daily Bhutan.
---