In A Bid To Move From 'Aid To Trade', Bhutan Aims To Forge More Economic Partnerships Globally
Foreign Minister, Dr Tandi Dorji said that the government 'wants to change' the way Bhutan's foreign policy has been looked at.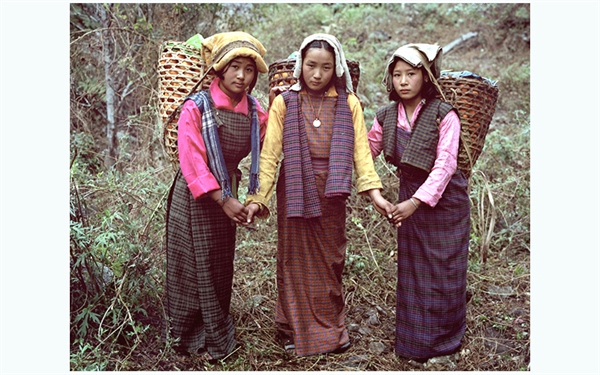 (Source: RENEW Bhutan)
By MB Subba | Kuensel
According to the Foreign Minister, Dr Tandi Dorji, Bhutan will move from an aid-based country to one that will engage in trade with other countries.
He was speaking about the 14th Round Table Meeting (RTM), which will be held from March 12 to 14 in Thimphu, at the fourth 'meet the press' session on 8 March. 
The RTM is jointly organised by the government and the United Nations Systems in Bhutan, and will be co-chaired by the foreign minister and UNDP Administrator, Achim Steiner.
Bhutan's bid to move from 'aid to trade'
"We have to move from aid to trade. We have to also look for more partnerships. Development partners would also be interested to know what we can offer to them," said Dr Tandi Dorji.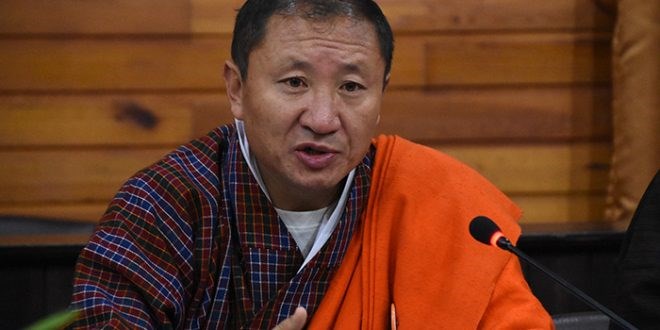 Foreign Minister of Bhutan - Dr Tandi Dorji
Photo: Kuensel
He also mentioned that Bhutan cannot continue to ask for assistance from development partners forever when the country will be starting the process of graduating from the club of least developed countries.
The RTM meeting, he said, would be an important platform for development partners to come together to discuss plans and programmes.
He also added that the government 'wants to change' the way Bhutan's foreign policy has been looked at.
"It will be no more about political diplomacy. Now we are moving towards economic diplomacy to see economic opportunities through the engagement of our missions abroad," he explained.
The government, Dr Tandi Dorji said, will engage civil society organisations and representatives of all the political parties to sit in the RTM for the first time.
The RTM's format has changed and that presentations and panel discussions will be held to discuss the opportunities and challenges.
What issues will be addressed at the RTM?
These presentations and discussions will cover Bhutan's 12th Five Year Plan (FYP), macroeconomic situation and outlook, as well as climate change and disaster risk management issues.
According to Dr Tandi Dorji, about 20 multi-lateral agencies and 17 bilateral agencies had confirmed their participation as of 8 March and more agencies are expected to confirm.
On top of that, about 120 foreign dignitaries are expected to attend the RTM.
The RTM is the highest forum for policy dialogue between Bhutan and its development partners. The meeting will provide a unique opportunity to deepen understanding and partnerships through the sharing of development experiences including successes, challenges and future priorities.
Aims of organising the RTM
According to a press release from the GNH Commission, the 14th RTM is being organised at a very important and crucial juncture in Bhutan's development journey.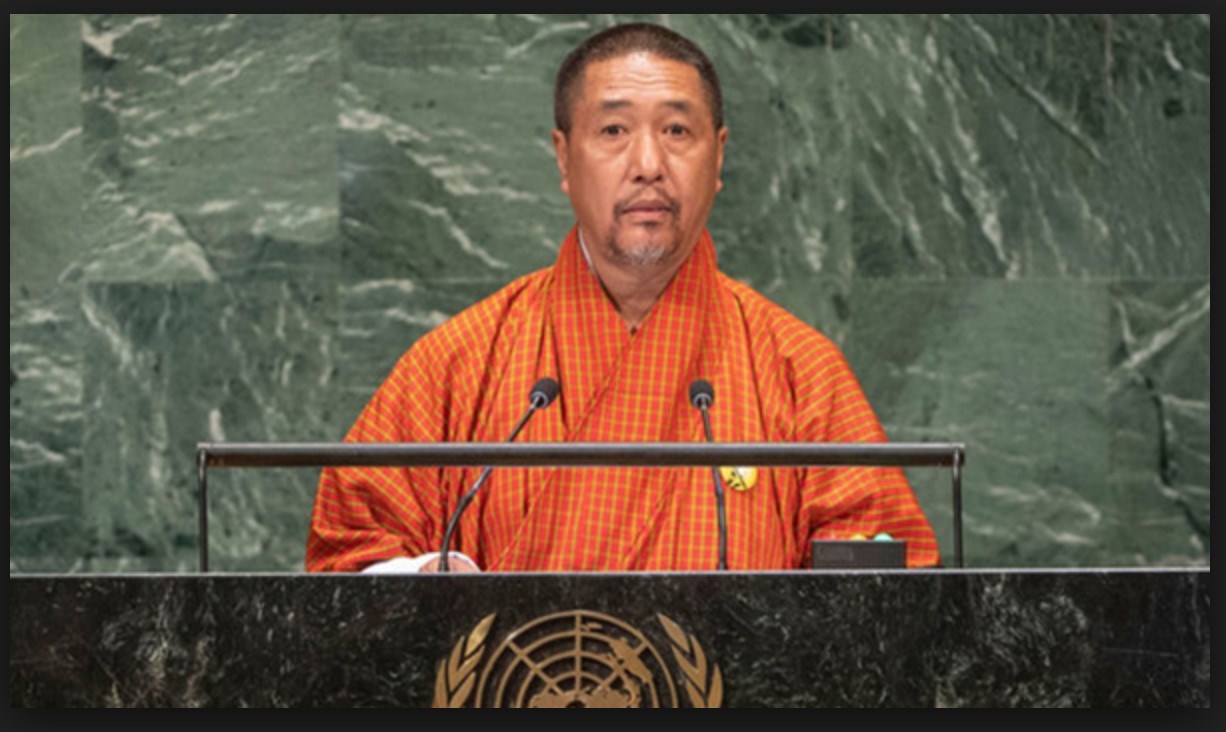 Addressing the United Nation's 73rd General Assembly in New York, the Chief Advisor, Tshering Wangchuk said that it is important that Bhutan's graduation from the Least Developed Countries (LDC) category is paced to enable the country to prepare for the impact resulting from the withdrawal of international support measures.
Photo: BBS
The United Nations General Assembly at its 73rd session endorsed Bhutan's graduation from the least developed countries (LDC) category by 2023.
The 12th Five Year Plan will be Bhutan's last plan as a LDC and is geared towards addressing the last mile challenges in its development efforts to ensure that the transition is smooth and sustainable.
The 14th RTM assumes high significance and importance as this will be the first meeting between the Royal Government of Bhutan and its development partners for the 12th Five Year Plan, according to the press release.
"The 14th RTM will also be an occasion to celebrate the achievements that Bhutan has made in collaboration with our development partners since embarking on its development path in 1961 leading to its LDC graduation. It will help to define our future strategies." 
This article first appeared in Kuensel and has been edited for Daily Bhutan.
---