Haa Plans To Set Up 100 More Homestays To Promote Eco-Tourism In Bhutan
Haa's unique selling point is that it is a green dzongkhag with a clean environment and rich cultural heritage.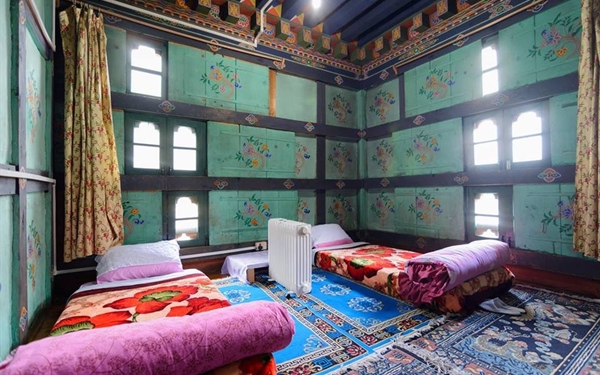 (Source: Ugyen's Homestay)
By Dechen Dolkar | Business Bhutan
The district of Haa in Bhutan plans to come up with 100 more homestays during the 12th Five Year Plan. 
Currently, there are 24 homestays in the dzongkhag (district) located in all the six gewogs (villages) of Haa.
Ultimately, the dzongkhag plans to have homestays in all the gewogs so that tourists can get an opportunity to stay in any part of Haa.
According to the Tourism Council of Bhutan, the number of tourists visiting Haa in 2017 was 5,225.
In 2016, there were 4,550 tourist arrivals and in 2015, the figure stood at 4,212.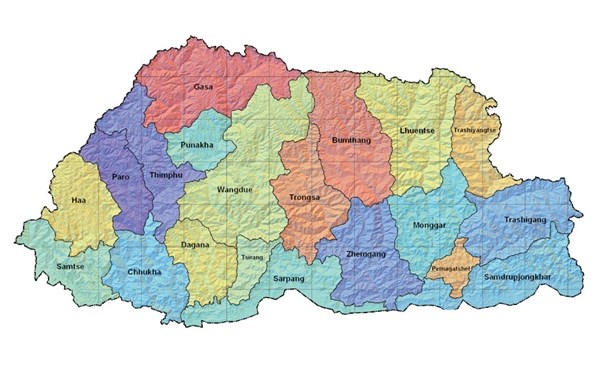 Location of Haa Valley, Bhutan.
Source: Maps of the World
While this was an increase from the previous year, it is still much lower than Haa's capacity to absorb more tourists.
Promoting Haa as a green dzongkhag
Haa's dzongda, Kinzang Dorji said that Haa cannot boast of having many tourist sites unlike other parts of the country such as Paro.
However, Haa's unique selling point is that it is a green dzongkhag with a clean environment and rich cultural heritage.
"Therefore, we are taking advantage of what we've got rather than looking at what others have," said the dzongda.
Source: Youtube/WanderlustVideo
Moreover, the lush valley of Haa is also popular for its stunning scenery which makes it a hiker's delight.
The verdant surroundings, exquisite architectures as well as the delectable local cuisines are also highlights for any visitors to this district.
The district is also trying to promote tourism through homestays and nature tourism.
"What we have is nature tourism. We are trying to promote homestays offering something different and unique," added the dzongda.
The pros of having homestays is that they do not require big investments because basically, what is needed is an upgrading of existing facilities.
Another perk of running homestays is that it empowers women through employment. In the case of Haa, most of the homestays are actually managed by women.
"The homestays owners are making enough money, and no homestay is running at a loss," the dzongda explained.
In addition, homestays in general do not require regular employees. Owners are responsible for keeping their rooms clean.
Challenges of running homestays
As easy as it may seem to run homestays, some challenges abound. For instance, homestays do not have enough capacity to market themselves.
Another issue is the collection of bills. When tour operators send guests to homestays, they say that they will pay for the homestays, but sometimes the collection cost is even more than the income. 
The owner of Ugyen's Homestay said that he has not been getting bill payments on time and some of the bills have not been paid by the tour operators.
Source: Youtube/veera raghavan venkatesan
Similarly, Dema, the owner of Chimi Homestay revealed that the payments are not in cash and they have to go through office with bills and this process takes time.
Steps taken to resolve payment issues
To address these problems, Haa has come up with a tourist information center for the first time, which will help the homestays to market themselves and collect bills. The center will be run by the Association of Homestays in Haa.
"We also regulate the price of the homestays so that nobody gets cheated. Depending on the standard of homestays, the prices can range from Nu 1,000 to Nu 3,000 per night," said the dzongda.
Promoting the unique products from Haa
On top of that, the dzongda also mentioned that they want yak herders and other individuals to come up with unique products so that they can tag their own price and sell them at the center.
To promote tourism in the dzongkag, the authorities would also train them to make souvenirs. Thus far, the dzongkhag has trained homestays owners by sending them to Kathmandu.
Moreover, to Haa dzongkhag is also going to supply greenhouse materials to every homestay owner so that they can grow organic vegetables.
The dzongda also highlighted that for Haa, the upcoming Royal Bhutan Flower exhibition in June 2020 will be one of the biggest opportunities for the district to promote tourism.
"Haa cannot promote tourism through high-end hotels, the dzongkhag tshogdue (DT) has put a moratorium on the construction of high-end hotels. As of now, there are only three 3-star hotels. These hotels are already approved in principle or already exist before the DT resolutions. It was three years back. We are thinking not to lift this moratorium," said the dzongda.
This article first appeared in Business Bhutan and has been edited for Daily Bhutan.
---