Gakyed Gatoen - Festival of Happiness Seeks To Promote Bhutan's Products
The idea of the festival was to enable tourists and Bhutanese to learn about the traditional cottage industry.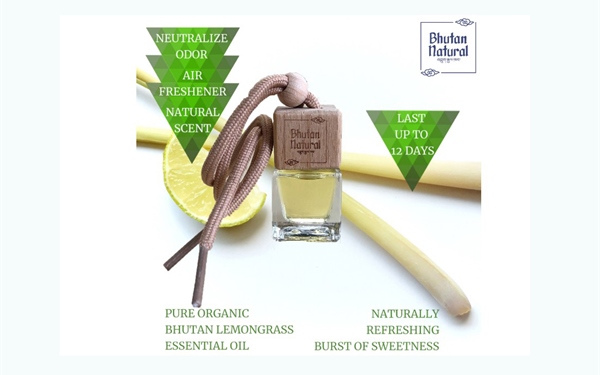 (Source: Bhutan Natural)
By Phub Dem | Kuensel
Local rice instead of the variety of scented imported rice at government conferences, local dried fruits instead of Bangkok sweets as desert or even chugo (dried yak cheese) instead of candies inside Bhutan's aircraft.
Will substituting imported goods with local produce help promote and develop Bhutan's cottage and small-scale industries?
Bhutan's government tries to promote CSIs through various initiatives
Despite initiatives to promote local produce, the limited locally produced goods cannot compete with imported goods that have already flooded the market.
To promote Cottage and Small Industries in the country, Gakyed Gatoen -Festival of Happiness and the Decentralized Hands-On Exhibition (D-HOPE) catalogue was launched in Thimphu. 
D-HOPE is an initiation of DCSI and JICA Bhutan to stimulate rural enterprise development by introducing concepts and practices initiated in Japan.
The 6th edition of the catalogue presents information on different business types and location of the cottage and small industry entrepreneurs.
There are more than 140 business and contact details of the local entrepreneurs in the catalogue. About 17,000 copies of the D-HOPE catalogue will be distributed around the country to enable local consumers to be familiar with Bhutan's CSI products.
According to the Department of Cottage and Small Industry (DCSI), this will also help to promote and advertise the business of the local entrepreneurs in the country.
See how chugo is made. 'Chugo' the smoked hard cheese is also known as the Bhutanese Cheese candy. It has a texture similar to Cottage Cheese. Raw milk is left to ferment in a warm corner of the house, followed by adding fresh milk to the fermented one over a period of a few days.
Source: Youtube/Denkars Getaway 
During the launch of the sixth edition of the Decentralised Hands-on Programme Exhibition (D-HOPE) catalogue on 31 October 2019, Economic Affairs Minister, Loknath Sharma said that the Cottage and Small Industry (CSI) produce receives lukewarm support from the public.
Through D-HOPE, the department aims to enhance the product visibility of new entrepreneurs and to encourage existing entrepreneurs to sell their goods.
Therefore, the ministry aspires to build a digital platform to make access to all local products easier. Besides harnessing the benefits of technology, a digital catalogue for CSI products will also benefit both the producers and consumers.
"A Memorandum of Understanding should be signed with Druk Holding and Investment (DHI) to urge the companies to use local products especially during festivals and special occasions."
Lyonpo Loknath Sharma said that rather than importing packaged food from other countries for Bhutan's airplanes, DrukAir and Bhutan Airlines can also use local products.  
"It is high time Bhutan shift to local products and help local entrepreneurs."
Although multiple programmes have been carried out in the cottage and small industries sector, the Lyonpo said the events are mostly happening in 'silos and in tit-bits'.
"It is important for Bhutanese entrepreneurs to work collectively and receive the recognition and certifications accordingly," the Lyonpo said.
Important roles played by CSIs in Bhutan
CSIs play a critical role in diversifying Bhutan's economy and building a national economy base besides empowering women.
Her Majesty the Queen of Bhutan established RENEW, a Civil Society Organisation in 2004, dedicated to the empowerment of vulnerable women, especially the victims and survivors of domestic violence so that they can emerge as socially and economically independent members of their communities.  
Source: Youtube/RENEW
This sector also helps to improve living standards, enhance rural income and generate jobs for Bhutanese.
Acknowledging the importance of CSI, the Lyonpo said that small-scale production has the potential to reverse the economic basket and platform from the urban to rural areas.
The Chief Industry Officer of Department of Cottage and Small Industry, Singye Dorji, said goods and services produced by entrepreneurs will have difficulty contributing to Bhutan's economic growth if they cannot find a good market.
So far, more than 200 CSI entrepreneurs have been trained based on the concept of D-HOPE in Bhutan.
The idea of the festival was to offer everyone, both tourists and Bhutanese the opportunity to learn about the traditional cottage industry and experience the manufacturing processes first-hand.
This article first appeared in Kuensel and has been edited for Daily Bhutan.
---