Five High End Hotels From Bhutan Bagged International Awards
The five award winning hotels are: dusitD2 Yarkay, Terma Linca Resort and Spa, Zhiwaling Heritage, Le Meridien Thimphu and Taj Tashi hotels.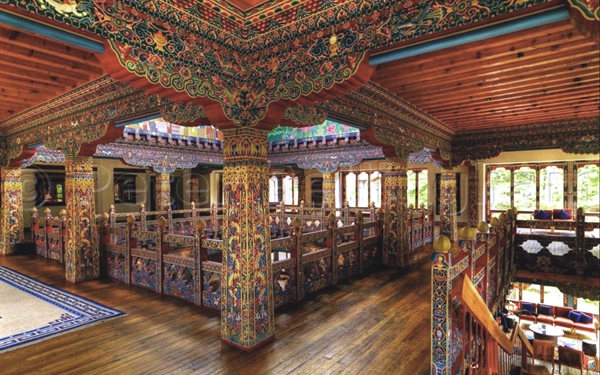 (Source: Peter Bellingham Photography)
By Tshering Dendup | BBS
dusitD2 Yarkay hotel in Bhutan bagged six accolades including the Best Italian Cuisine in Asia at the prestigious Haute Grandeur Global Hotel awards in Malaysia last month.
The Haute Grandeur Global Hotel Award is regarded as the pinnacle of achievement in global hospitality. The aim of this award is acknowledge outstanding hotel, spa and restaurant services.
Moreover, dusitD2 Yarkay hotel in Bhutan also received three silver awards at the South Asian Travel Awards (SATA) held in Sri Lanka in September this year. 
The SATA has been recognising the best of South Asia's hospitality and travel industry since 2016. The prestigious annual event honours organisations and individuals through a wide range of categories.
Attributes of dusitD2 hotel in Bhutan
"At dusitD2 Yarkay, we believe that our employees are our greatest asset. That is why the testament of hard work is shown in the nine awards that we have received. When they work together as a team as you see at the backdrop, the Thuenpa Puenzhi, together you can achieve great things," said Sonam Maekay Penjor, the General Manager of dusitD2 Yarkay.
Source: Youtube/Druk Asia Bhutan Travel Specialist
"Awards like this should remind us to be always mindful of our customers and to be appreciative of their loyalty to us. We have won the best Italian cuisine in Asia, we would like to see many more awards which will highlight the property, not just in Bhutan but also in the region."
"Like what His Majesty has always said, although we are a small country, what we lack in numbers, we must make up for in talent, hard work and a sense of purpose to serve the Tsa-Wa-Sum. So I think if each of us takes this responsibility very seriously, we can all excel and compete with the best in the world," added the General Manager.
Other hotels in Bhutan recognised as well
Similarly, four other hotels including Terma Linca Resort and Spa, Zhiwaling Heritage, Le Meridien Thimphu and Taj Tashi hotels also bagged silver awards at SATA.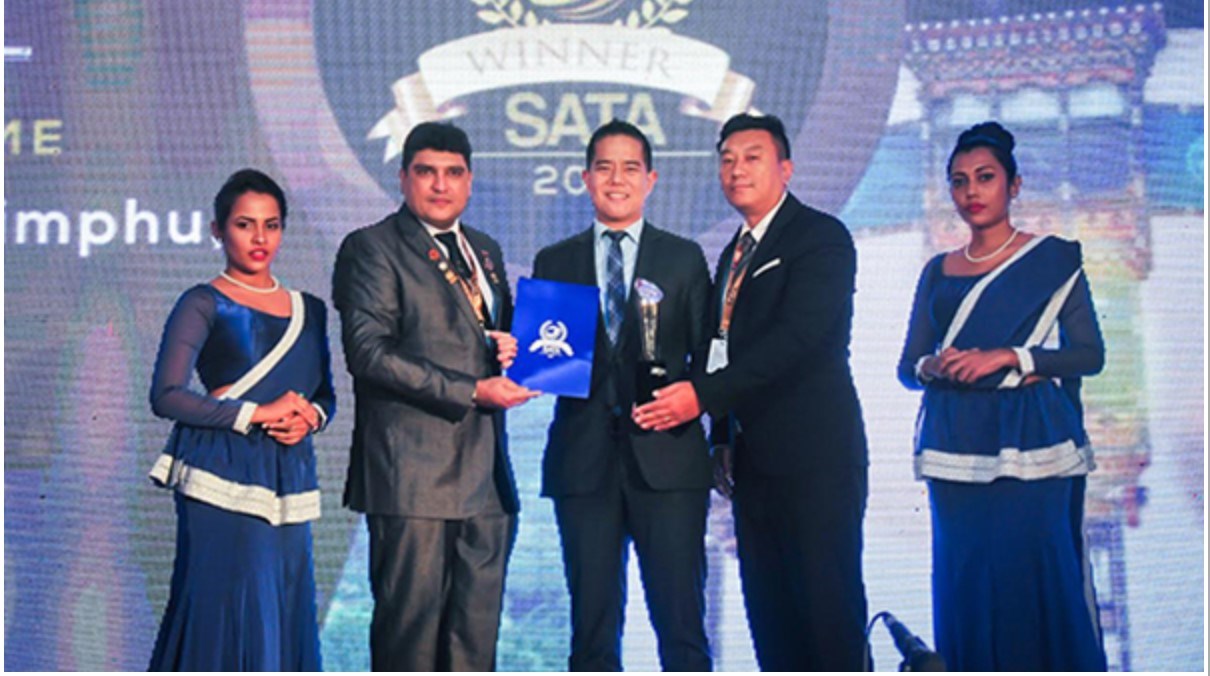 Photo: BBS
Terma Linca Resort and Spa won the leading boutique hotel/ resort as well as the leading family resort awards. 
Whereas Zhiwaling Heritage in the district of Paro won the leading eco-friendly resort and heritage hotel. 
In addition, Le Meridien Thimphu won the leading business hotel and leading meeting and conference hotel awards while the Taj Tashi won the leading luxury hotel/resort award.
According to the Hotel and Restaurant Association of Bhutan (HRAB), such achievements by the hotels in Bhutan are an indication that the standards of hotels in the country are improving, thus garnering international recognition.
The HRAB also mentioned that such success will go a long way in improving the standards of hotels in Bhutan. Currently, there are over 250 tourist-standard hotels in the country.
The association believes more of such achievements can be attained with Bhutan's focus on its 'high value, low volume' tourism policy.
This article first appeared in BBS and has been edited for Daily Bhutan.
---