Finding One's Voice: Rapping In The Kingdom Of Bhutan
The lack of support for rappers stems from the general misconception that most people have about rap.
(Source: Youtube/aBit Bhutan)
By Samphelma Rigsel Yargay | The Bhutanese
While the rap scene in Bhutan is growing continually as more youths are releasing their own songs, rappers still do not feel that rap is a widely accepted genre in this tiny Himalayan Kingdom.
Popular rap artist and Flo studio owner/producer Drona said, "When it comes to Rap, people are not usually willing to sponsor us."
What is Rap?
Rap in Bhutan, like in the rest of the world, is a mix between poetry, protest songs, expressions and reflections on the realities of the street and in a way – life itself.
Source: Youtube/MStudioBhutan
Its roots sprang from African-American culture but has now become a global cultural movement, with each country and culture adapting rap to suit its own format and use.
Lack of support for rappers in Bhutan
Similarly, Rapper Nala added, "Support need not necessarily be in the form of money, it can be something as simple as like, a comment or share in social media."
The lack of support for rappers stems from the general misconception that most people have about rap.
"When people think of rap, they think of violence, drugs and gangs. However, rap is not what most people think, it is more of expressing yourself," explained rapper Drona.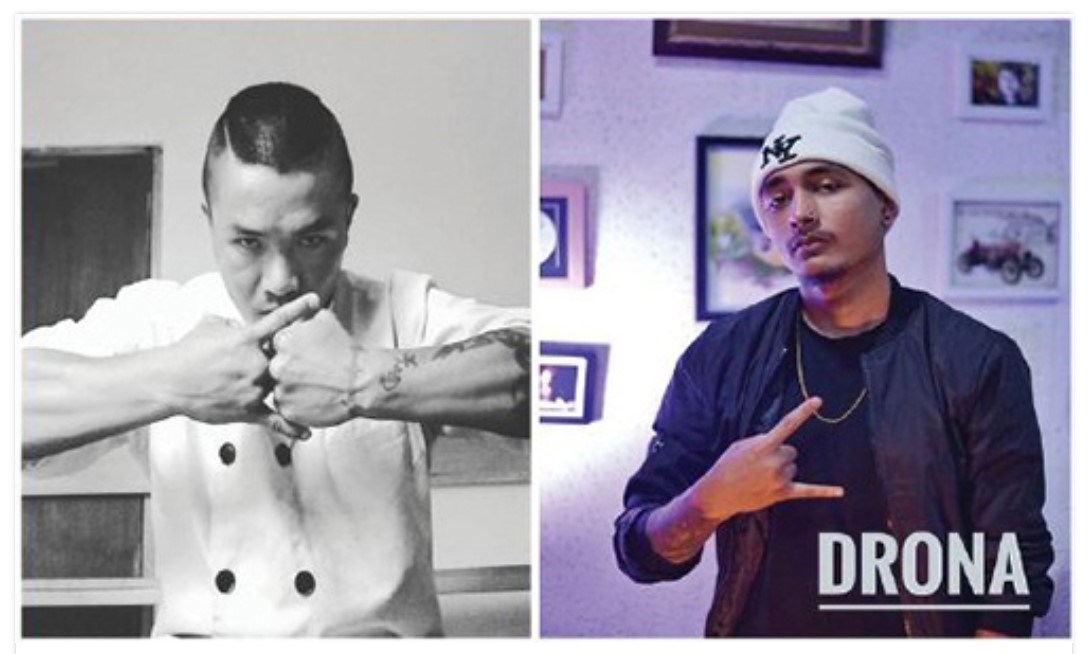 Bhutanese rappers - Nala & Drona
Photo: The Bhutanese
This is echoed by Nala who also said that he usually writes down what he feels and he is able to express his emotions that way.
Despite the difficulties in getting official and mainstream support, the two rappers remain very enthusiastic about rap.
While they may not be a part of mainstream Bhutanese culture, the rappers, like some of their colleagues, have a huge following with youth on YouTube, with their videos and songs hitting record views.
Difficulty in making a living out of rap
The dilemma faced by these two rappers in terms of making a living out of rap is similar to what other young and budding artists face online.
They cannot have huge album sales with a small market in Bhutan and making a full-time living out of rap shows is also not possible.
Source: Youtube/aBit Bhutan
However, these two young artists are making a huge impact on the Bhutanese youth beyond the well-known films and serials.
Drona is a student at RTC but still runs his own studio, the Flo studio provides interested artists with a recording platform.
Nala, a trained chef, is involved in numerous other areas but his primary focus is on music-making. Both artists create their own music and beats which they would use for themselves or to make for others.
The two artists encourage people to follow their passion and to keep working hard regardless of the obstacles that may slow them down.
This article first appeared in The Bhutanese and has been edited for Daily Bhutan.
---