Exciting Fringe Events Held In Thimphu Before Celebration Of Bhutan's 112th National Day
The main focus of this year's celebration is the unique culture of Bhutan.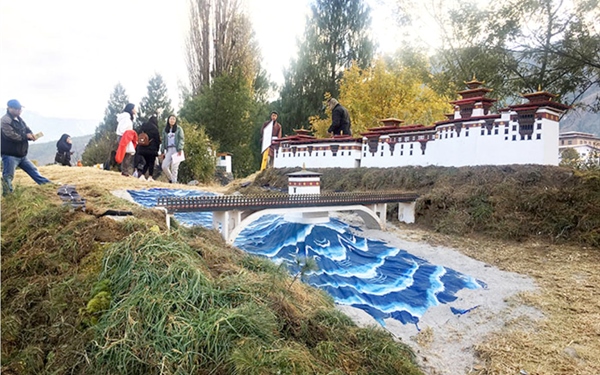 (Source: Kuensel)
By Staff Reporter | Kuensel
Thimphu is all set to host Bhutan's 112th National Day on 17 December.
According to the National Day Coordination Committee, the main focus of this year's celebration is the unique culture of Bhutan.
Catch glimpses of Bhutan's 111th National Day Celebration in 2018
Source: Facebook/Tourism Council of Bhutan
It is also designated as a day to pay tribute to the Kingdom's past, present and future Kings in the presence of His Majesty the Fourth King, His Majesty The King, and His Royal Highness the Gyalsey.
Some exciting events to look forward to in Thimphu
Meanwhile, as part of the main day celebrations, build-up programmes at the Centenary Coronation Park in Chanlimithang has already begun on 15 December. 
A three-day food festival was organised by the Trongsa Peonlop Thuendrel Club.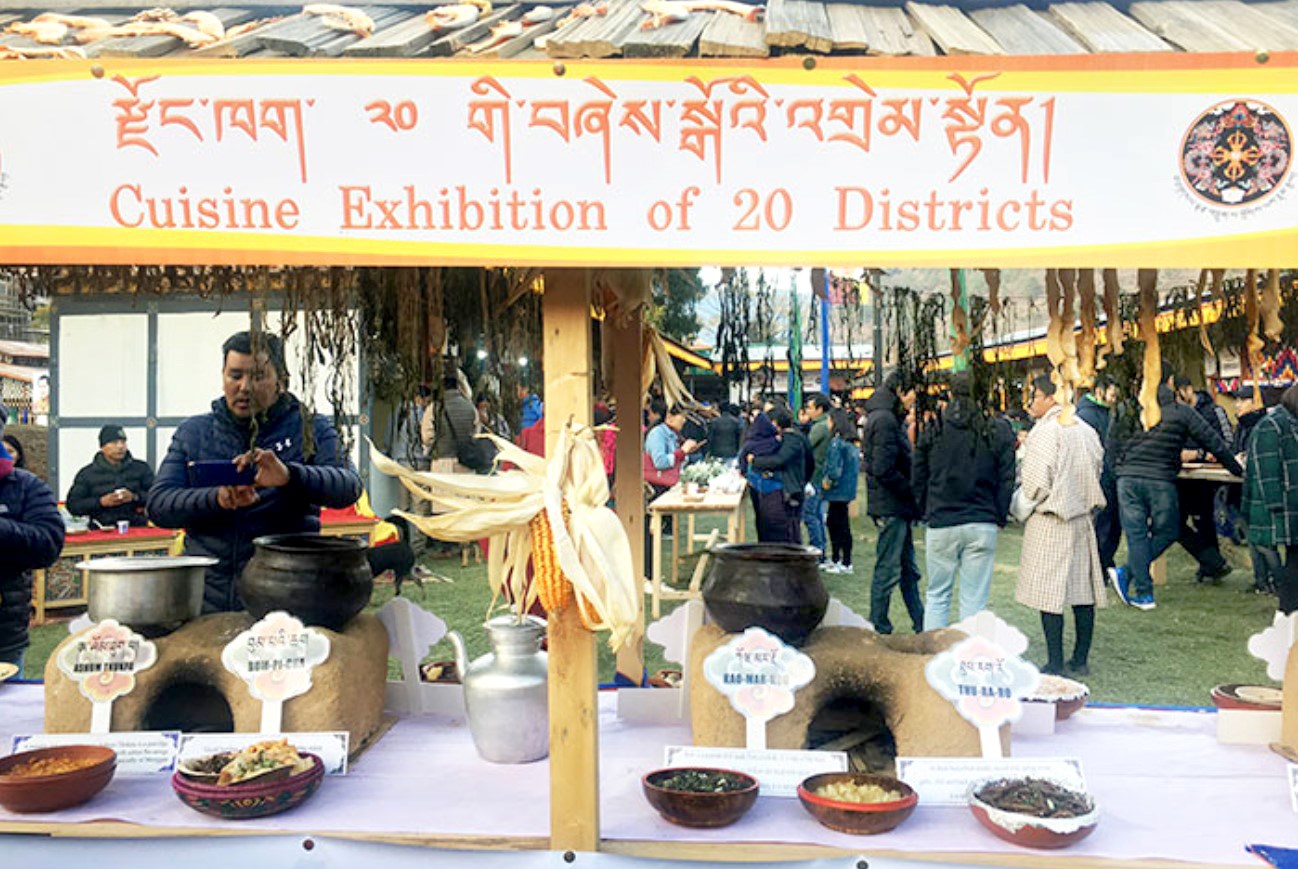 Photo: Kuensel
Live demonstrations of the preparation of different cuisine from all the 20 dzongkhags (districts) such as Ashom Thukpa from Trashiyangtse, Orayto from Mongar and Mangay from Wangdue Phodrang were showcased.
In addition, unique exhibitions were held and hundreds of Bhutanese as well as tourists gathered at the park to witness the local exhibits.
The exhibits featured Bhutan's 13 traditional arts and crafts, cuisine from 20 dzongkhags, miniature Bhutanese architecture with historical significance, as well as produce from the highlands.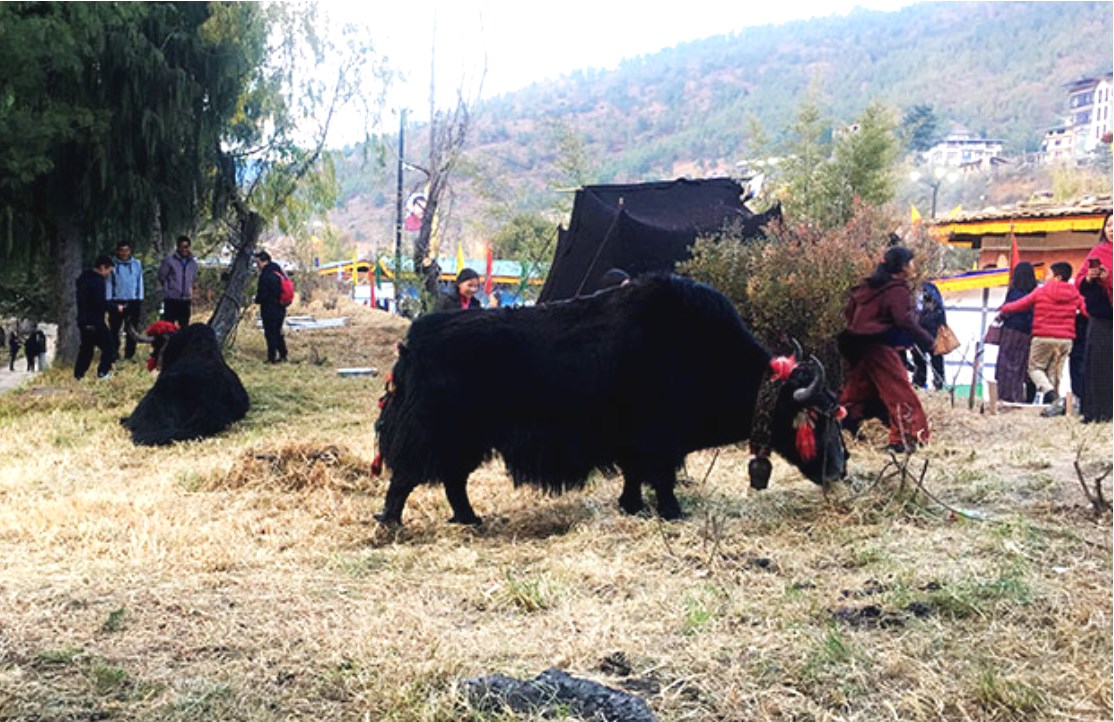 Three yaks from Laya - the Highlands of Bhutan seen at the park
Photo: Kuensel
Landmark replicas to look out for
There are also replicas of Bhutan's unique landmark on display, such as the Druk Wangyal Chorten (Stupa), Paro Ta Dzong (Monastery), Paro Taktsang (Tiger's Nest Monastery), and Wangdue Phodrang Dzong at the park. 
Moreover, Tashi Gomang from Tashichodzong in Thimphu, the Tango and Dongkola Monasteries, Paro Rinpung and Haa Dzong are also on display for devotees.
Tashi Gomang, which literally means 'one with many auspicious doors' is a three-dimensional portable shrine traditionally carried across the country on the backs of travelling priests.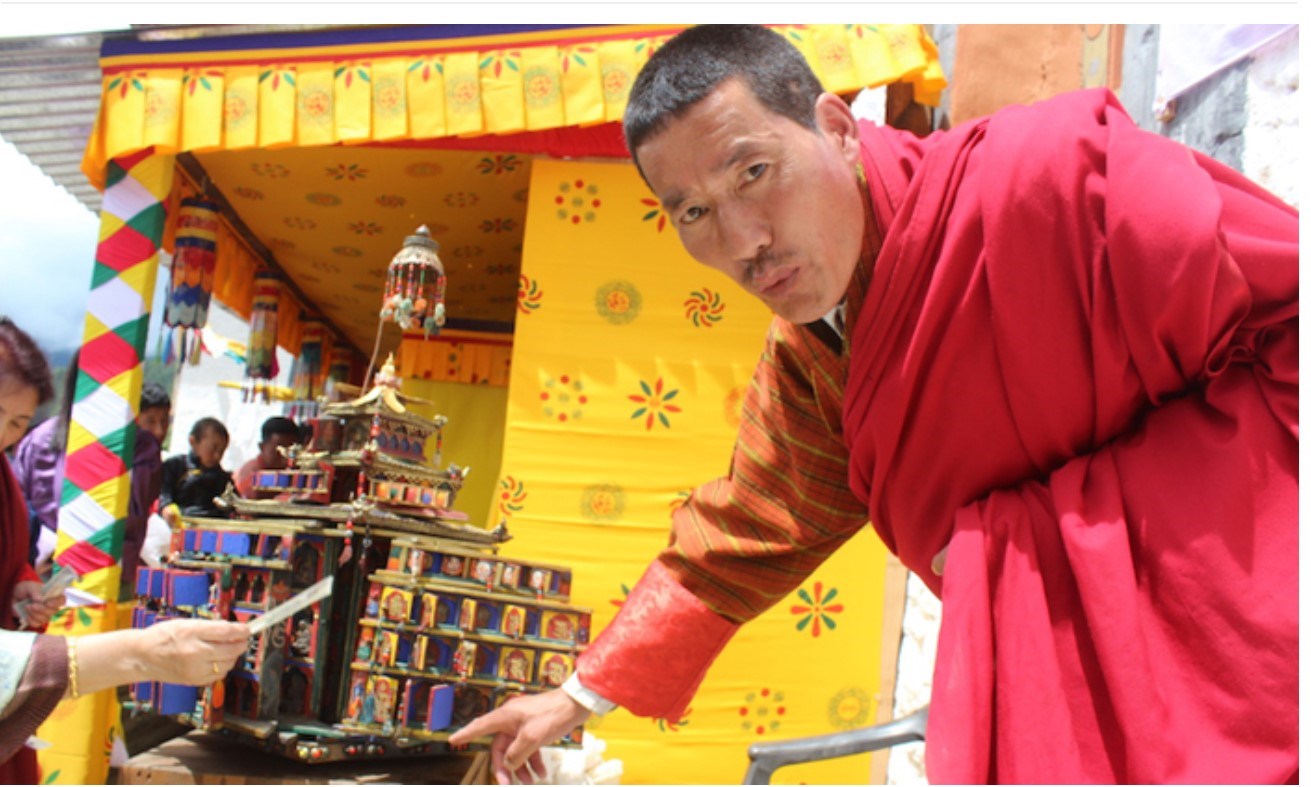 Viewing the Tashi Gomang is considered the equivalent of visiting a lhakhang (temple) in Bhutan
Photo: Kuensel
Other highlights to catch at the park include:
live demonstrations of local healing practices and services,
how different meals from different dzongkhags are prepared,
monks demonstrating how the mandala and ritual cakes (tormas) are made,
and artisans engaging in their respective artistic works.
To pay homage to Bhutan's unification under the first king – His Majesty Gongsar Ugyen Wangchuck, some rare pictures and videos of Bhutan's monarchs are also on display at the audio-visual gallery at the park.
This article first appeared in Kuensel and has been edited for Daily Bhutan.
---