Discover The 108 Retreat Caves Of Guru Rinpoche And Other Wonders At The Sacred Site Of Aja Ney In Bhutan
The Agriculture Minister of Bhutan who had visited the Ney said that it was indeed a great spiritual healing experience.
(Source: Ugyen Wangchuck Institute for Conservation and Environment)
By Yeshi Nidup | BBS
Located at an altitude of more than 3,500 metres above sea level lies the sacred hidden place of Aja Ney which is attributed to Guru Rinpoche, which means 'precious master'.
Who is Guru Rinpoche?
In Bhutan and Tibet, the highly revered Guru Rinpoche is regarded as a totally enlightened being, a fully awakened one, a Buddha.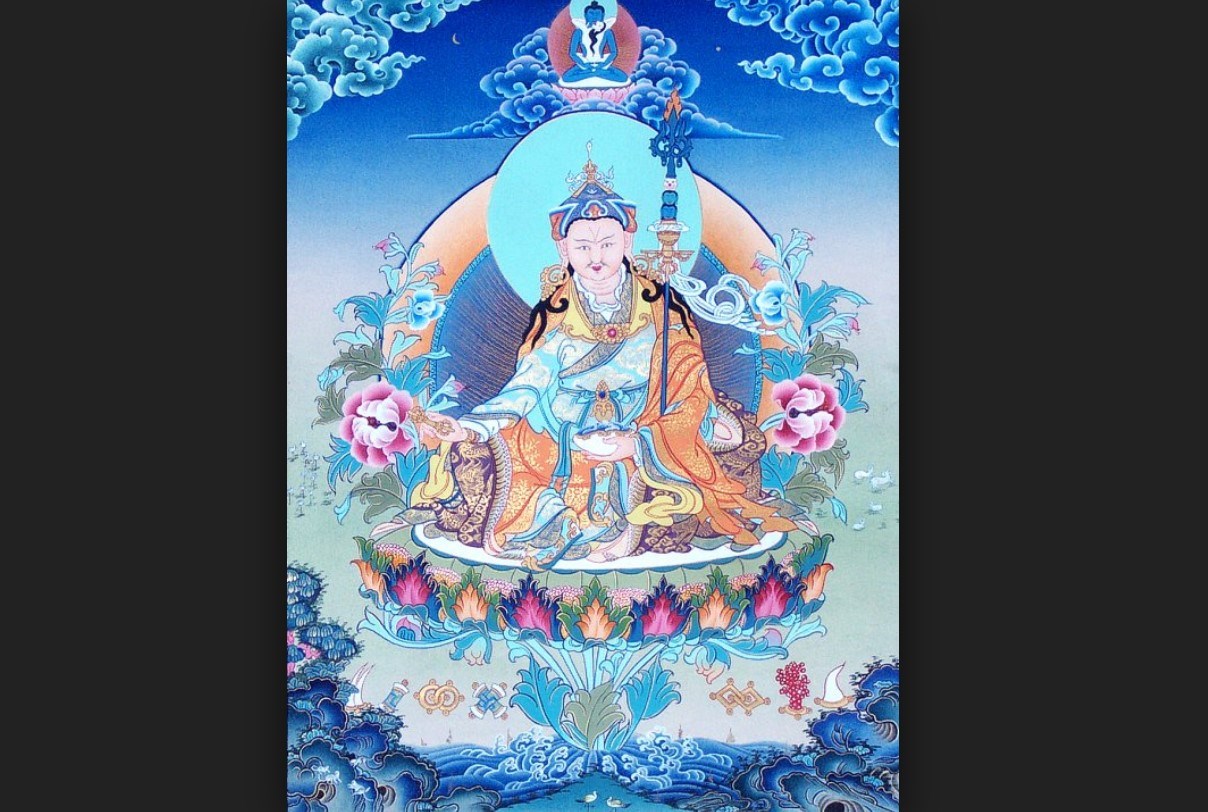 Photo: Bodhiactivity
He did not become enlightened gradually through practising the teachings of Buddha Shakyamuni. Instead, he was incarnated as a fully enlightened being. Through his form, primordial wisdom is manifested in the world to benefit all sentient beings.
Today, about more than 800 pilgrims in Bhutan visit the sacred site annually. The entire pilgrimage to Aja Ney usually takes about a week to be completed.
What awaits you at Aja Ney?
The sacred Aja Ney is home to a host of religious sites and symbols such as the Guru's foot and body prints, Khando Dowa Zangmo's footprint, the 108 retreat caves of Guru Rinpoche and the footprint of Lam Karma Jamyang, the man who discovered the hidden sacred site.
Aja Ney has also a popular menchu (hot stone bath therapy) in which water is heated by submerging red-hot stones into the bath. Visitors then dip their bodies and stay as long as they like in the bath, adding more hot stones when the water gets cold.
This is a popular curative method which is used throughout the country. It is believed that menchus can cure 18 diseases such as tuberculosis, body aches, ulcer and whooping cough.
Source: Youtube/Tenzin Jamtsho
"We can also see a pair of Jachungs and the wings of the Jachungs are believed to have 108 butter lamps, 108 lakes and 108 Tsa Tsas. It also has a pair of golden fish," explained Kezang Eden, one of the guides at the site.
There is also a famous stream known as 'Aai Chhu' which cascades from the rocky cliff at Tshekor.
"This stream came into existence after the Guru's walking stick was implanted in the rock. The stream falls into a rock basin forming a pool, where it is believed that the Guru had taken a bath. A bath in the pool is believed to purify a person," said Sangay Yeshi, a guide at the Ney.
Among the several sacred spots, the most renowned site is a small cave on the bank of Aja Chhu where Guru Rinpoche had meditated for three months.
The rock that bears the 100 sacred syllables 'Aa' is said to have been imprinted in the cave after the Guru has completed his meditation.
Photo: Ugyen Wangchuck Institute for Conservation and Environment
It is believed that the merit gained by chanting just one 'Baza Guru' or 'Mani' in Aja is equivalent to a thousand chants in other places. This is why people from as far as Arunachal Pradesh in India also come to seek blessings and to offer their prayers.
"Six of us are visiting the sacred site today. We have heard from our grandparents that there are many sacred sites in Bhutan. So we are very happy to visit all the sacred sites," said Dhendup Pelzang, a pilgrim from the Indian town of Tawang.
How Aja Ney was discovered
Lam Kezang Chhophel, 58, was brought up at Aja Ney by his late father Aja Lam Dorji Tenzin. According to him, Guru Rinpoche had actually prophesised that Aja Ney would one day be discovered by the Ninth Karmapa. However, due to old age, he had instructed his disciple Lam Karma Jamyang to reveal the Ney instead.
"I heard from my father that in the 8th century when Ugyen Guru Rinpoche visited Tibet, he came to Bhutan to subdue one demon which was supposed to be in Gomokora. After subduing the demon, he went back to Tibet. On the way, he visited Aja and blessed the sacred place. He also meditated there for three months," Lam Kezang explained.
In many ways I think we derive strength by going up to the Ney and once we are there we are blessed, happy, contented and we return happily," he says.
Importance of preserving Aja Ney and its sacred sites
According to the Minister for Agriculture and Forests, Dr. Pema Gyamtsho, the Department of Forest and Park Services plan to maintain the sacred sites in future.
"So definitely we need to look into that and I'll be discussing with my friends as well as the concerned agencies such as the Ministry of Home and Cultural affairs and we will see how we can help."
Aja Ney falls under the 'Protected Areas' of the Bumdeling Wildlife Sanctuary. The 'Protected Areas' in Bhutan comprises of four national parks, four wildlife sanctuaries and one nature reserve.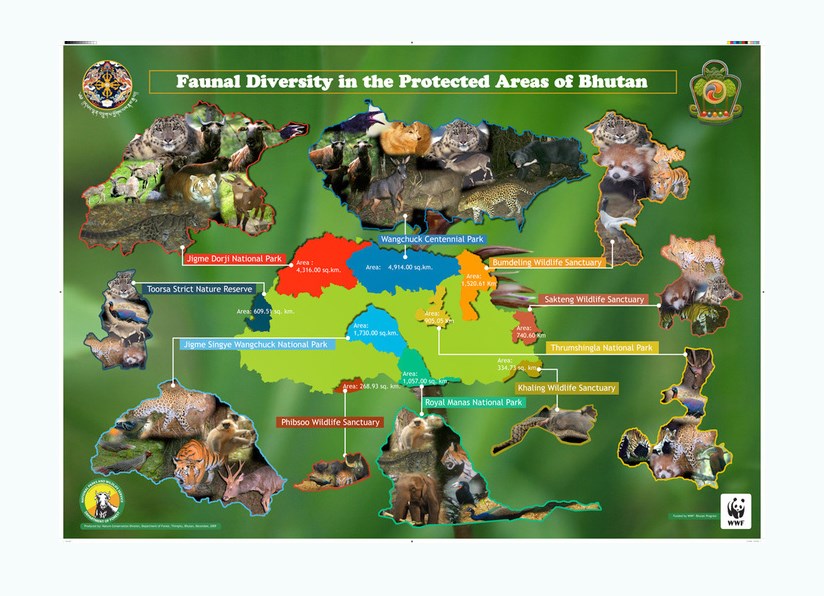 Photo: WWF Bhutan
Revised to represent Bhutan's complete ecosystems in 1993, the parks network covers 26.3% or 10,758 square km of Bhutan's land. An additional 9.5% of the country was demarcated as 'biological corridors' in 1999, linking all the nine 'Protected Areas'.
The Chief Planning Officer of the Ministry of Agriculture, Tenzin Chophel said that eco-tourism will be a solution for the benefit of the people living within the park areas.
The Agriculture Minister of Bhutan who had visited the Ney said that it was indeed a great spiritual healing experience.
"It is a sacred site blessed by the Guru Rinpoche and I think sites like Aja is very important not only for practising Buddha Dharma but also for promoting the faith.
Therefore, for the followers of Buddhism, practitioners and the potential believers of the faith, I think we have to really maintain and protect such sites."
This article first appeared in BBS and has been edited for Daily Bhutan.
---