Conquering the Mountains of Eastern Bhutan
If you are looking for unlimited adventure memory or a hike worth spending, Eastern Bhutan has it all. Here is the look at the top trekking trails you might not have heard of or even if so, never visited.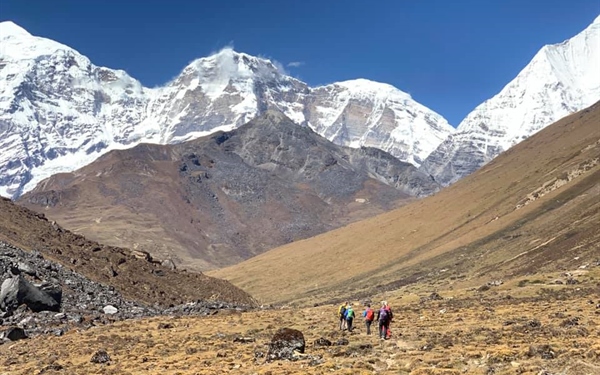 Rodang La Trek
It is a trekking trail from central Bhutan, the beautiful Bumthang to the east, which is said to have remained untouched by the modern world. So far only a few trekkers have transverse through the trail. For record Rodungla Trek is the second toughest trek in Bhutan.It is said that in the olden days, people used the route to transport rice from the east to the central regions.  
It is an 8 long day trek from the religious and cultural mainland of scenic Bumthang to the greatest Rodang La Pass (at an altitude of 4129 m/13545fts) of the east, Trashiyangtse. The trail is open to exotic natural biodiversity, historical architectures, sighting of endangered bird species to rich flora and fauna. The place is known to be a home for mysterious Bhutanese Migos, yeti.
If you want to discover the most unique and exotic beauty of the Dragon Kingdom, Rodang La Trek has it all just as it is in the Bhutanese local folklore.
Merak — Sakteng Trek
Travelling into the woods - a place dwelled with few hundred populations, over the beautiful lawn in the hilltops, conserved with beliefs, isolated by the modern world's phenomenon, and unaffected by the dimensional cultural sects,  lies beautiful Merak and Sakteng, located in the eastern district of Trashigang. Also, for the fact that the people in these region live semi-nomadic and pastoral lifestyles.
Merak and Sakteng are two separate gewogs completely divulged by snow-capped mountains and deep valleys. You can trek from either of the sides. The trekking trail elevates between 1500 m to 4100 m above the sea level.  The 7 days trek stretches along the protected Sakteng Wildlife Sanctuary, well known for its rich biological and cultural diversity. Not only will you experience the exotic biodiversity but also, age-old Bhutanese lifestyles and unique culture and tradition.
Salt Trek Route
Before the national highway was constructed, people in the east used this route for their business purposes to transport salt and silk from the border town of SamdrupJongkhar. It is an 8 long day trek into the green alpine forest, beautiful rural valleys to the sightings of snow-clad mountains and the sound of birds.
So less is known about this place for it remains untouched and least travelled among the modern civilizations today. But that doesn't restrict one from trekking for the place has an interesting history.
To immerse yourself in the beauty of what Eastern Bhutan has to offer, explore and make memories out of these amazing trekking trails,  with DrukAsia , the biggest travel partner in Himalayan kingdom of Bhutan. They company has ventured into providing trekking experience to aspiring hikers and trekkers to Bhutan.
---