Conjoined Twins From Bhutan Arrive In Melbourne For 'Complex' Separation Surgery
The life-changing operation is expected to take up to eight hours.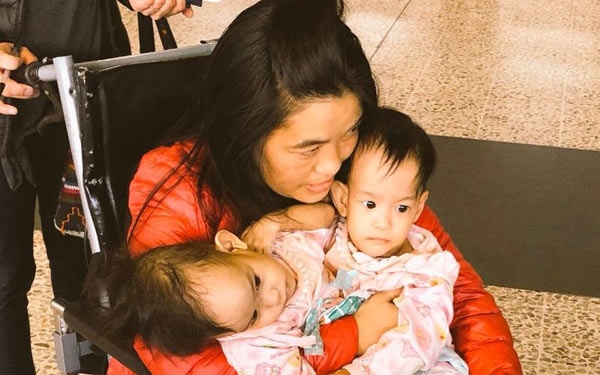 (Source: Nine)
By Kinley Yangden | Bhutan Times
Two conjoined 14-month-old twins arrived in Melbourne, Australia today to meet with surgeons at the Royal Children's Hospital to undergo a life-changing operation.
The two sisters, Nima and Dawa Pelden, are joined at the thoraco-abdominal region which relates to the thorax and the abdomen. Born by caesarean-section on July 13 last year at Phuentsholing General Hospital, the twins are believed to be Bhutan's first recorded conjoined twins.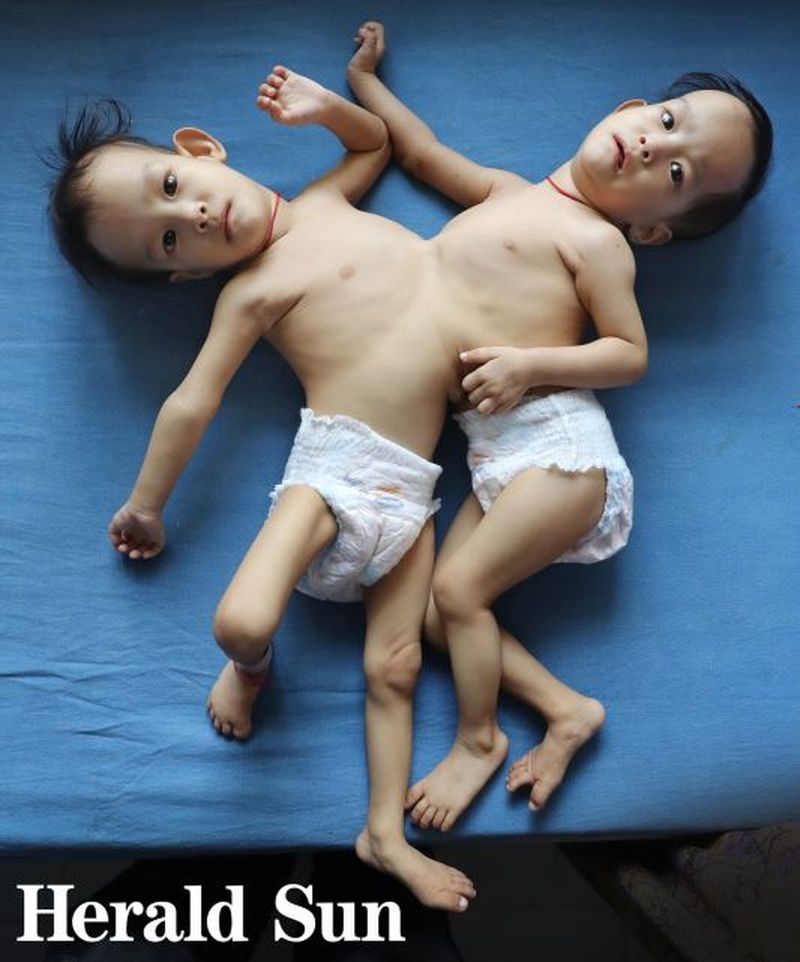 Nima and Dawa Pelden are believed to be Bhutan's first recorded conjoined twins. (Photo: Herald Sun)
According to a press release from Jigme Dorji Wangchuck National Referral Hospital (JDWNRH) in Thimphu, the Children First Foundation in Melbourne will be financing the travel and the entire cost for the surgery.
The Courier Mail reported that the foundation has to raise A$250,000 (13,260,000 Nu) and another A$100,000 for post-surgery 24-hour care.
Surgery will take up to eight hours
Head of paediatric surgery at Royal Children's Hospital Joe Crameri told The Courier Mail that the surgery will take up to eight hours to separate the twins.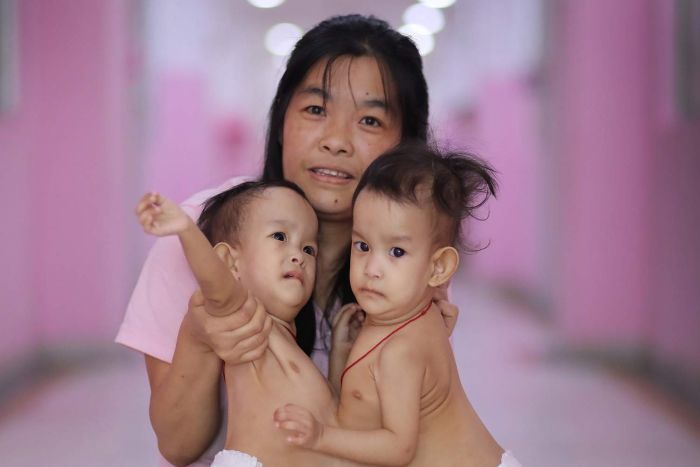 Mother Bumchu Zangmo with her twin daughters. (Photo: Herald Sun) 
A team of six surgeons and a dozen nurses have been assembled for the operation and a number of them were also involved in the surgery that helped separate conjoined twins Trishna and Krishna in 2009.
According to Crameri, the girls should be up and around in four to six weeks after the surgery. He will be assessing them over the next few days.
Before deciding to send the girls to the Royal Children's Hospital, pediatric surgeon with JDWNRH, Dr Karma Sherub, had many discussions with paediatric surgeons from Singapore, Australia, and India, reported Kuensel.
Health ministry and JDWNRH have assigned a nurse as medical escort to facilitate travel of the mother and the twins to Melbourne. Dr Karma Sherub will also travel to Melbourne when the twins are ready to be operated on and observe the operation.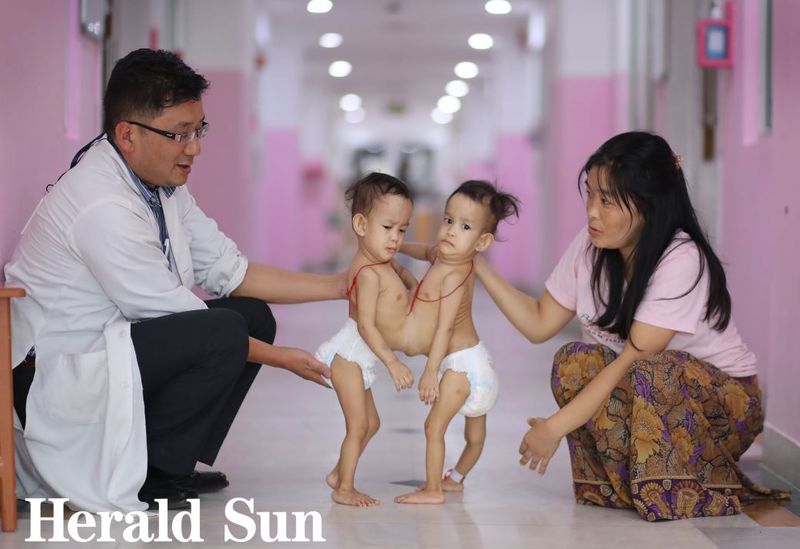 Photo: Herald Sun
"Extraordinarily complex"
Victorian Health Minister Jill Hennessy told ABC News that the preparation process has been an "extraordinarily complex" one "involving very important considerations and decisions being made about the possible opportunities that could be offered to the twins".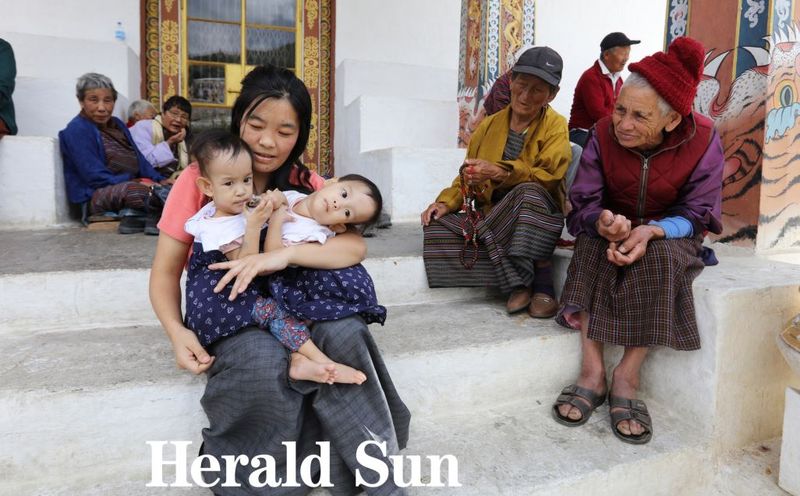 Photo: Herald Sun
"It's a matter of incredible pride that our teams are going to be putting their hands up to work and give these beautiful little girls their best chance at having a full and dignified life," said Hennessy.
Relying on public donations
The Children's First Foundation is relying on donations from the public to help fund the surgery.
To donate, click here and select Twins18 as the campaign name.
---
---