Conference On Biodemocracy - Balancing Political And Ecological Democracy Held In Bhutan
The conference helped to deepen democracy through discussions on harmonious coexistence.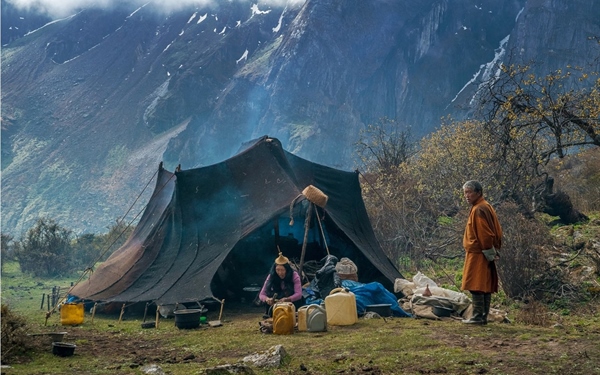 (Source: Zahariz)
By Tashi Dema | Kuensel
For many participants who attended the daylong conference on 'Biodemocracy and Resilience' in Thimphu on 19 July, the term - Biodemocracy was new to them.
It was the Chief Guest Speaker, Wangchuk Namgyel who defined biodemocracy as a balance between political and ecological democracy. Most of the 111 participants were also 'new faces', comprising mostly of teachers.
Aims of conducting the conference on 'Biodemocracy and resilience'
The aim of the workshop is to emphasise the good environmental practices of Bhutan and how its expertise can be tapped on by other nations to build more resilience for the environmental and to address developmental challenges of the future.
"There's a place on earth, perhaps one of the last, where nature and humans exist as one; the government prioritises happiness, and conservation of the land and wildlife is so important, laws are in place to protect it. Welcome to Bhutan, the last great "Shangri-La."
Source: Youtube/Beautiful Destinations
It was also an opportunity to reflect on how Bhutan can best continue with its unique developmental trajectory that combines development with concern for its environment.
According to Wangchuk Namgyel, the conference can also help to deepen democracy in Bhutan through discussions on harmonious coexistence.
"We have been talking about human democracy but through this conference, we will learn about how to live in harmony with ecology."
In Article 5 of Bhutan's Constitution, the emphasis are on:
the protection of Bhutan's natural environment,
conservation of Bhutan's rich biodiversity and
the prevention of all forms of ecological degradation such as noise, visual and physical pollution through the adoption and support of environmentally friendly practices and policies.
The conference is also expected to play a vital role in translating Bhutan's laws and provisions in place for ecological conservation.
Ideas and suggestions given by speakers
Executive Director for the Centre for Local Governance and Research (CLG), Tharchen said that 'Biodemocracy' is about the responsibility of all politically fulfilling citizens to respect the environment.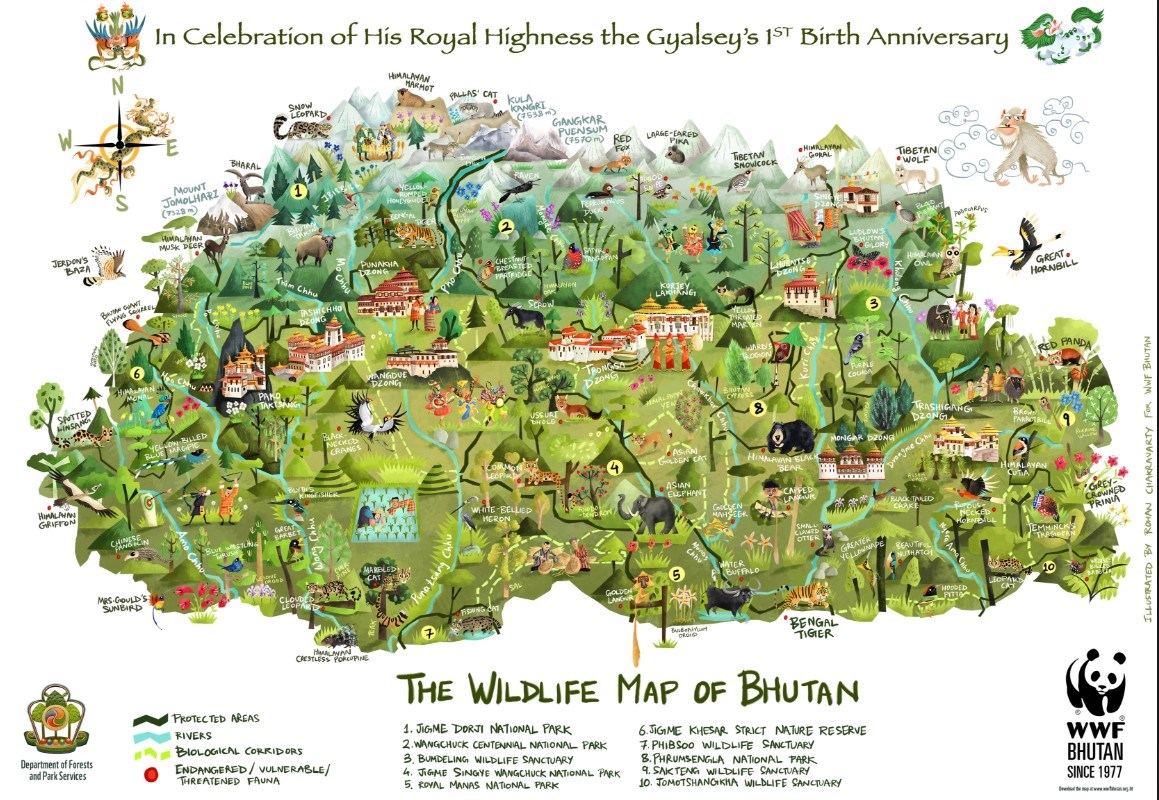 The rich biodiversity of Bhutan.
Photo: WWF Bhutan
During the conference, the Chief Executive Officer of Thimphu Tech Park, Dr Tshering Cigay also presented a paper on conservation in the age of the fourth industrial revolution.
He spoke on the challenges of conservation as a result of changes in technology. He also gave suggestions on the technological tools which conservationists could use to conserve the environment.
Another speaker, Nitasha Kaul (PhD) from the University of Westminster, London, who co-organised the conference with CLG said that as a small and high altitude country like Bhutan, which is rich in natural resources, but surrounded by fast urbanising (often environmentally unsustainable and resource-hungry and populous neighbours), it needs to find its best balance between protecting its fragile natural ecosystem and a democratising 'Gross National Happiness' welfare state that functions in the digital era.
How can biodemocracy be realised in Bhutan?
"Like any other country in the contemporary world, it is a tough challenge to find the right balance between economic and livelihood opportunities and a socioeconomic trajectory that combines sustainable organisation of space and resources in order to build resilient cities, communities and ecosystems," she added.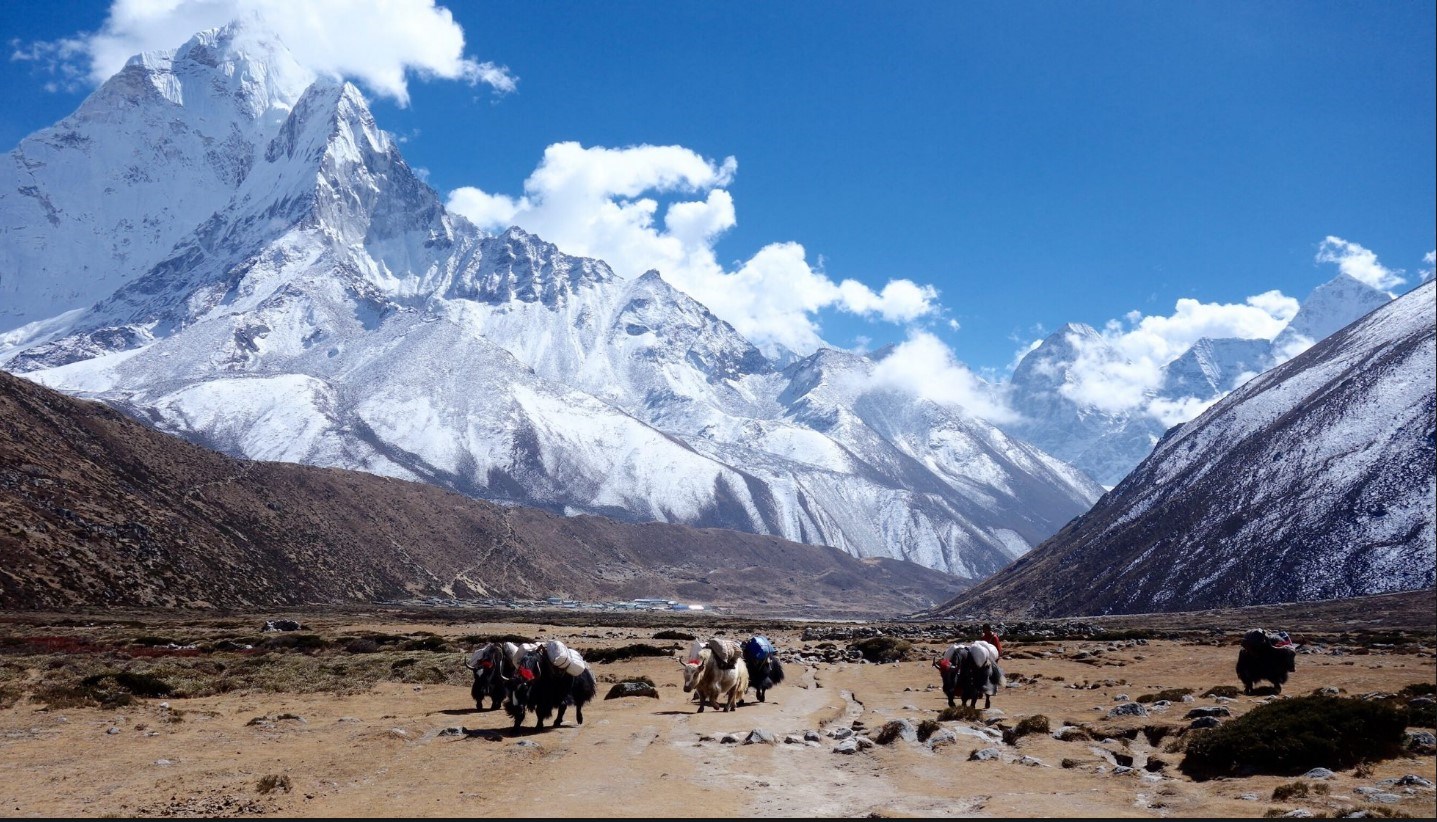 Photo: GlacierHub
In the first decade of Bhutan's democracy– which itself was the result of a unique and beautiful transition led by an enlightened monarchy, Bhutanese thinkers and policymakers, as well as politicians, students, and other engaged citizens have been thinking of finding the best balance between creating employment, rural livelihood generation, fostering private sector growth, while maintaining biological and social ecosystem sustainability.
"This is what I see biodemocracy as being a conceptual realisation that allows us to think of the political and the ecological as not separate or opposed but a part of the same narrative of what it means to have a 'Gross National Happiness' country that the world will look up to," Nitasha Kaul explained.
This article first appeared in Kuensel and has been edited for Daily Bhutan.
---