Community Based Care Centre Seeks To Establish Commercial Flower Farming For People Living With HIV
The community based care centre also offers a range of services to individuals and families infected and affected by HIV & AIDS.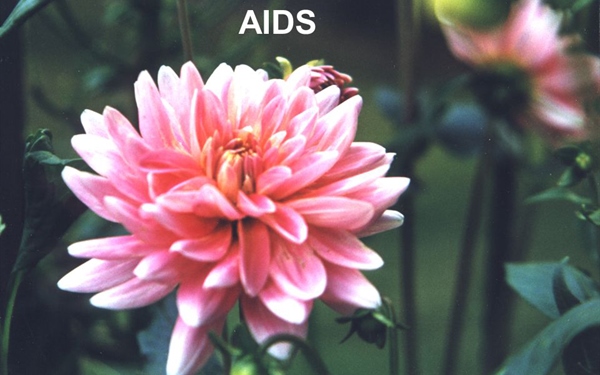 (Source: Slideplayer)
By Pema Seldon | Business Bhutan
The community-based care centre set up by Lhak-Sam in Genekha, Thimphu comprises of 20 members including eight adults and 12 children living with HIV.
The centre which was established last year in June on user right certified land on lease from the government serves as a core hub for underprivileged HIV members registered under Lhak-Sam and other key affected populations.
Purpose of setting up the community-based care centre
The centre provides educational support for the children and shelter for the homeless who are abandoned and neglected due to their HIV status and economic background.
"Lhak-Sam's mandates and top priority has always been to provide care and support for the people living with LGBTIQ, HIV and their affected family members so that they can maintain their independence and achieve together the best possible quality of life," said the media and communications officer of Lhak-Sam, Lhendup Dorji.
He added that these members were rigorously shortlisted following the centre's guideline based on their physical health and economic background.
According to the Lhak-Sam's executive director, Wangda Dorji, the centre is a place for learning, feeling, practicing and for the promotion of compassion, love and the 'oneness of Humanity'.
Wide range of services provided at the centre
The community based care centre also offers a range of services to individuals and families infected and affected by HIV & AIDS.
"We do provide home-based or community-based care services to ensure that the basic needs of people living with HIV and AIDS (PLHIVs) are met," said Lhendup Dorji.
The services provided include care, counselling and support to people living with HIV & AIDS.
The centre is also providing food, nutritional and educational support for children living and affected by HIV by linking them to the central schools.
The establishment of support groups promotes information sharing, voluntary confidential counselling and testing (VCT) for HIV.
It also provides palliative and end of life care, information to improve access to social, educational, housing, material and healthcare services.
Moreover, the support group also helps to identify and manage infections such as hepatitis B, hepatitis C and other STIs.  
The centre also provides effective anti-retroviral drugs and refers patients to health care centres for treatment. It is also encouraging young people, women and men to become involved in the fight against HIV & AIDS.
Commercial flower farming in the pipeline to provide a source of income and therapy for those living with HIV
To engage the people living at the centre, Lhak-Sam decided to implement commercial flower farming at the centre.
It is believed that the beauty and sweetness of flowers could be a form of therapy which may help those living with HIV to deal with the stigma and discrimination within their community, friends, relatives and parents.
"We also planned commercial flower farming because we want to provide job opportunities to the PLHIV and the key affected population, so that from the products they sell, they can save some amount for productive use in the near future," said Lhendup Dorji.
There is however an obstacle in the way of fulfilling Lhendup's vision. Although the organisation has already excavated approximately one acre of land for commercial flower farming, due to the lack of finance, it has not been able to start work as of now.
This article first appeared in Business Bhutan and has been edited for the Daily Bhutan.
---